Connecting the Dots
Black and white dot-inspired

art to accent your wall
Black and white art is a personal favorite of mine – I've decorated most of our homes with black and white in many formats – photographs, etchings, paintings, lithographs…we have some of each. If you're following along, you know I like bold, graphic crisp pieces in my interiors.
To that end, we've rounded up some bold black and white pieces, inspired by this Bridget Riley poster, shown in my NYC studio. I bought the piece on a website years ago, when working at Ralph Lauren. It's large – about 36 x 48" – and has always been able to carry a wall by itself. Riley's work is described as "OP ART;" her style tends to be small, tightly repeated lines in waves, patterns, swirls – this one happens to be concentric circles, angled to look like a herringbone pattern.
I like the bold dot quality that it creates, and encourage you to try something similar in your space – the modern art quality of the pieces below are a great way to jazz up a traditional interior. Our round up includes pieces from Donald Sultan, Bridget Riley, Halsey Chait and lesser know artists – click on over and explore, and use these pieces to put a bit of punctuation in your décor.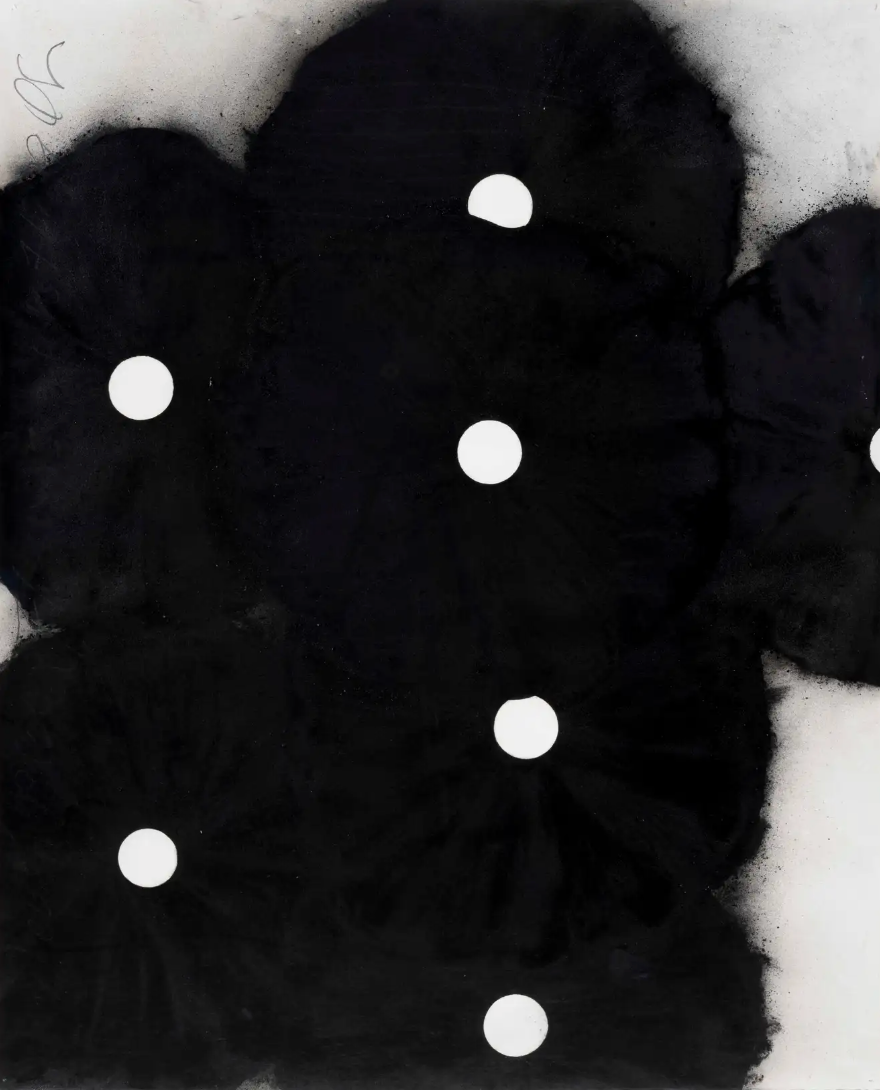 SOURCE: 1ST DIBS • DONALD SULTAN
More Products You'll Love