What's hot? Charcoal.
This

moody hue

still sets our hearts aflame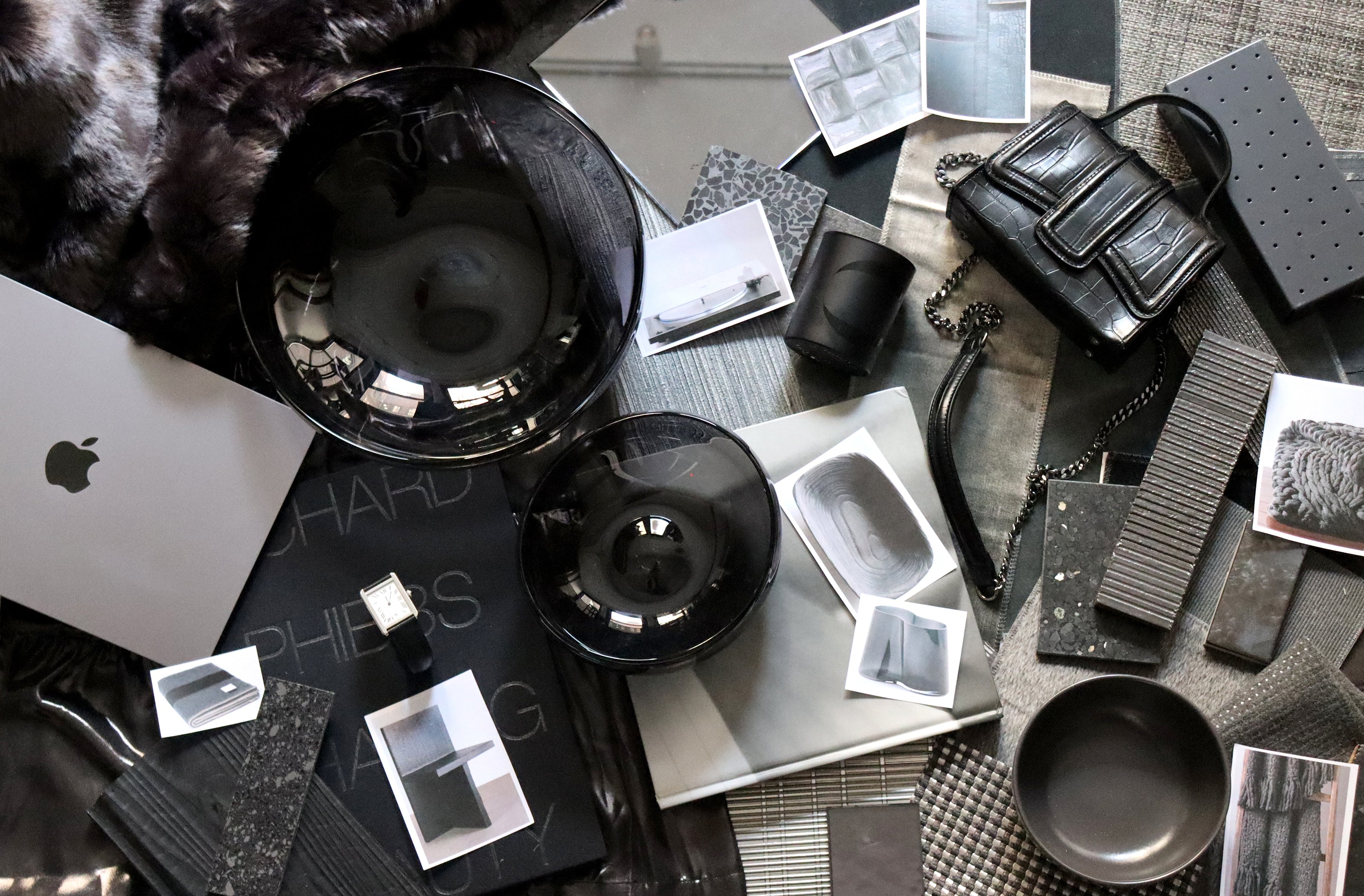 Clients have been telling me recently "no more gray." I get it - gray has become a ubiquitous, shadowy backdrop. With a whole crayon box to pick from, gray can be characterized as bland…uninspired.

Well, I'm here to challenge the notion. Charcoal has proven to be a go-to room maker for me. We've painted more than a few rooms in Benjamin Moore Kendall Charcoal, - it's dark. Like, pretty dark, but not black. While some also think that dark colors make a room feel smaller, I'm here to challenge that too - a Charcoal room feels like a cozy sweater…a moody cocoon. As a trend, we're adding a little sultry smokiness to all categories - smoked glass and mirror glistens with Tom Ford sex appeal. Chunky charcoal blankets and sweaters feel luxurious and embracing.