Line Them Up
Bold, neutral striped pillows

to decorate your sofa
Bold and crisp are two words I use to describe my personal style. I like rooms and pieces that have a lot of contrast (hint: black and white…), which also translates to my selection of patterns and decorative items. Cue these bold stripe pillows.
We all know stripes come in lots of different looks, what makes these pillows special? I chose them for their bold, neutral quality. The have enough presence to carry a solid color piece of furniture on their own, and the ability to change the look of an entire room with very little investment. Their color can be used season to season and dressed with other colors and patterns to a more eclectic look.
For me, interiors often reflect how one dresses, which is why I gravitate toward neutrals. Think of these striped pillows as a classic piece for your room, in timeless colors that will still look great for years to come.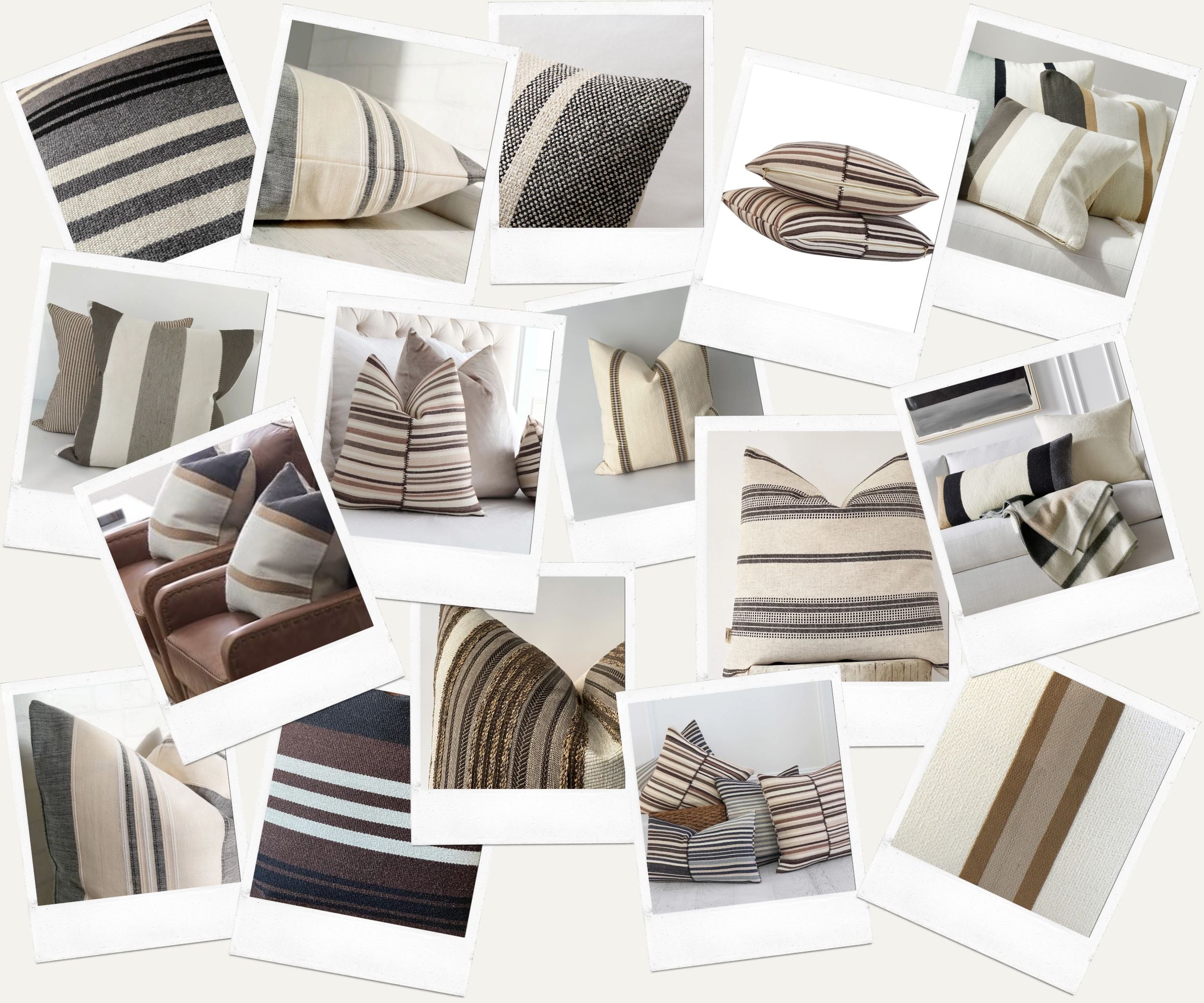 More Products You'll Love