Shine On
Industrial

pendant lights

boldly brighten any space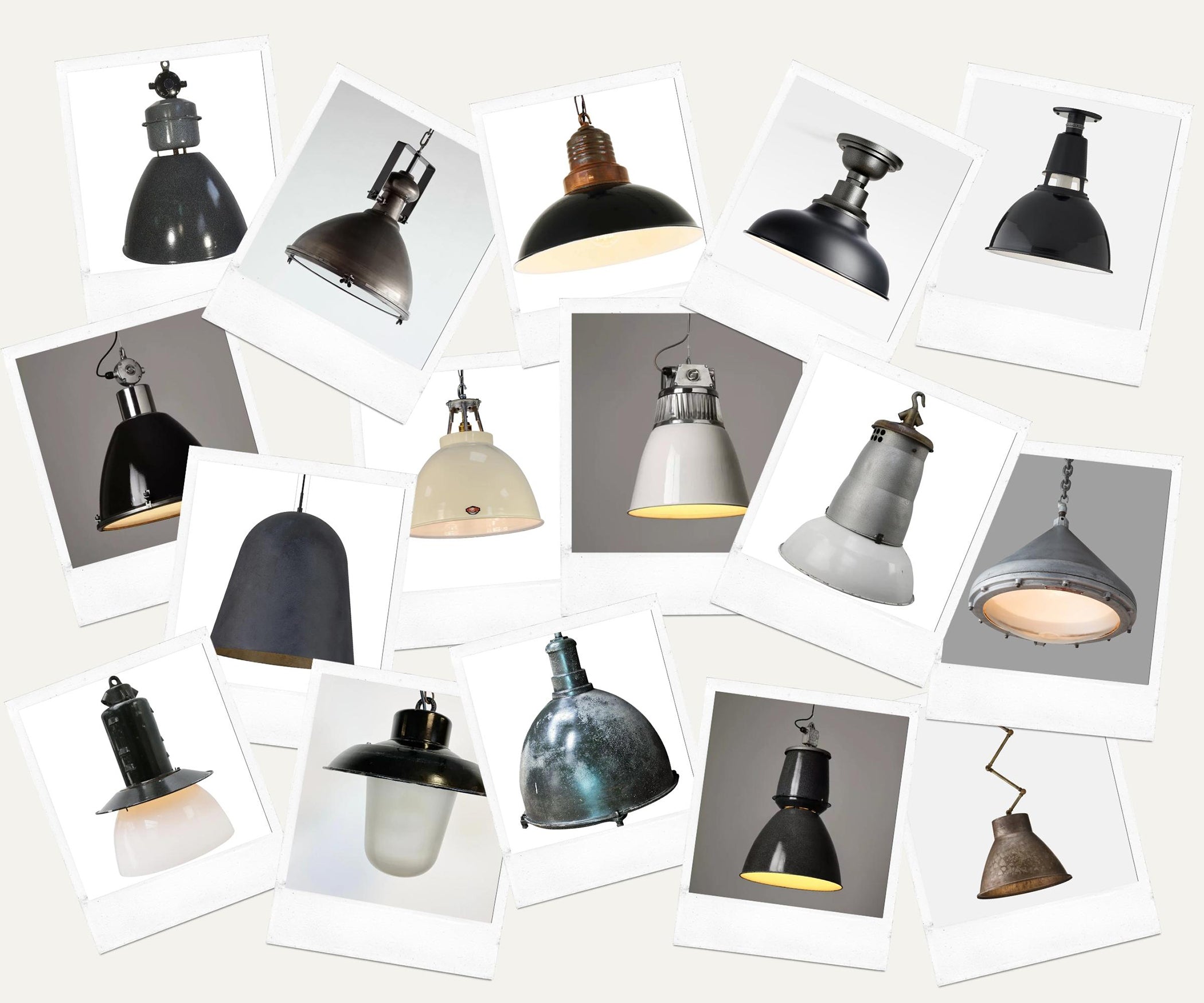 When I worked at Ralph Lauren, we used to buy vintage industrial sawmill pendants for our stores. They were huge and weighty, and added so much overhead drama to spaces. We used them in both a grid layout for an overall space, and individually over tables to focus on a specific vignette.
Since then, many manufacturers have produced great industrial light (Ralph Lauren included…), emulating the essence of these vintage finds. My round up of industrial pendants (and wall sconces) is a mix of old and new, and there are benefits to both (cost and crunch, being two of the most important.).
When selecting an industrial pendant, consider a few things:
1 – What are you trying to accomplish? A grid of general illumination, a vignette defining moment, or usable task lighting?
2 – The scale: don't be afraid to go big with these – that usually equates to a show-stopper look.
3 – Installation method – as a heads up, these lights can be on the heavy side. Make sure that your electrician installs a heavy-duty junction box with proper reinforcement if required, to suit your selected light.
4 – Color and "crunch" – these lights come in a variety of looks. As individual fixtures, think of them as a bit of jewelry for your room
All this said – don't be afraid to try out these awesome industrial fixtures, to add a bit of vintage shine to your space.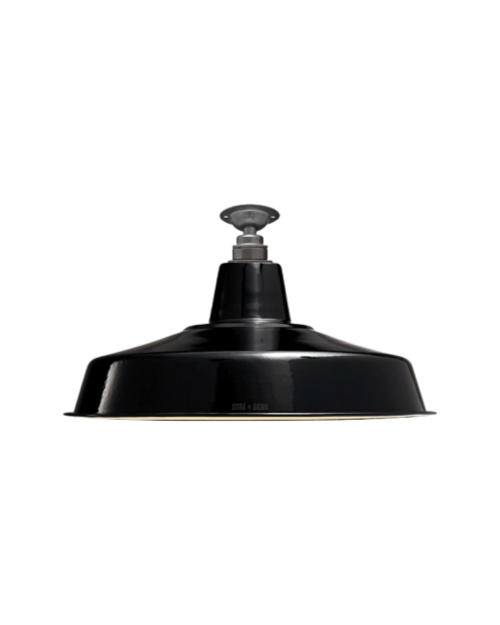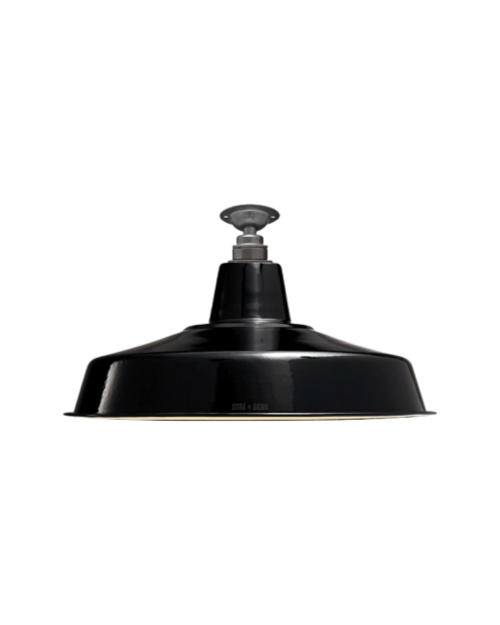 Fixed Large Black Enamel Shade
A low-sheen black enamel and classic industrial form make this flush mount shade feel suitable for any rustic or contemporary home.
$99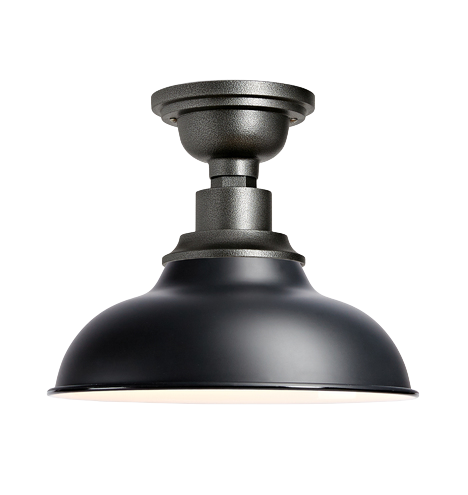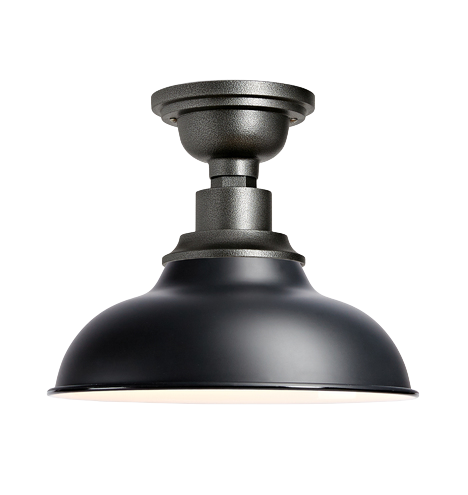 Carson Semi-Flush Fixture
$249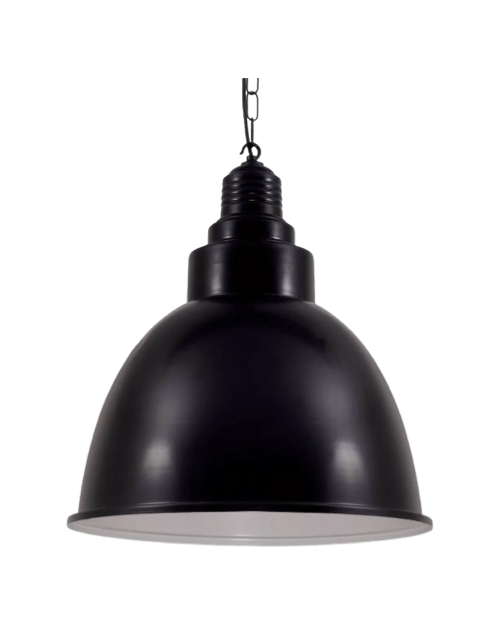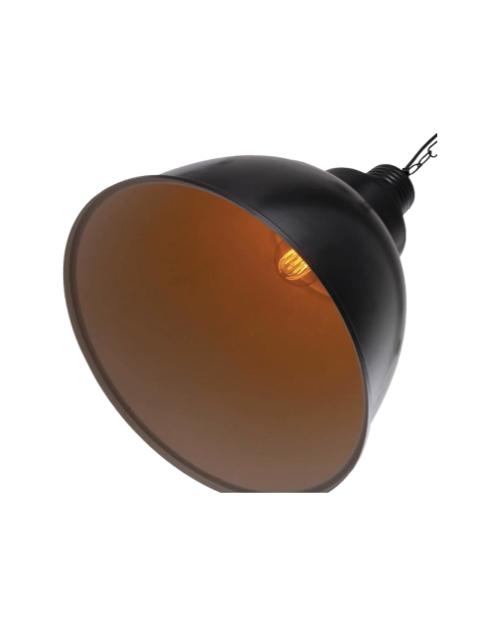 Danicaans Large Industrial Pendant Light
Suspended from a simple chain, this industrial pendant light features a single antique-style bulb and enamel finish.
$329
More Products You'll Love