Totally Tubular
Chrome and leather chairs

look rad in your room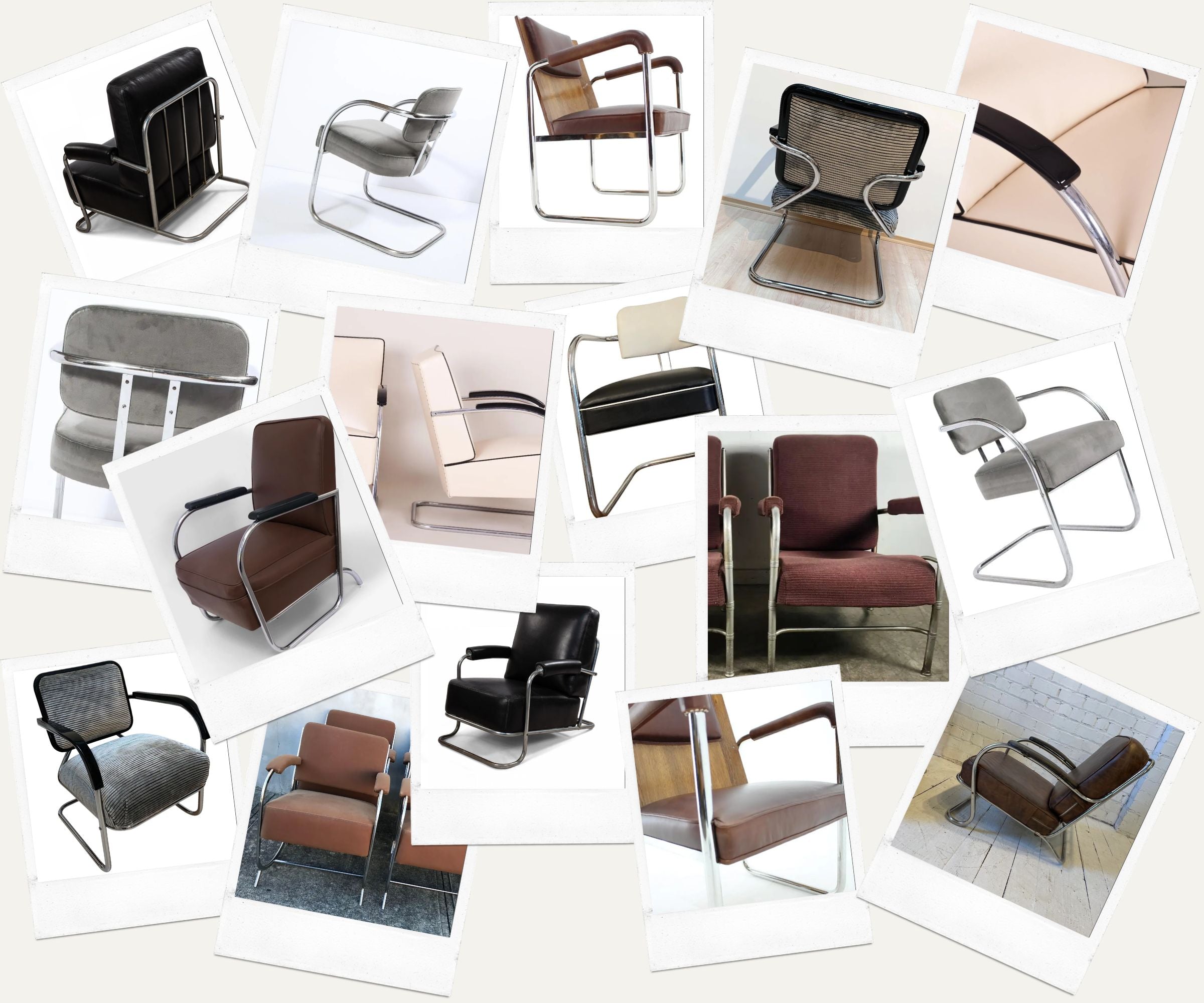 Early in my career,  Thomas O'Brien's Bellport home was published in Town and Country. I studied it diligently, absorbing all the details, from architecture to decorating to shelf styling and artwork hanging."The Academy" as he calls it was an old schoolhouse he lovingly updated, complete with white painted floors, period millwork, and plenty of his signature "warm modern" appeal. One image showed tubular metal chairs, upholstered in sand colored hair on hide, pulled up to a table. I made a mental note and kept an eye out for similar chairs to make my own. 


Eventually I found something with a similar frame on eBay (these were the days before Chairish and 1stdibs…) - I bought them, and had them reupholstered in natural color "pony hides,"  with French brass tacks on the back. To this day I still have and love them, and feel like I have a little bit of the academy in my own home whenever I see them.

Tubular metal chairs in all shapes and sizes harken to a streamline style (something O'Brien's has always gravitated toward in his Aero Studios business.) the style originated in the 1925, when Marcel Breuer started making furniture of the new material. Manufacturing evolved,  allowing metal to be extruded in a lightweight and durable tubular fashion. Lots of designers have used it - Eileen Gray, Le Corbusier, Ralph Lauren and more have created iconic furniture using the material. 


Our round up of tubular chairs is a range of sizes and styles to fit your space - no matter which is your favorite, they're sure to be a great addition and add a warm modern touch to your space.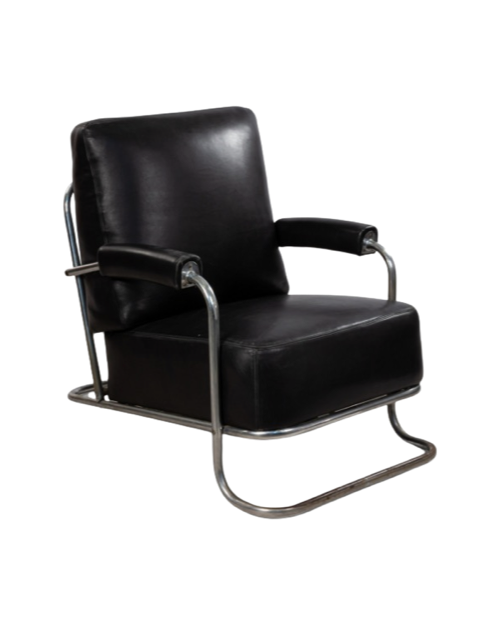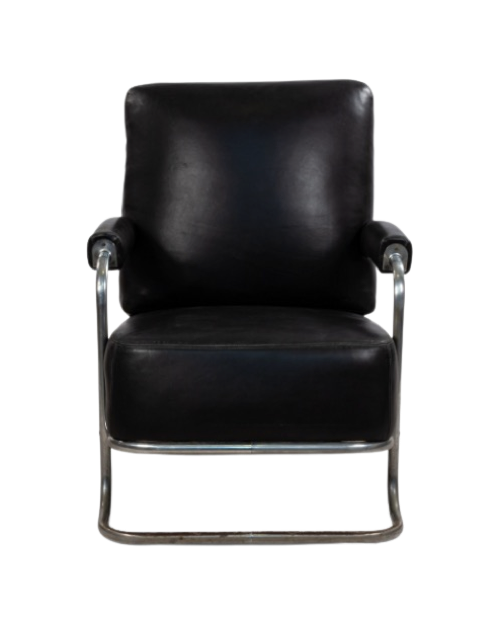 French Art Deco Tubular Chrome Armchair
$6,500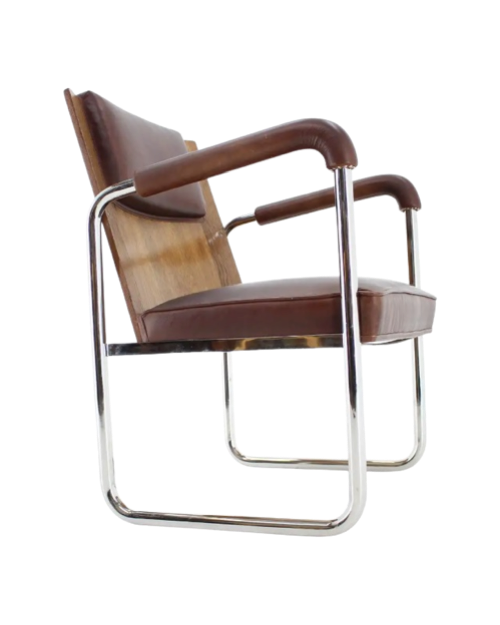 Charles University Chrome Armchair
$3,757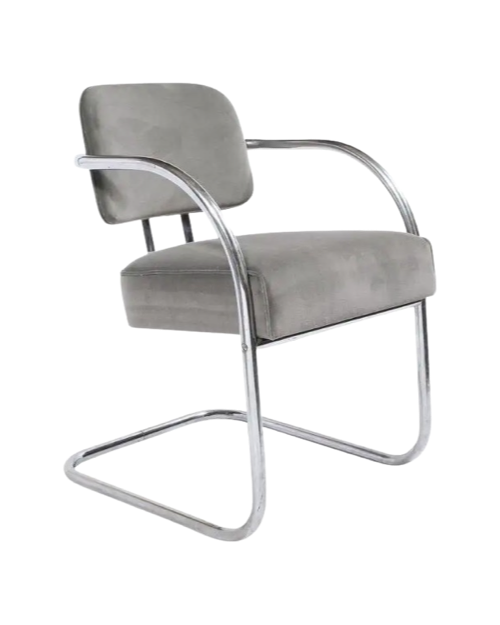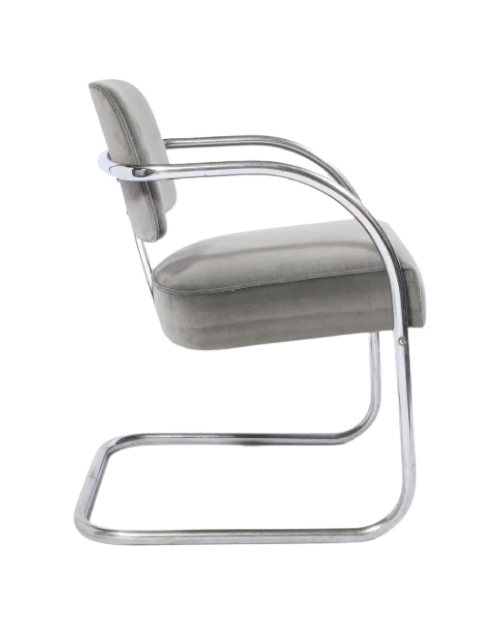 Pair of Art Deco Platinum Velvet Occasional Chairs
$2,475
More Products You'll Love