Mad for Plaid
"Check" out

some of our favorite finds to

"criss-cross"

plaid items off your list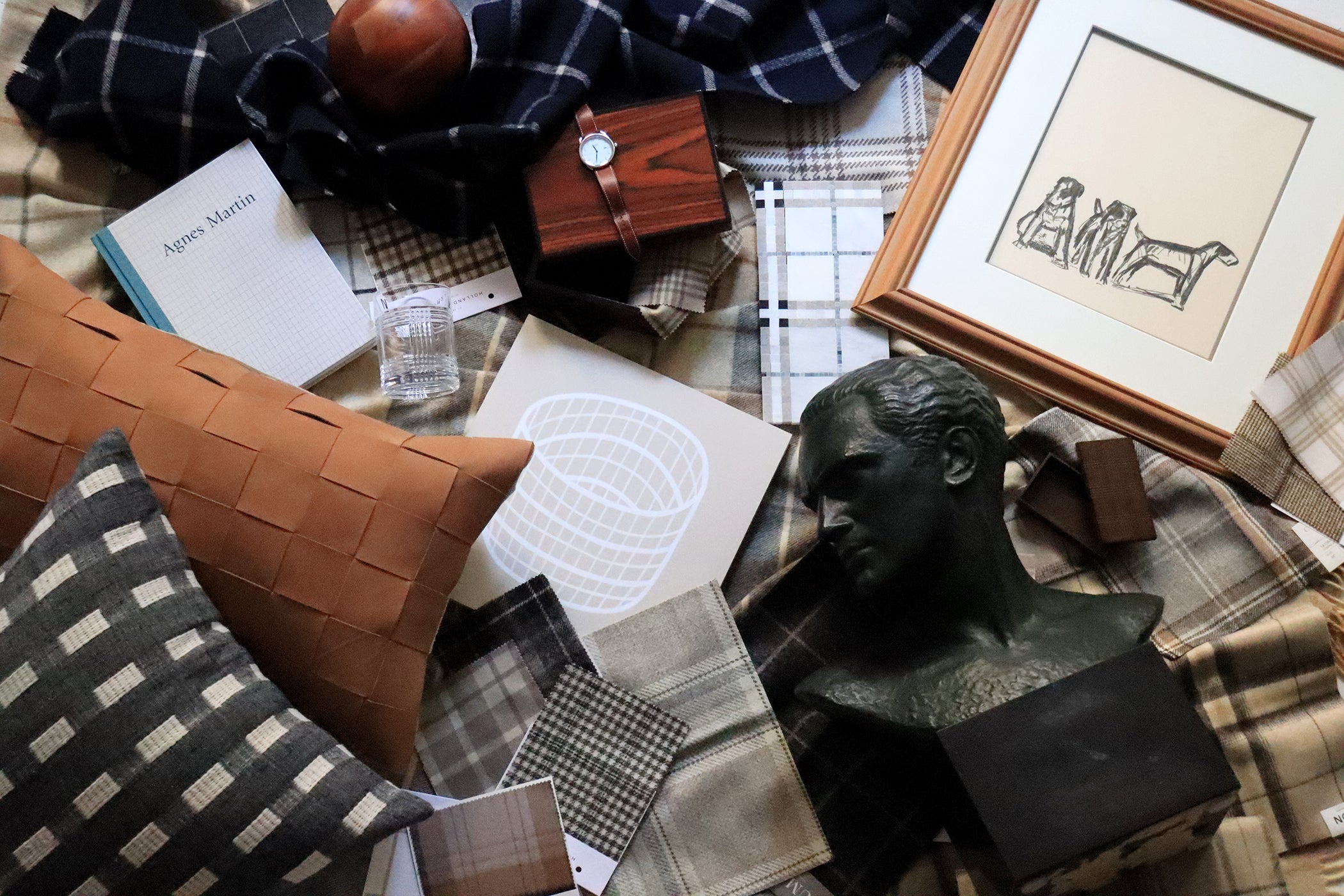 Plaid has been a staple of my style, from my second grade school uniform onward. Thank goodness I've updated my look from St. Mary's, but the pattern has stuck with me, influencing my designs (and some of my fashion, too.)

Recently, we completed a few projects where we took the pattern and extrapolated it into millwork, manipulating wood into a two-tone plaid look. This kitchen, for Accordion - a New York CIty-based financial consulting firm, took inspiration from windowpane plaid of menswear, to give it an unexpected cool factor, while still feeling buttoned up.

And isn't that really the essence of plaid? From flannel shirts (lumberjack much?) to Burberry trench coats, it's a real "dress it up, dress it down," kind of material. Plaid adds a sense of heritage to spaces, but is malleable in its effect and application. Scaled up in rugs or furniture, it has a more youthful spirit, showcased in a custom carpet we designed for the Harvard Club, NYC. Woven more tightly and in tones of black and white, it's a delicate, classic looking plane (I'm thinking of the marble mosaic I recently installed in my own bathroom.)

In our round up, plaid is both the accessory and main character - blankets, barware, and pillows dress up your home in an instant, and bold plaid overcoats make a statement  for your winter look. Imagine cozying up in a plaid chair with a plaid blanket and pillow, drinking a Manhattan from your Ralph Lauren plaid cut crystal rocks glass, while wearing rad plaid shades? Too much? Nope - because we're mad for plaid.