Slipcovered Sofas for Summer? Groundbreaking.
These sofas

handle sand, salt, and cabernet sauvignon with ease.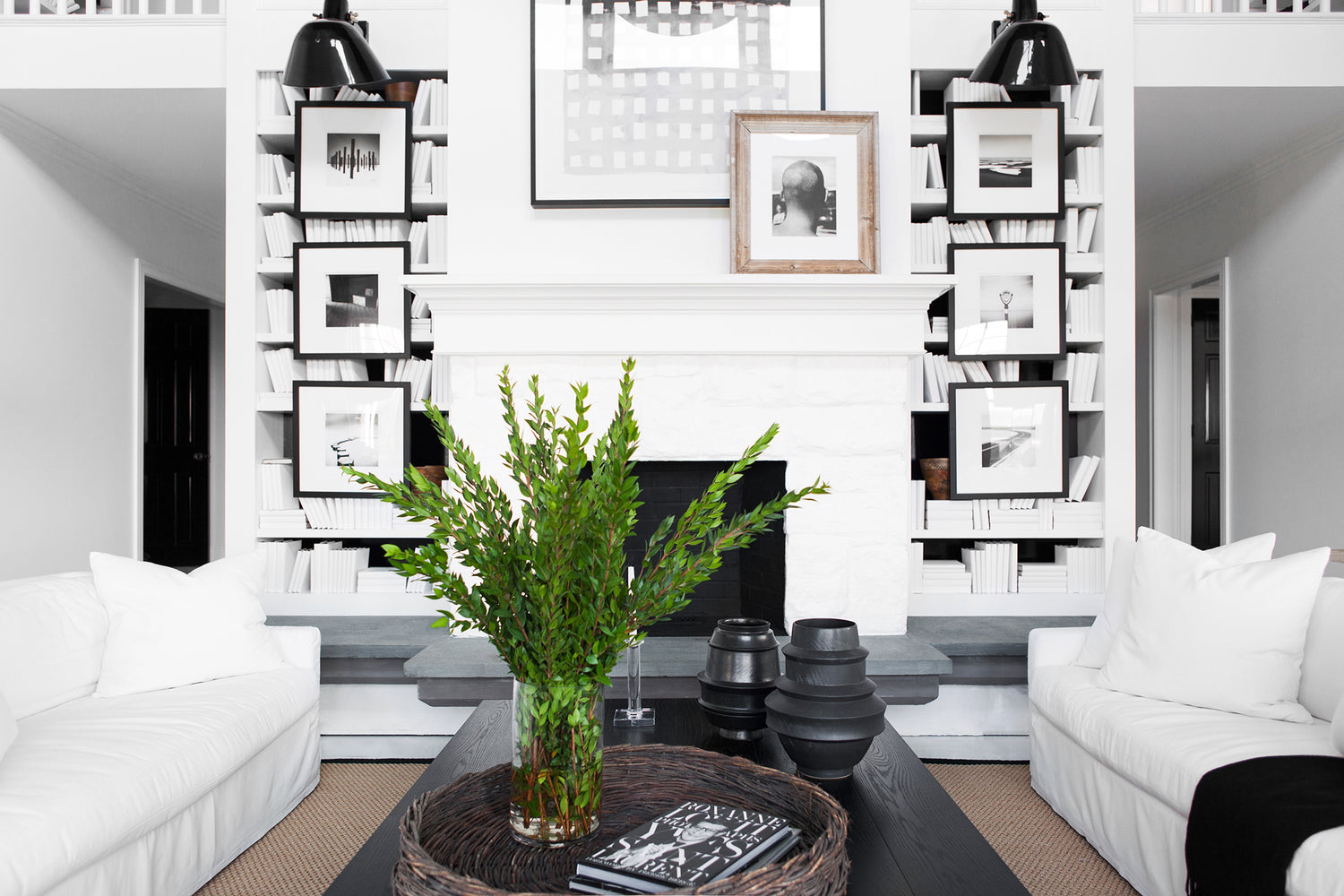 PHOTOGRAPHY: REID ROLLS FOR BHDM DESIGN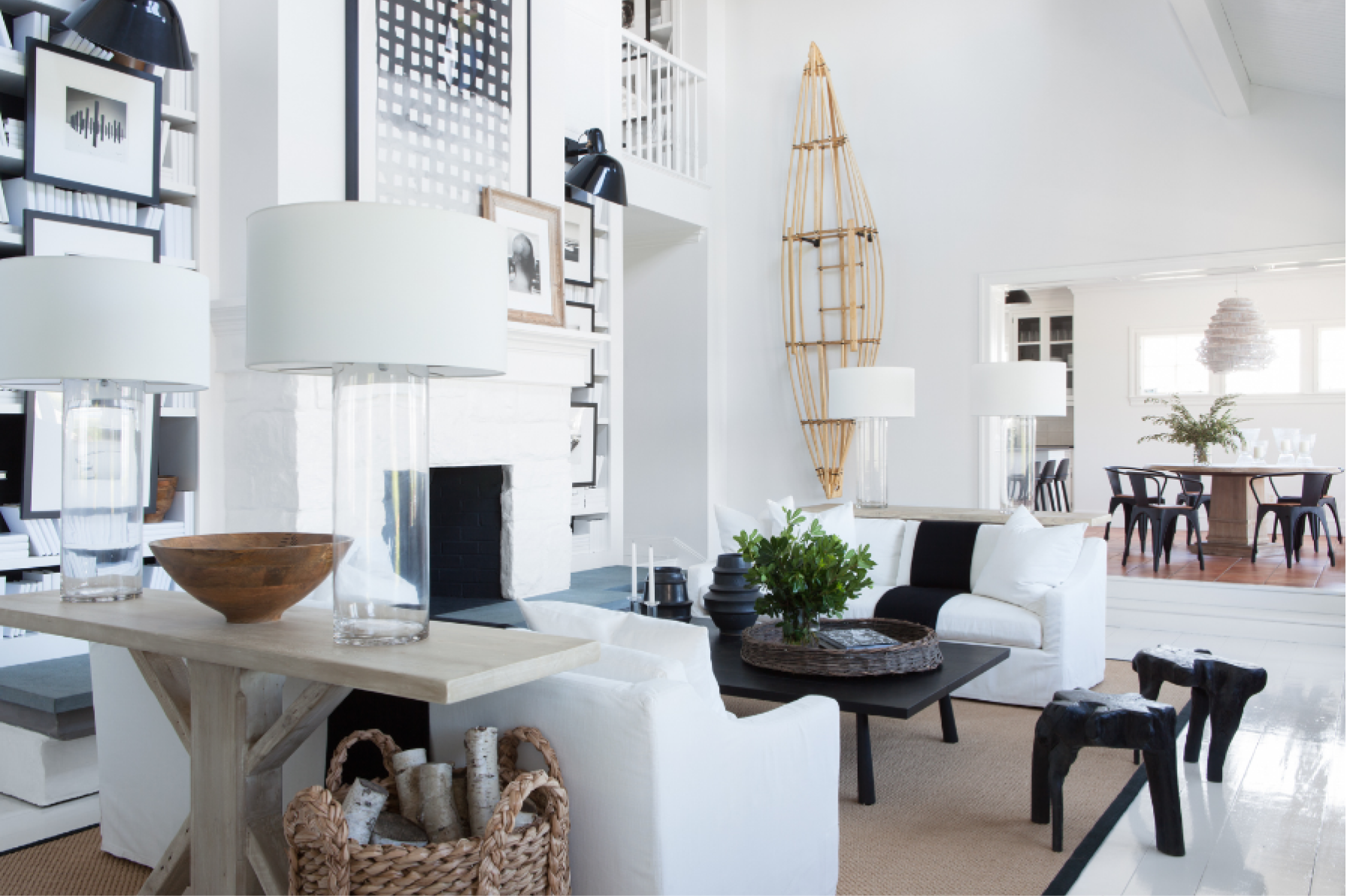 I know, I know – WHITE sofas? And the answer is YES. I love a white sofa – there's just something about them that is classic, elevated, and timeless, AND, that really suggests a coastal sophistication. If you're wondering "Dan – can I live with a white sofa?" the answer is YES.

But where to start? Well, our round up of white slipcovered sofas, of course. Our round up focuses on simple square and sled armed sofas – like the one in this double height North Fork living room I designed.

Their classic shape could just as easily live in a contemporary setting, or be paired with more traditional pieces for an edgy, eclectic look. (In fact, the "clean and traditional" look is a personal favorite.)

This list is broken down into style categories. Some are available in different fabrics, but my suggestion is  "performance" fabrics (like Perennials, sunbrella, or crypton treated fabrics.). While nothing is forever, these white sofas both stand the test of time, and, should stand up to all manners of summer entertaining. Easy, breezy, beautiful.
Shop the Sofas
Pretty and classic
in timeless white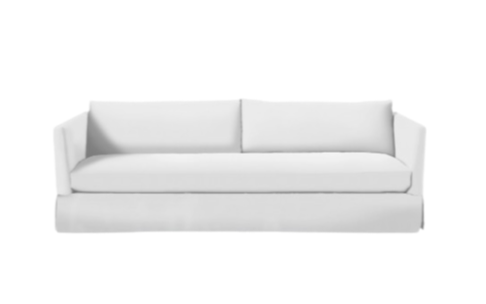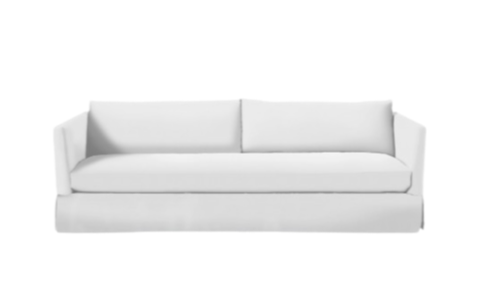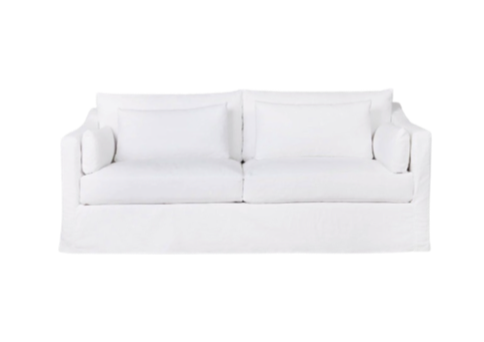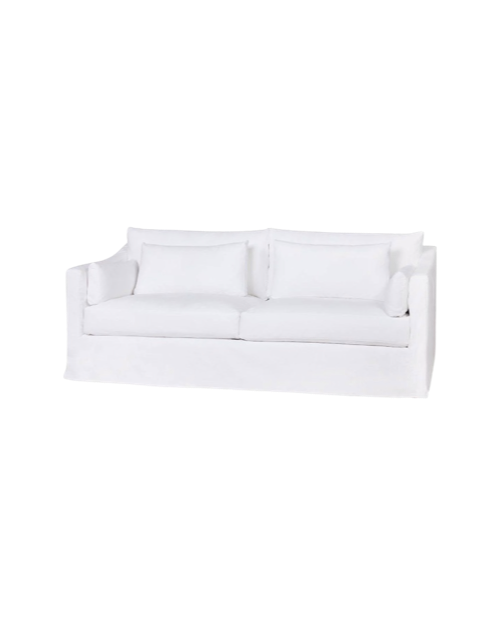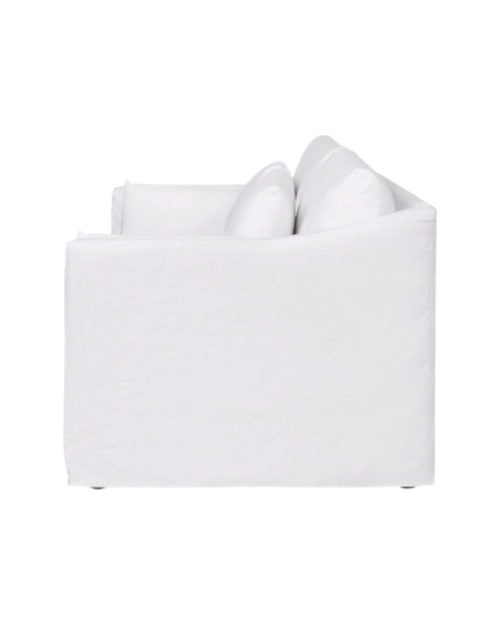 Rebecca Deluxe Sofa
Luxurious cushions and pillows make this sustainably made sofa feel like falling into a cloud.
$4,460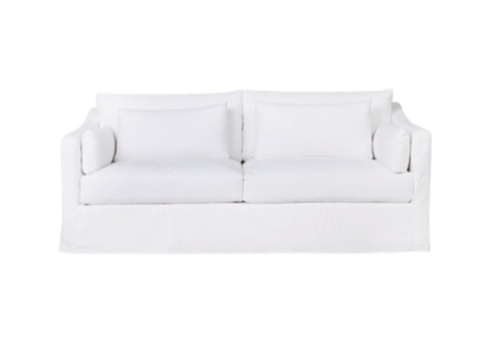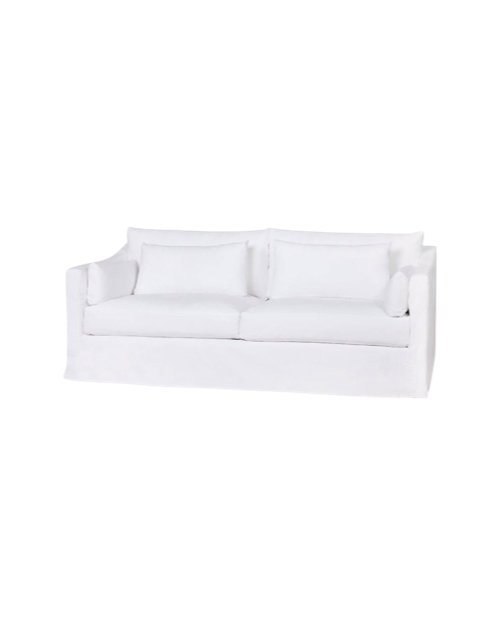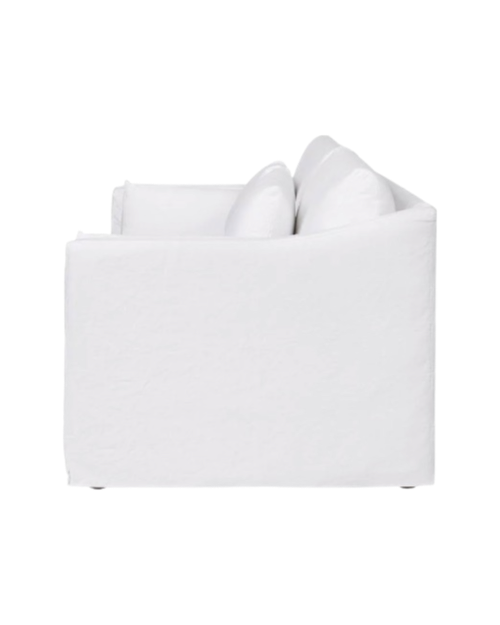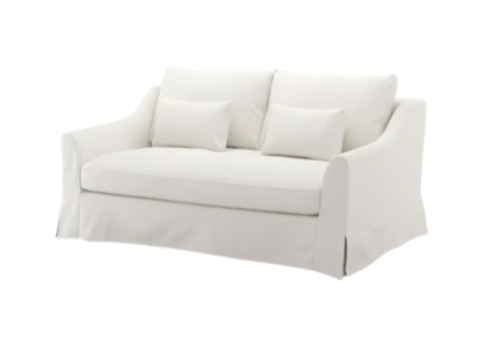 Färlöv Flodafors Loveseat
Rounded armrests and cozy fabric make this piece a perfect loveseat for two.
$799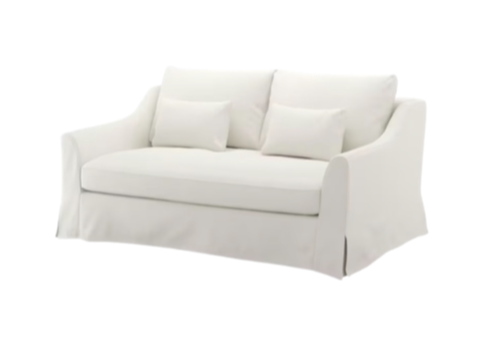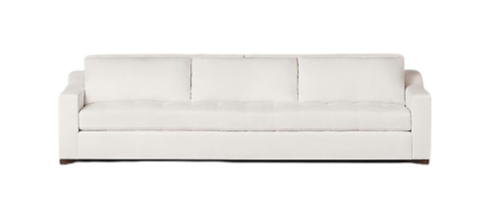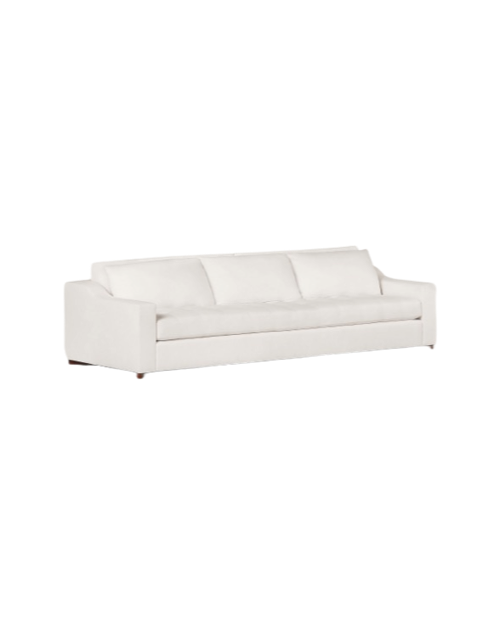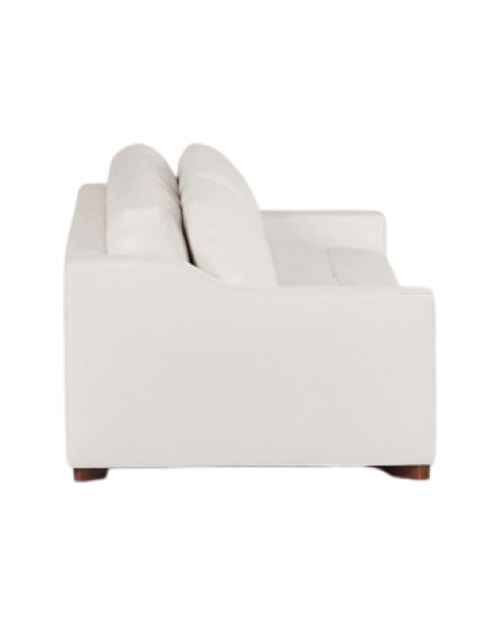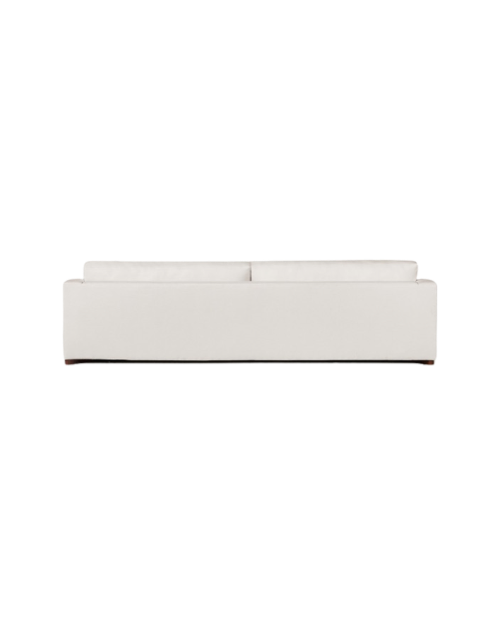 Shelter Point Sofa
It wouldn't be a complete white sofa round up without a luxury option featuring a deep silhouette, solid oak feet, and blind tufting on the seat.
$28,125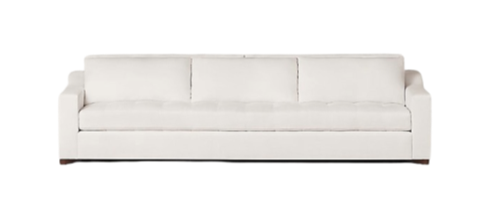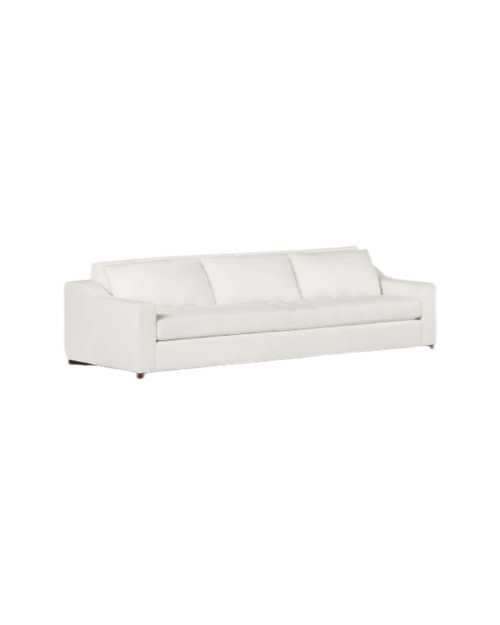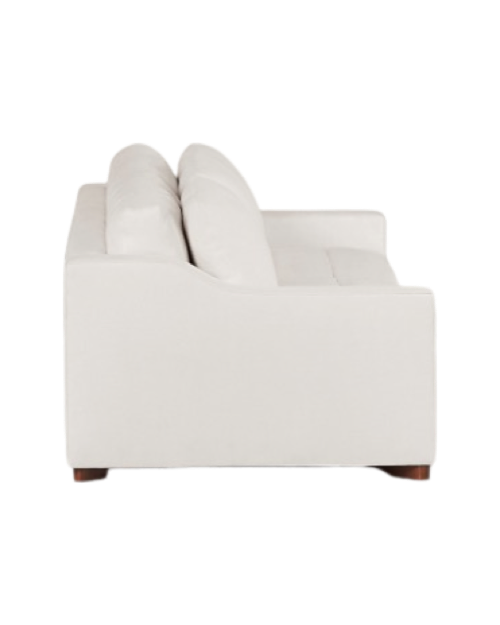 More Products You'll Love