Glass Lamp Golden Hour
These clean lined

glass lamps give the perfect glow to any room.
Our round up of glass lamps sticks tightly to the style of the imitable Saladino lamp, designed by John Saladino in 1970. I first learned of it when I was working with designer Michael Kors, designing his stores - it was a go to for Michael, and rubbed off on my personal style, too. To this day, you can peak Saladino light in his offices, stores and personal homes. When lit, their weightless quality paired with white paper shades add an ethereal glow to any room. 


My version of the glass cylinder was bought at Harrod's years ago. Not my most cost-effective decision, to buy a glass lamp and ship it overseas, but definitely one of my favorite buys long term. I love the architectural, airy quality they add to my room, and tabletop. I've used mine in the city and at the beach, and they feel both timeless and universal in their application. 
Click on over to some of our favorite glass lamps - I'm sure they'll quickly become your favorite light, too.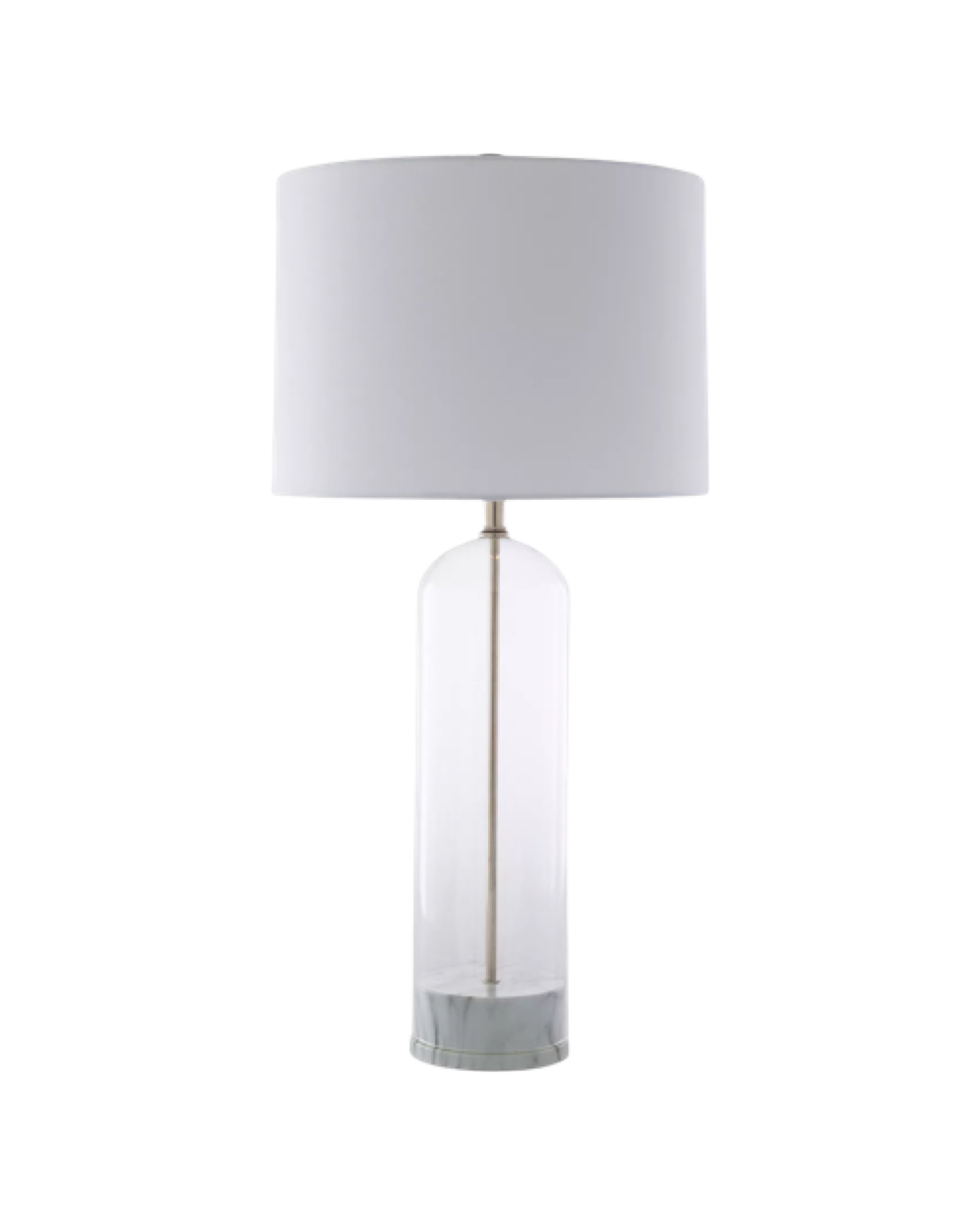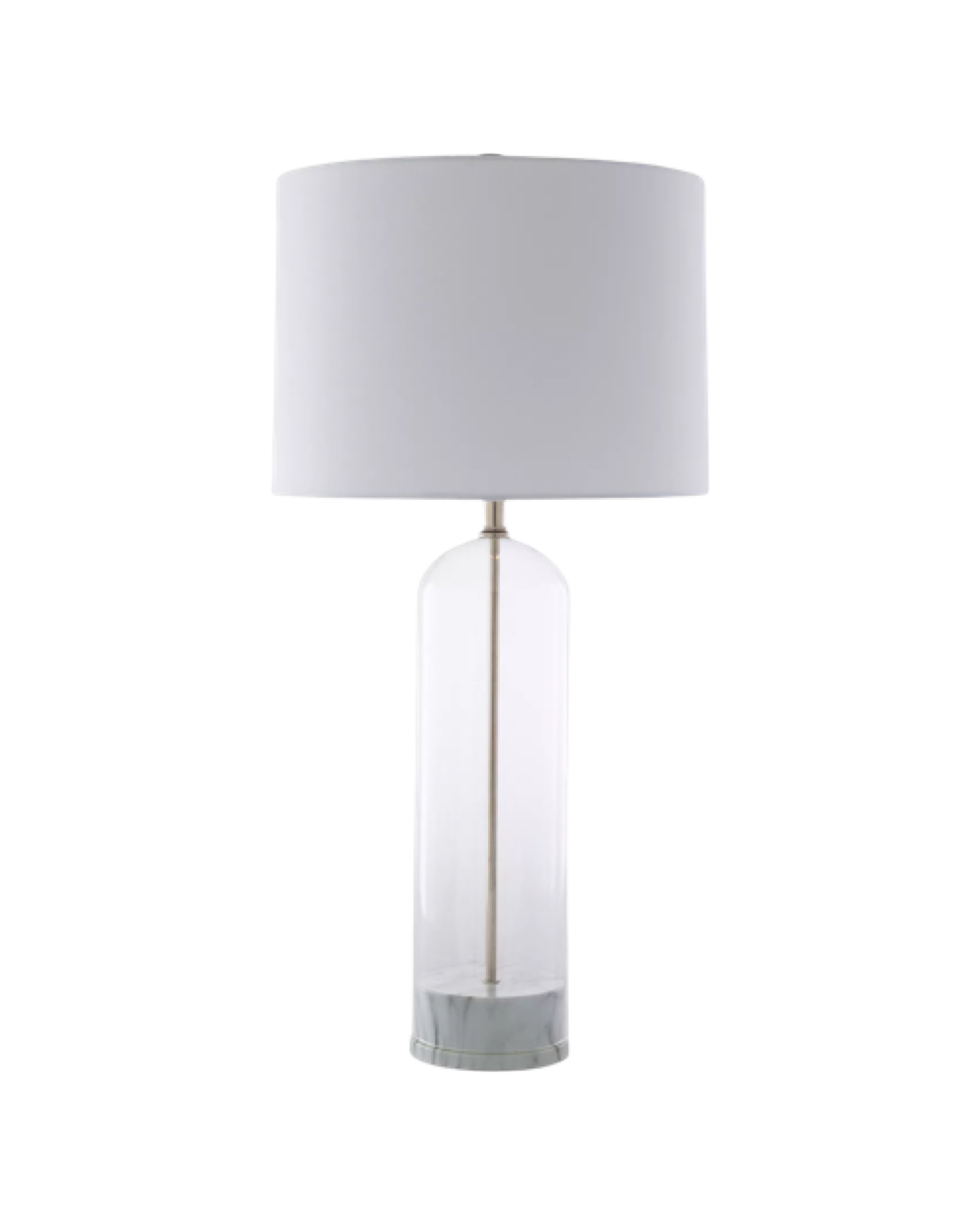 Carthage Table Lamp
Translucent design with a painted metal base and white cotton drum shade serves as a simplistic chic elevation for this lamp
$378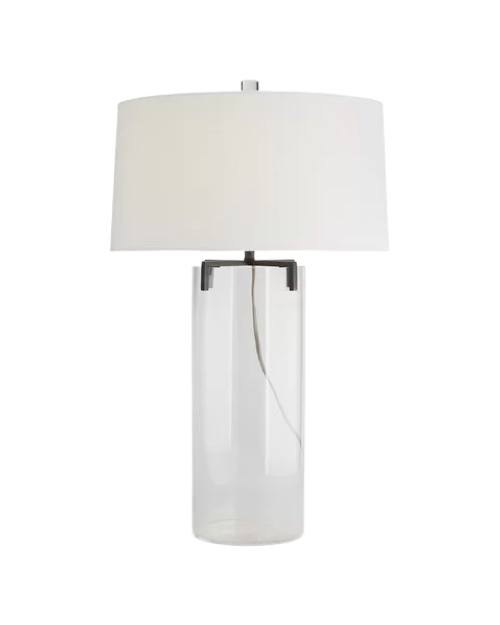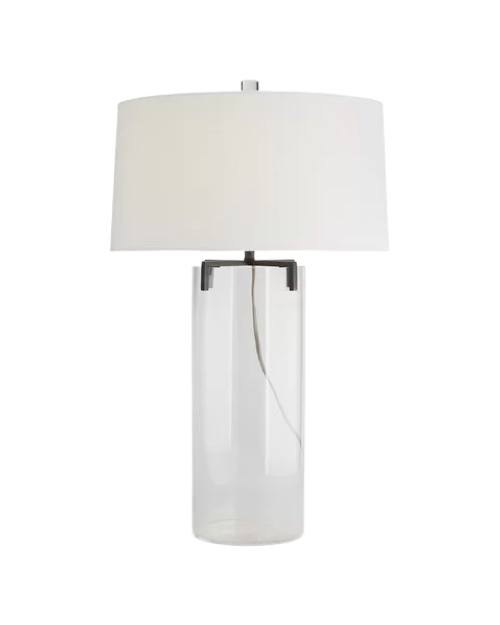 More Products You'll Love