ROUND UP
Indoor Outdoor Rugs
Underfoot design that won't break the bank.
Thank goodness for indoor outdoor rugs. Well, thank goodness they've become so popular, and come so far. I use them in all my personal projects - they're durable (great for kids, pets, guests, red wine…did I cover all my bases?) AND happily affordable - the plastiqué construction allow them to be mass produced in a way that hand tufted natural fibers can't.

Our roundup of rugs are all neutral, and span solids to patterns. I have my eye on a few of these for our own porch - so pre-approved! Check them out, to add a little underfoot style to your outdoor (or indoor…) room.
Indoor / Outdoor Rugs
neutral + natural solids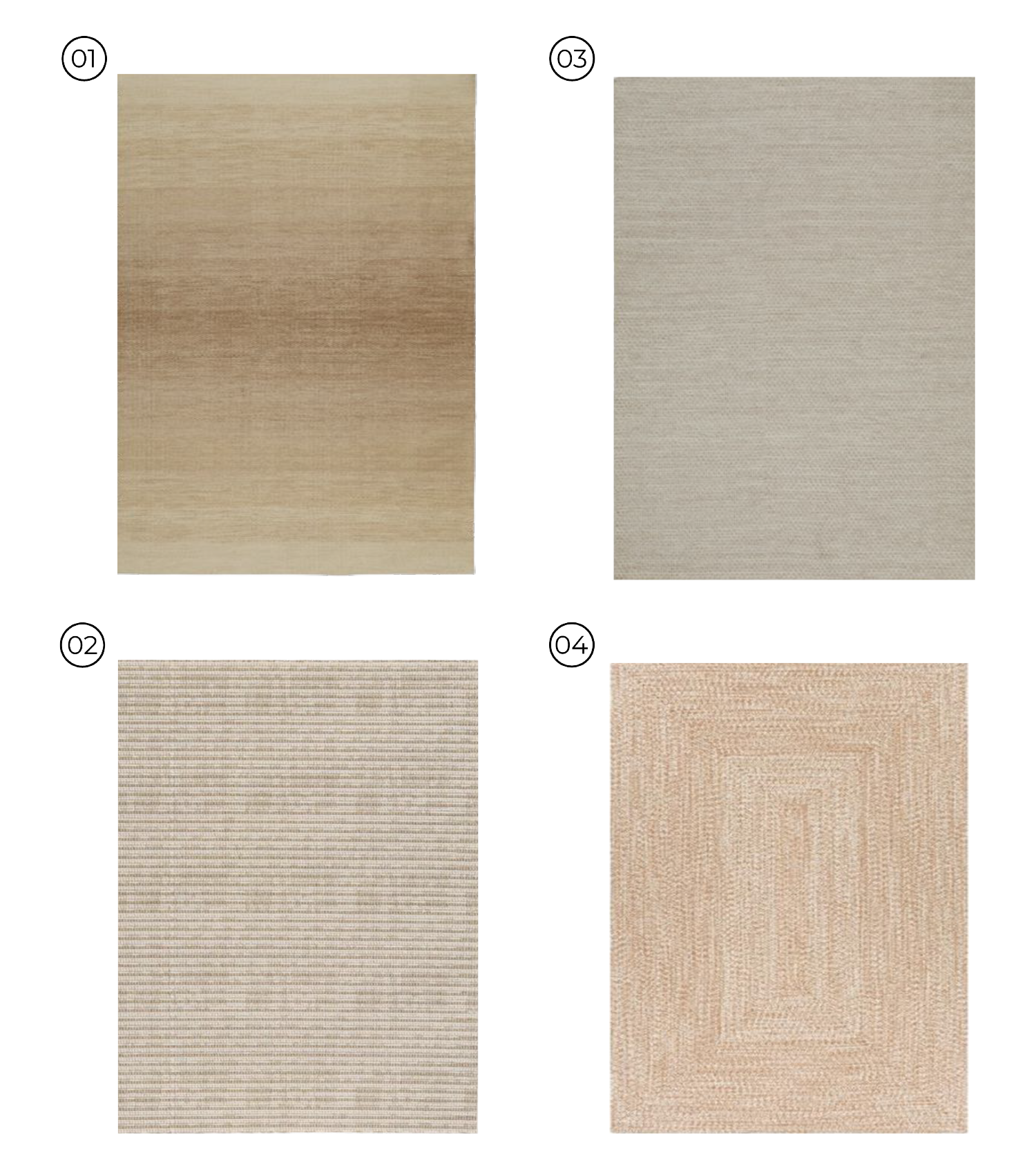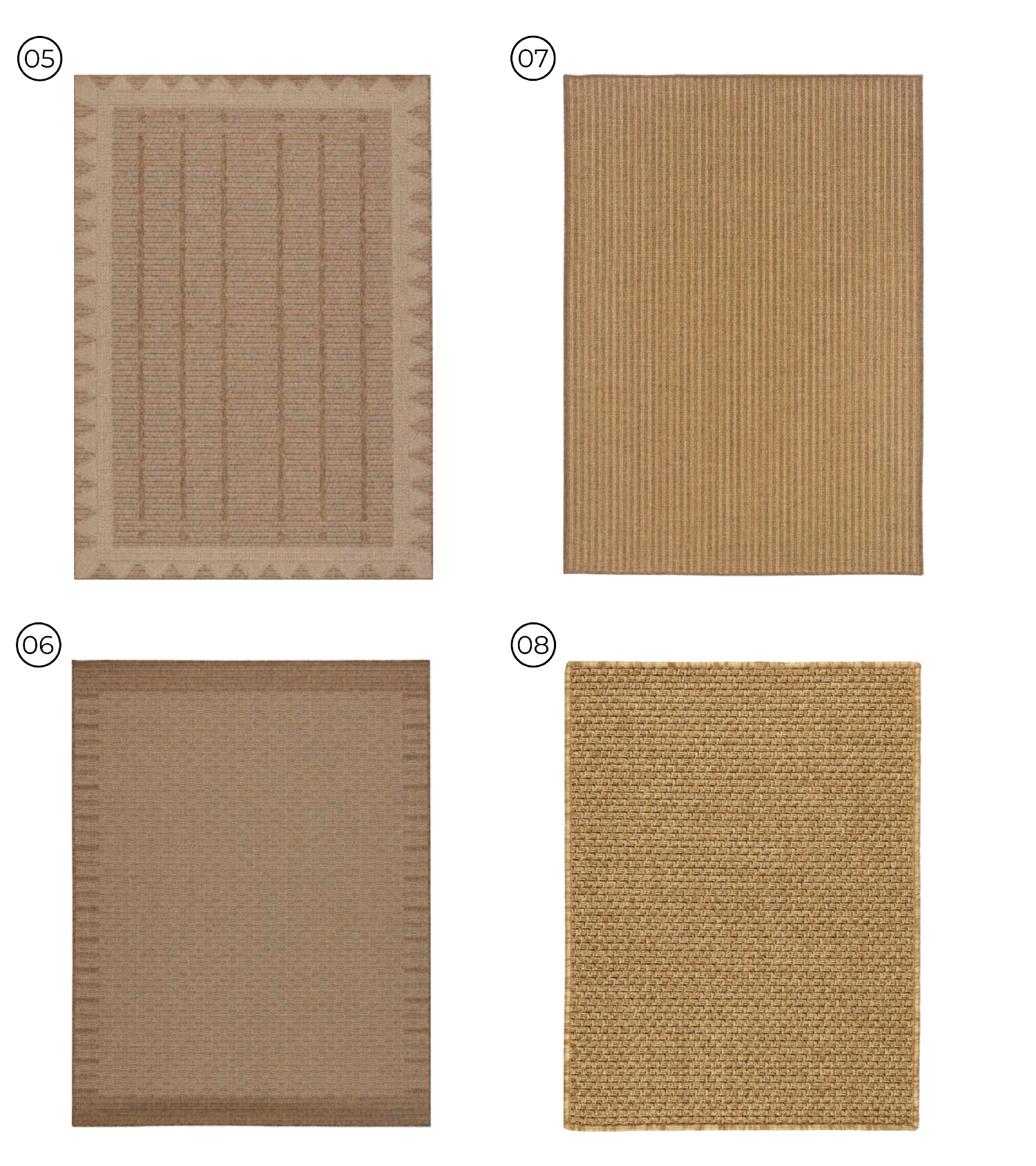 Indoor / Outdoor Rugs
Neutral + natural stripes