Café Au Yay!
Bistro counter stools

bring a little ooo la la to your kitchen
When it comes to style, we know the French get a lot right – there seems to be an effortless elegance to their everyday fashions and interiors. Specifically, café culture has inspired many current interiors of restaurants and hospitality spaces.
Why not bring a little je ne c'est quoi to your own kitchen by adding some bistro-style counter stools to your island? The shape seems to be timeless enough to work into many different settings. In our Austin project above, we added them in metal to this transitional kitchen, with limestone floors for a Spanish-colonial/ traditional mash up. No matter the finish or frame, the familiarity of shape gives these stools a universal appeal. So pull up one of these French-inspired stools to your kitchen, for a little bit of oooo la la style.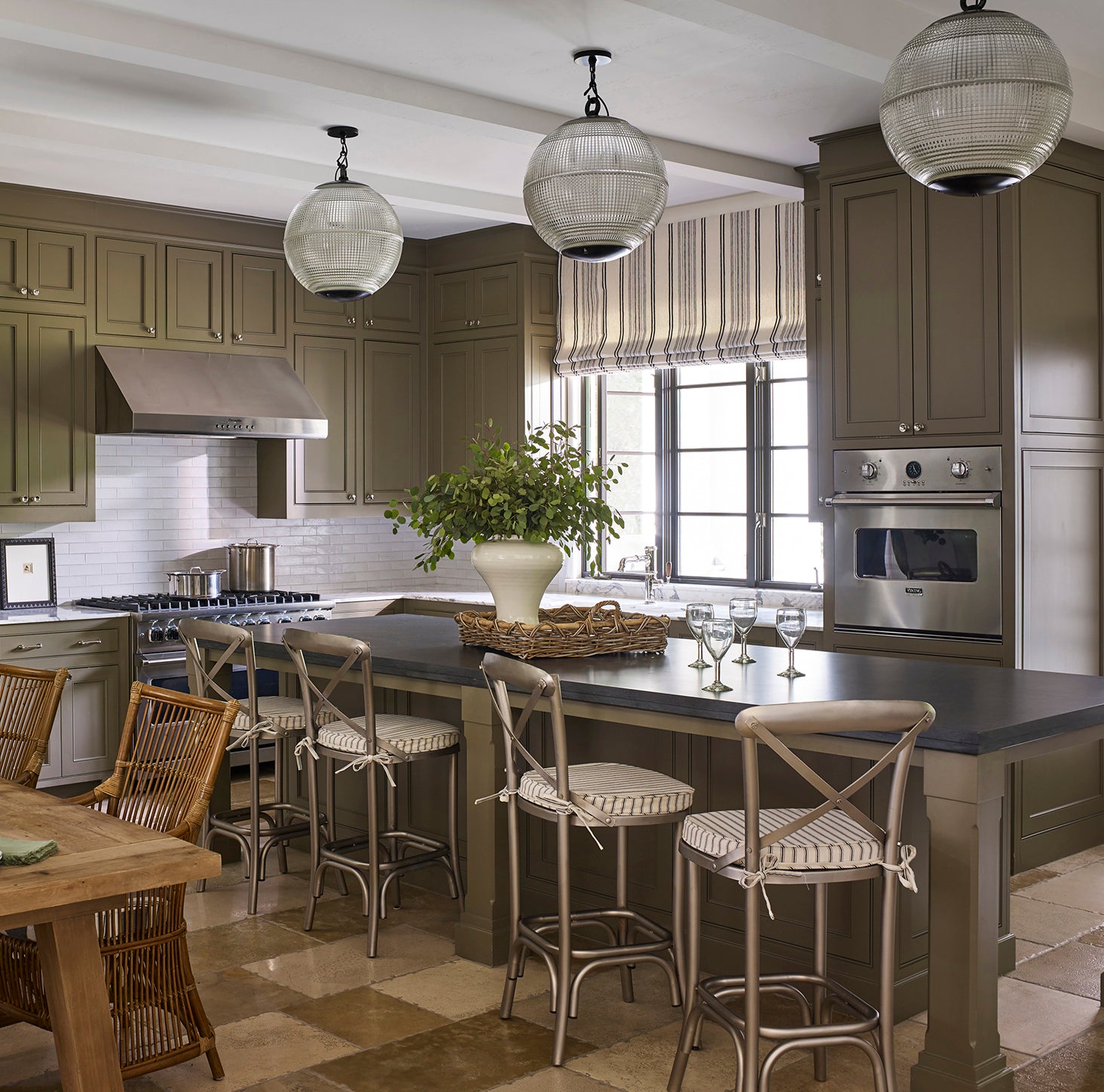 PHOTOGRAPHY: ADAM KANE MACCHIA FOR BHDM DESIGN
More Products You'll Love