ROUND UP
Best Kitchen Islands
What's cookin? These good lookin' islands.
Without fail, when we have people over for dinner, we all congregate in the kitchen. It's just the place to hang out, make drinks, and chit chat while dinner is being prepared. There's a casual sophistication to kitchen entertaining, and it often centers around an island.

Island life can take many forms - from vintage (which I love…) to new - our Archive Round up of the best kitchen islands is a timeless selection - pieces that will look as good 20 years from now, as they do now. And maybe even better - a little patina and well loved look are great on kitchen islands.

If the kitchen is the heart of the home, then the island is the heart of the heart. Make sure you "heart" some of these islands, and raise your kitchen entertainment game. 
Kitchen Islands
let's slice & dice the options
Vintage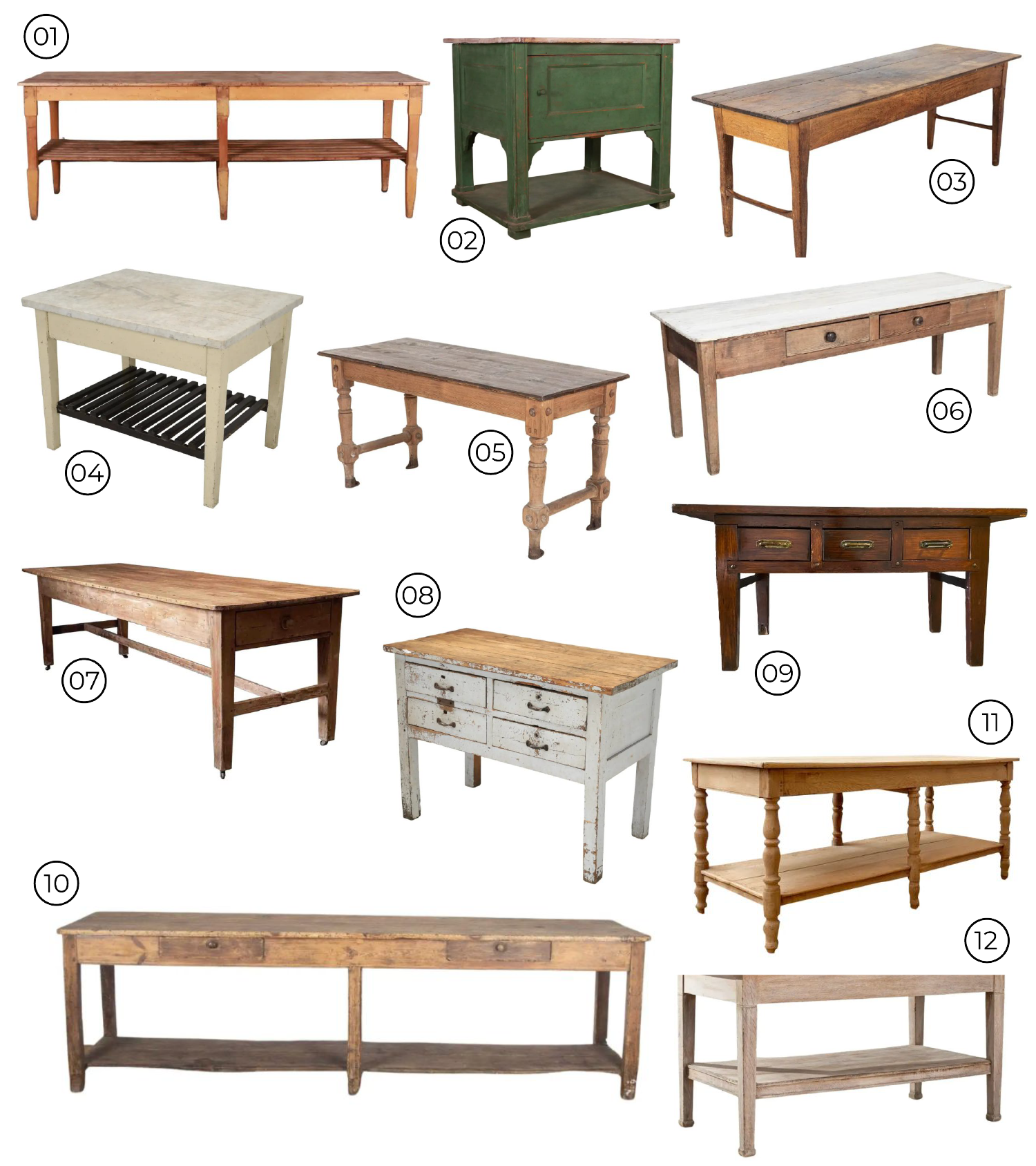 New