Pattern Play
Layer on these

southwestern throws

for added texture and flair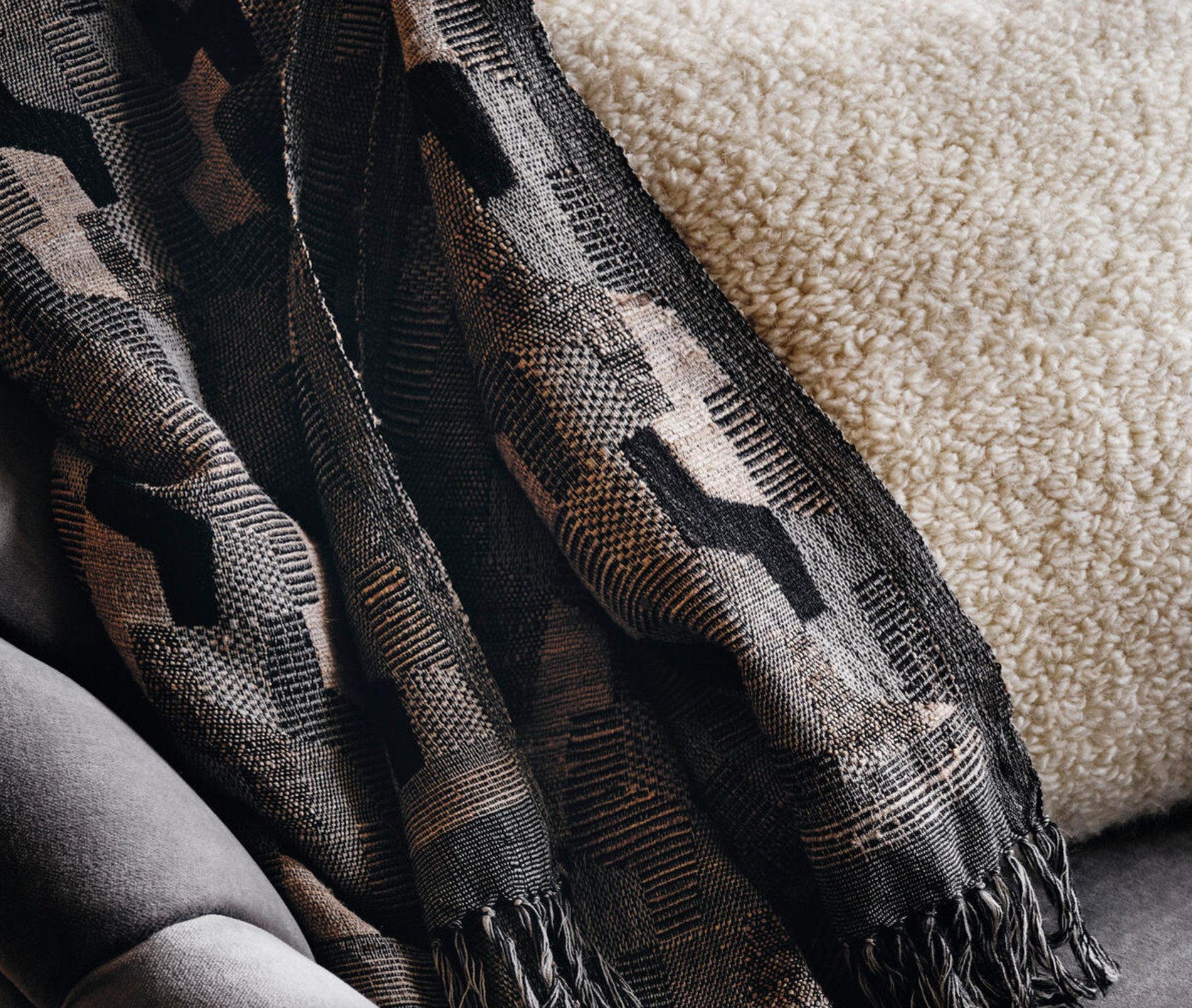 SOURCE: SOHO HOME
Adding blankets to a sofa is a great way to instantly change up the look. One of my tricks of the trade is to fold a solid blanket into a long strip, and then drape it from the back, down the cushions and onto the front, pressing it into the creases of the cushions to add a bold stripe. In a matter of minutes, your blank sofa is now emboldened with an extra bold stripe – no reupholstery required.
The same is true of adding pattern or texture – like these southwestern style blankets – to your sofa. Inspired by Navajo and other woven style saddle blankets, when using these to spice up a sofa I take a different approach. Seen in this photo of an Austin, TX family room we designed, I open the throw, put it on an angle (a weird angle…not a normal 45º), and then use the same tucking technique to the stripe. Layer on a mix of organic textured pillows, too, and voila! Your sofa gets an instant upgrade.
Consider our round up of patterned blankets to add newfound texture to your existing sofa, with no commitment at all.
More Products You'll Love