Front of the Line
Our priority

striped flatweave rugs

to add flair underfoot
Flatweave rugs have become a staple in our decorating. Their look – and often their affordable cost – are impactful ways to change the feel of a room with the swap of just one item.
Our round up of striped flatweave rugs stays in the world of neutrals, but these are certainly also available in most colors. A few notes to consider when shopping:
1 – MATERIALITY – many of these rugs now come in indoor/outdoor materials of solution dyed acrylic or polypropylene. Both are very durable and bleach cleanable, allowing you to go lighter with your selections for everyday living. Cotton, linen, and jute are beautiful, but far more delicate.

2 – COLOR AND PATTERN – the bigger the stripe, the bolder the look. The brighter the color, the bigger the statement. Consider if you're looking for a background rug, or a room maker, and adjust accordingly (no wrong answer here.)

3 – SCALE – I like a rug to be bigger, rather than too small. A good rule of thumb is to keep the rug about 18" from the wall. I like a rug to be under the front legs of a sofa, all legs of chairs, and to be at least as far out from a bed as the nightstands. Who wants to step on a cold floor in the morning?
Flatweave rugs have popped up from so many of our favorite accessible design resources. Make it a priority to add one to your home ASAP.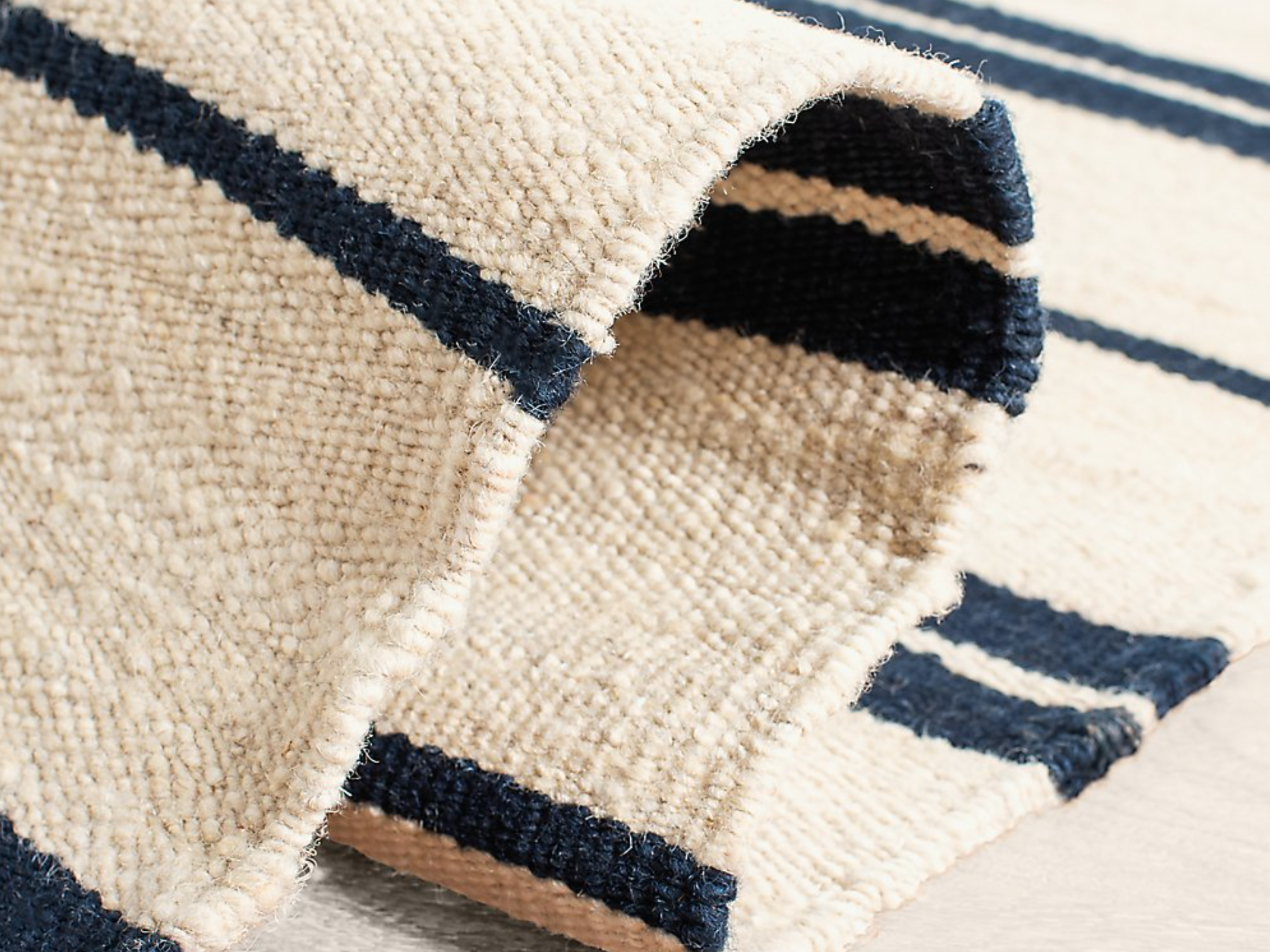 SOURCE: RALPH LAUREN
More Products You'll Love