Making The Switch
These

battery operated table lamps

are a new way to enlighten your space.
I remember the first time I realized the design power of battery operated table lamps. My partner and I went to the Faena hotel in Miami, and the entire restaurant was lit primarily with these little battery tabletop lights. It was glowy, romantic, and mysterious…like, where was this lighting coming from? The quality was so effective and theatrical I couldn't get it out of my head. (Oh - and the food was good, too.)

Since then, I've been an advocate for these lights to cast their glow in many of our restaurant projects. Totally non-invasive and flexible, these lights are now available in an array of styles and finishes. For our roundup, we're keeping it classic with brass, gold and black favorites - don't be afraid to click over to your favs to see what other finishes are available.

While these are a favorite for our commercial work, I love the idea of these little lights transitioning to residences - the perfect way to add a little light to outdoor and unexpected places, with just the flip of a switch.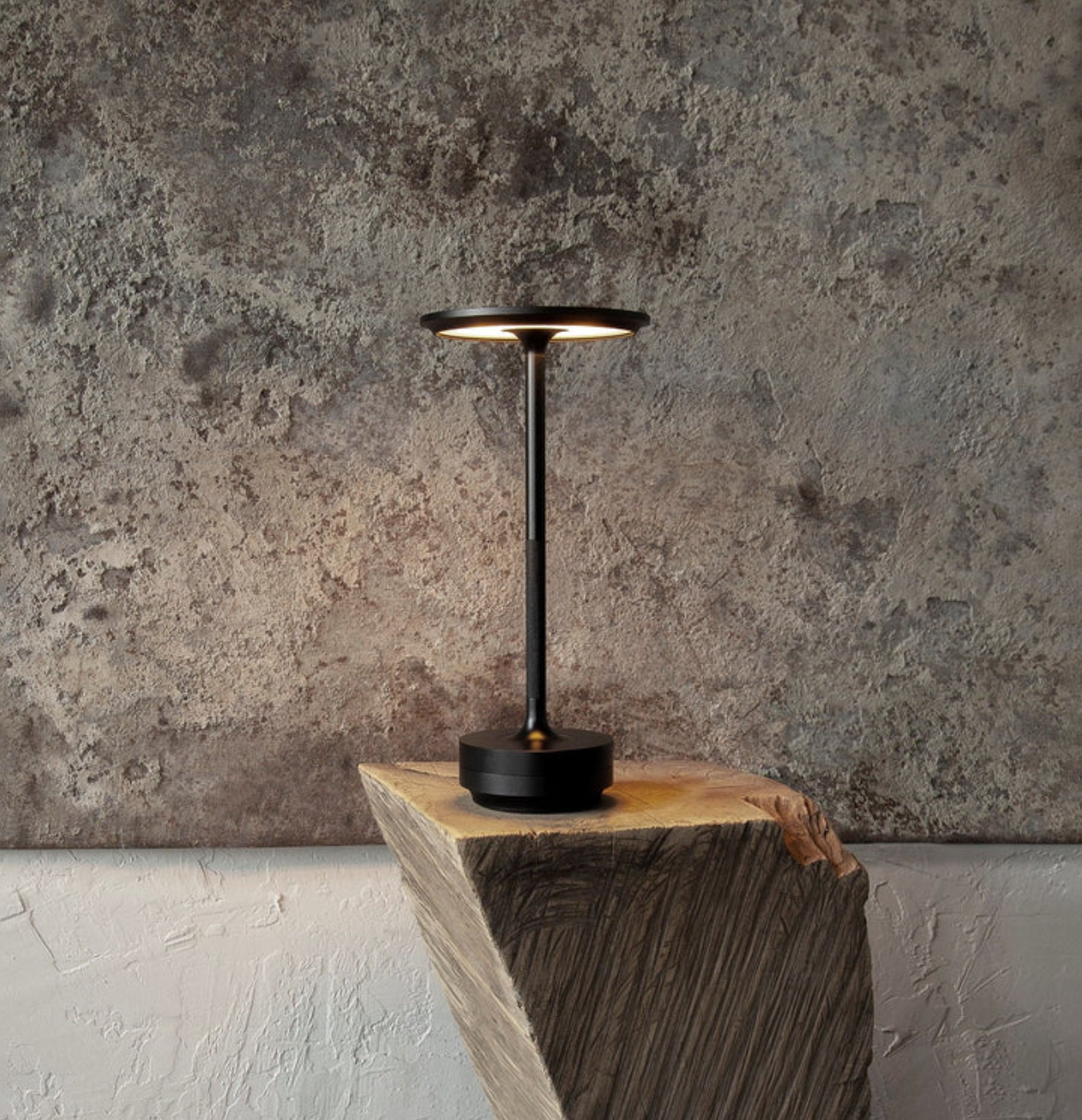 CREDIT: DEKORFINE
More Products You'll Love