ROUND UP
The Linen Closet
Our favorite bedding and bath essentials
Fresh linen…clean laundry…line-dried sheets still crisp with sunshine… Is there anything better?

The perfect sheets, towels, and utility (this covers duvets, pillows, mattress pads, etc…) are foundational to a great home. We've all experienced those "really good sheets," and "super soft towels," in some of our favorite places - they just seem to go the extra mile in exuding good taste.

Here's some great news - you don't have to break the bank to outfit the perfect linen closet. We've scoured some of our favorite resources to bring you our tried and true faves - from sheets (by type,) to duvets, pillows and even towels - we're breaking these items down by cost, from steal to splurge.

Making your bed each day is still your responsibility, but now you've got a pre-approved collection of bedding to pick from to keep you looking and feeling your best. Sleep is a pillar of wellness, to make sure you treat yourself to the best night's sleep possible. Sweet dreams are definitely made of these…sheets and towels.
Percale Sheets
Cool to the touch - a clean, crisp, classic look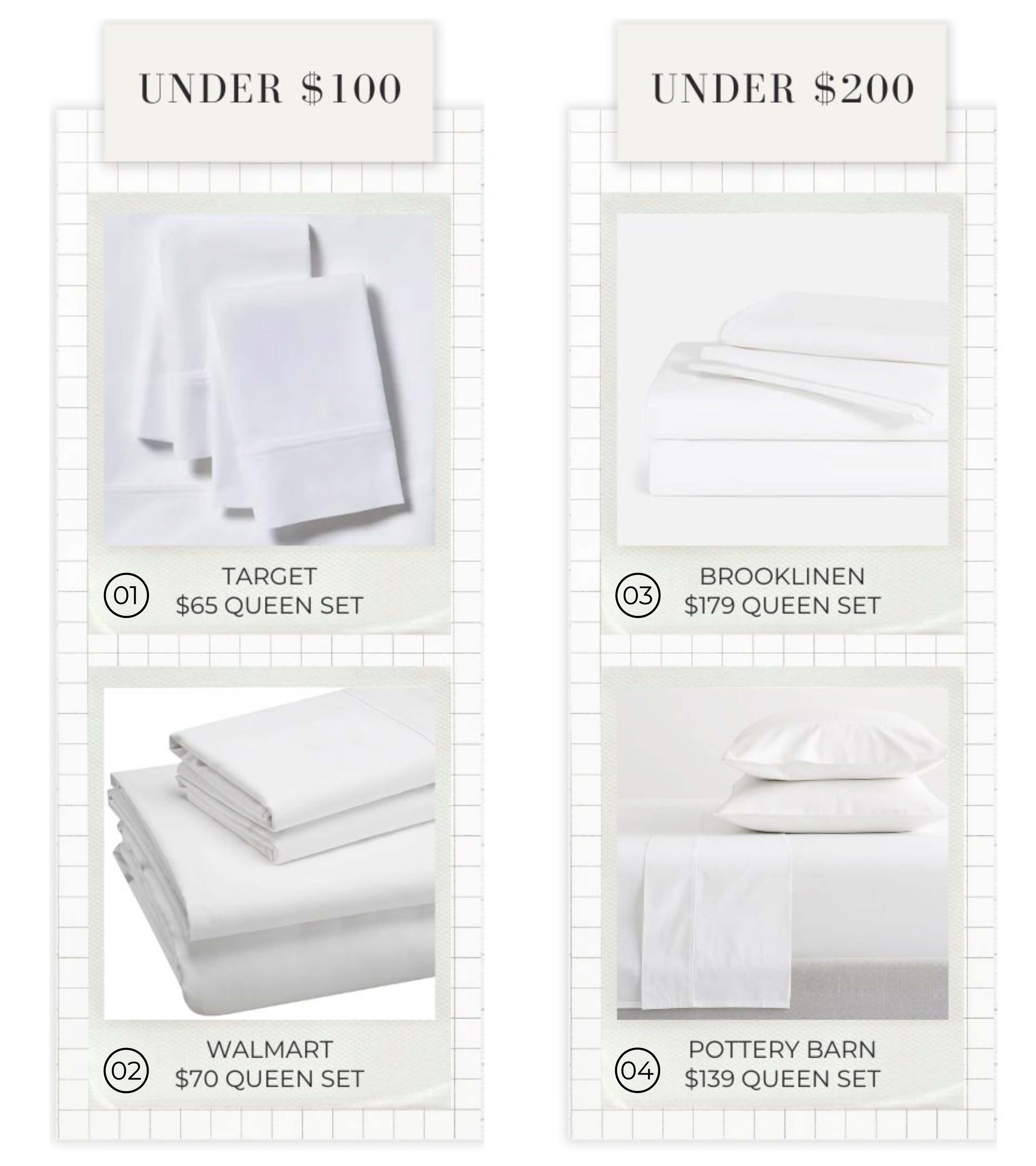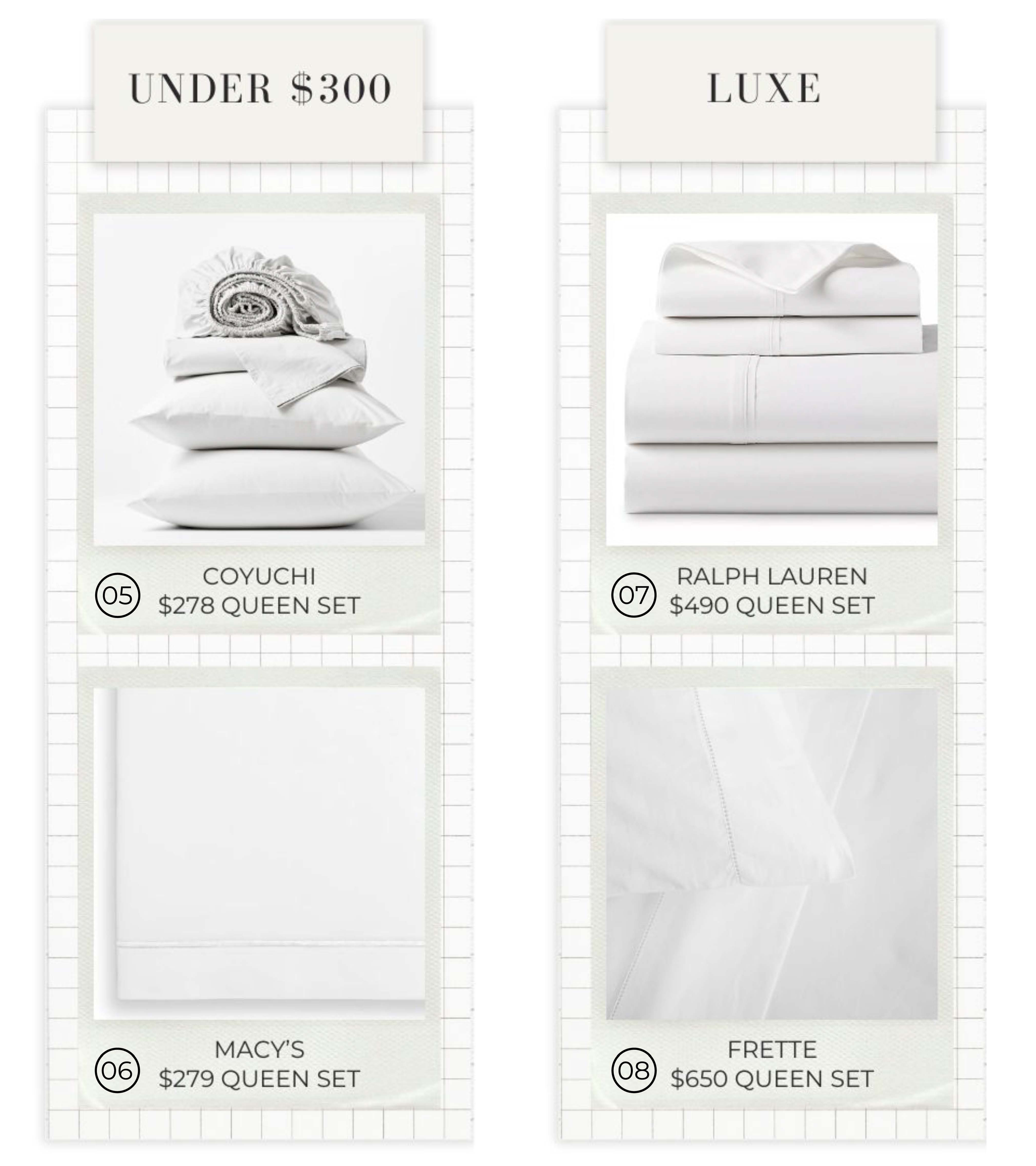 Matte Sateen Sheets
pronounced "sah-teen," the softer, more pliable cotton option to percale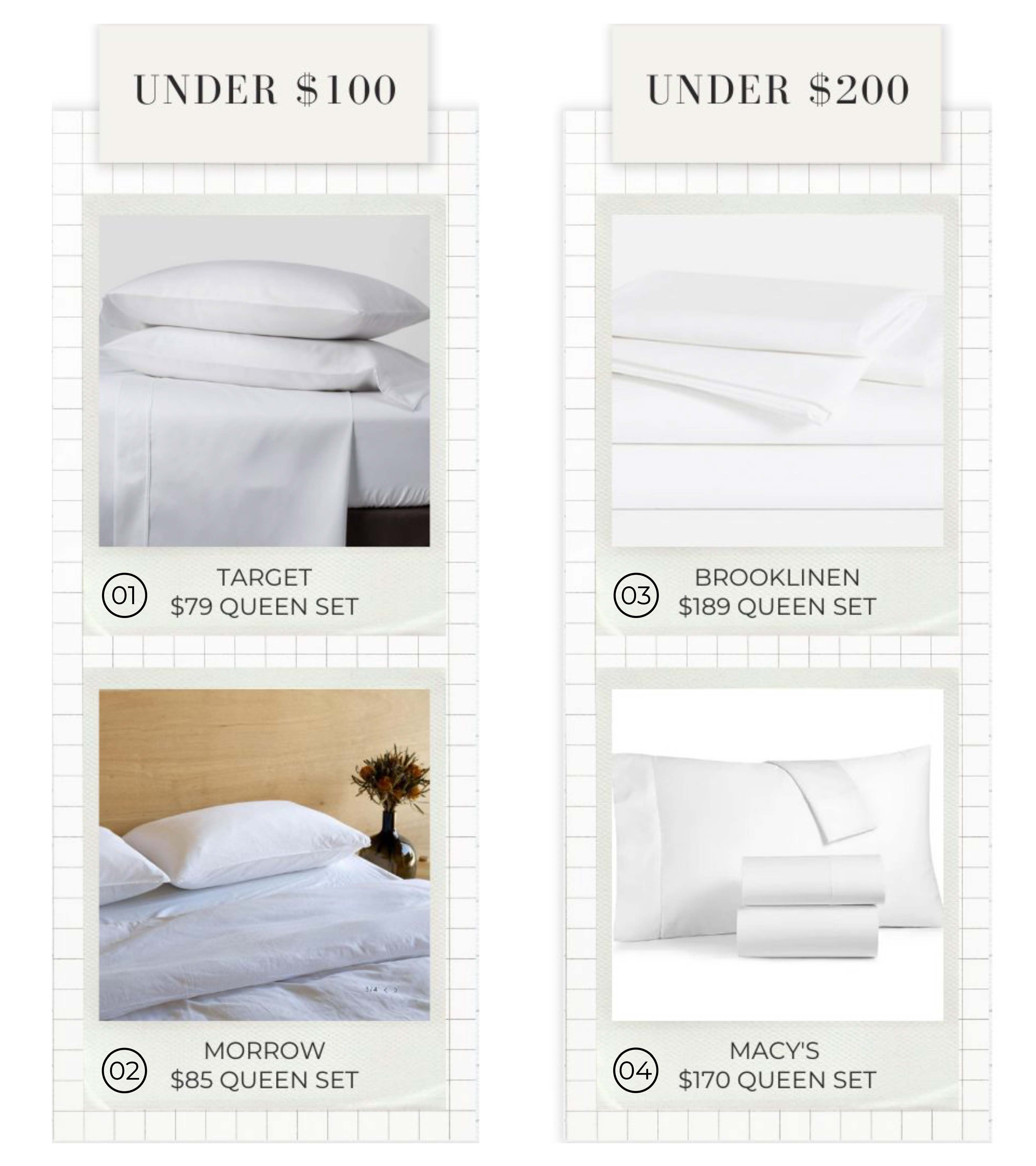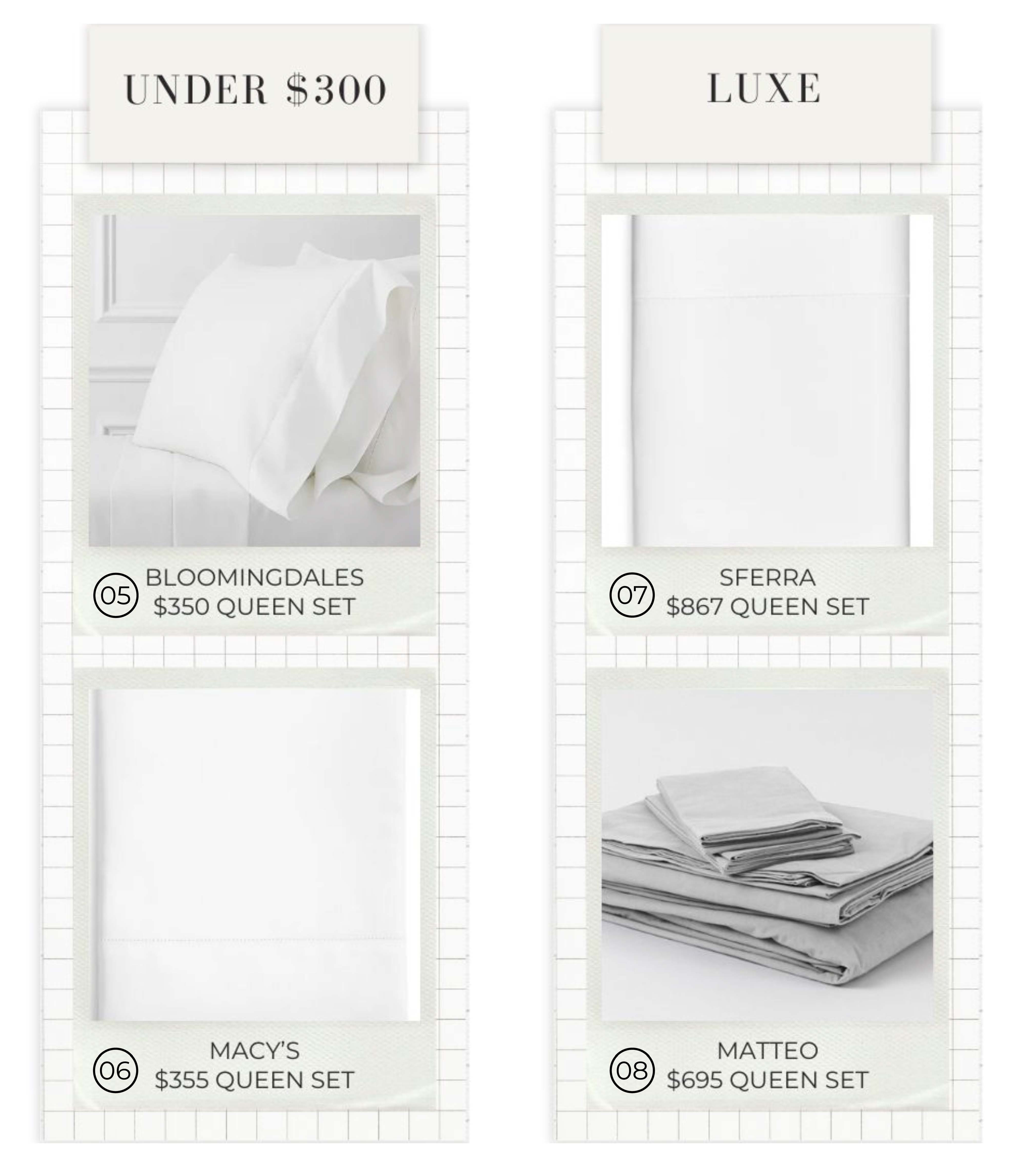 Linen Sheets
Organic and crunchy, casual and wrinkly - perfect for that "unmade" bed look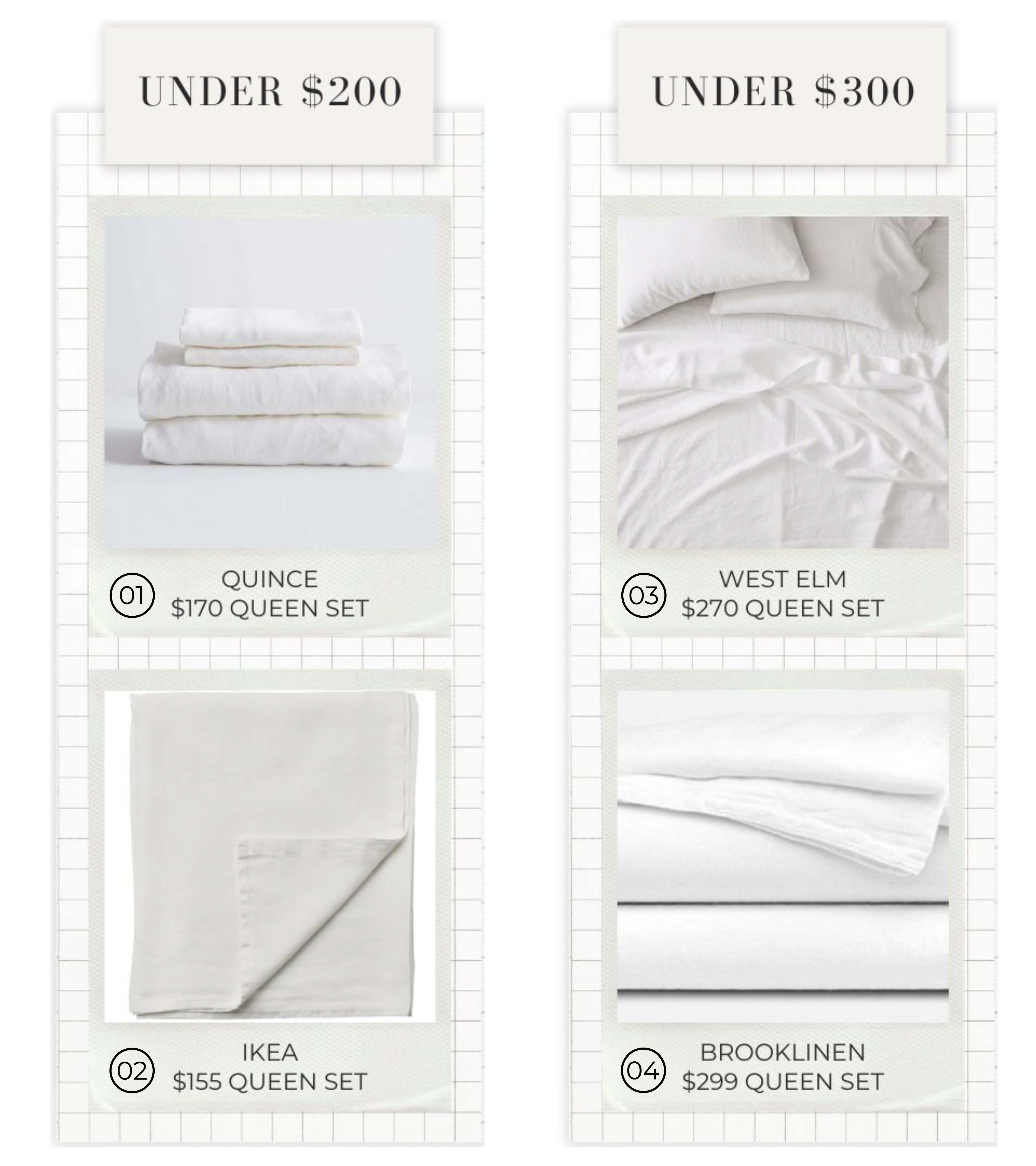 Cotton Percale Duvet Covers
Hotel ready: duvet covers to make your bed look SUITE!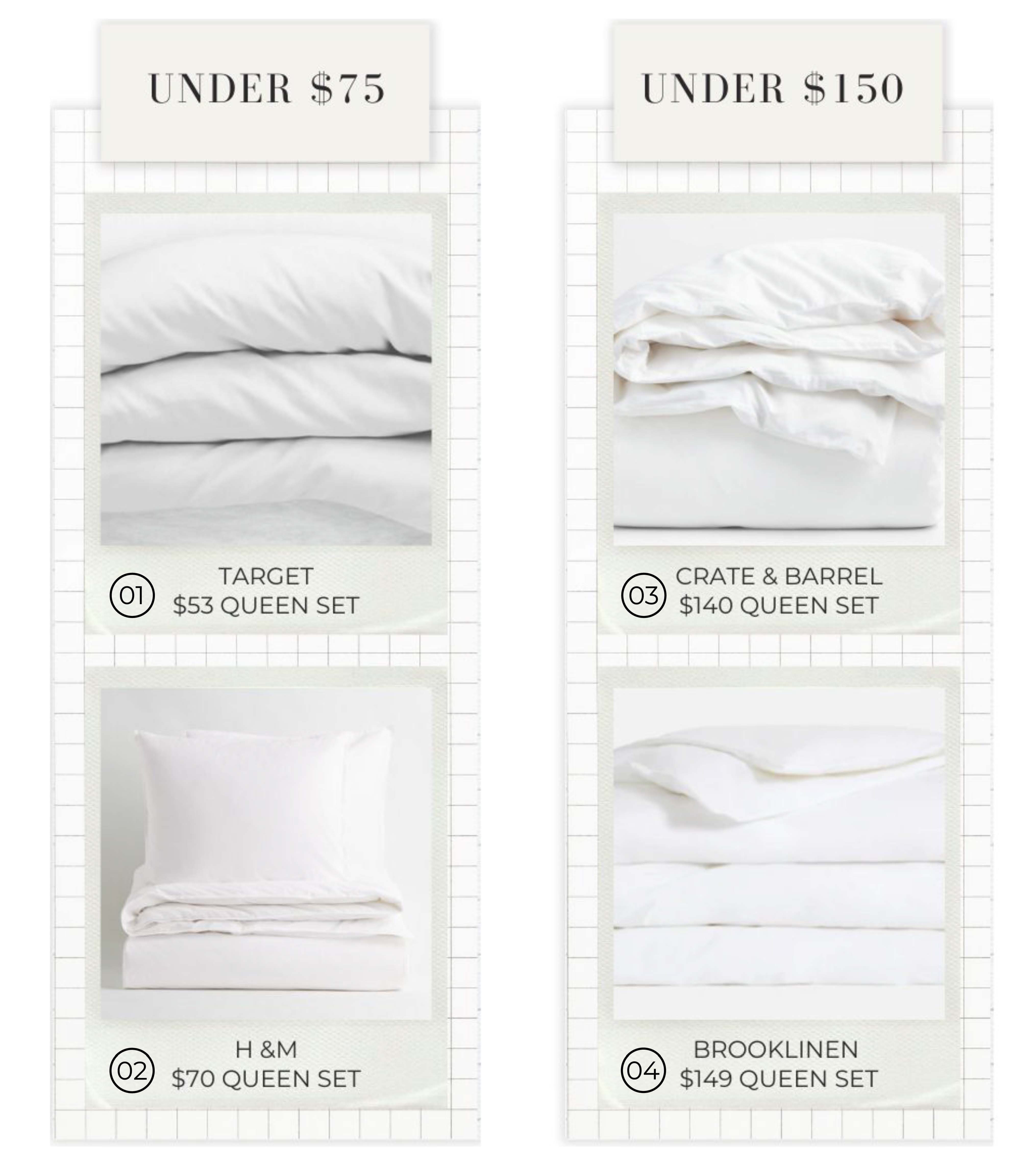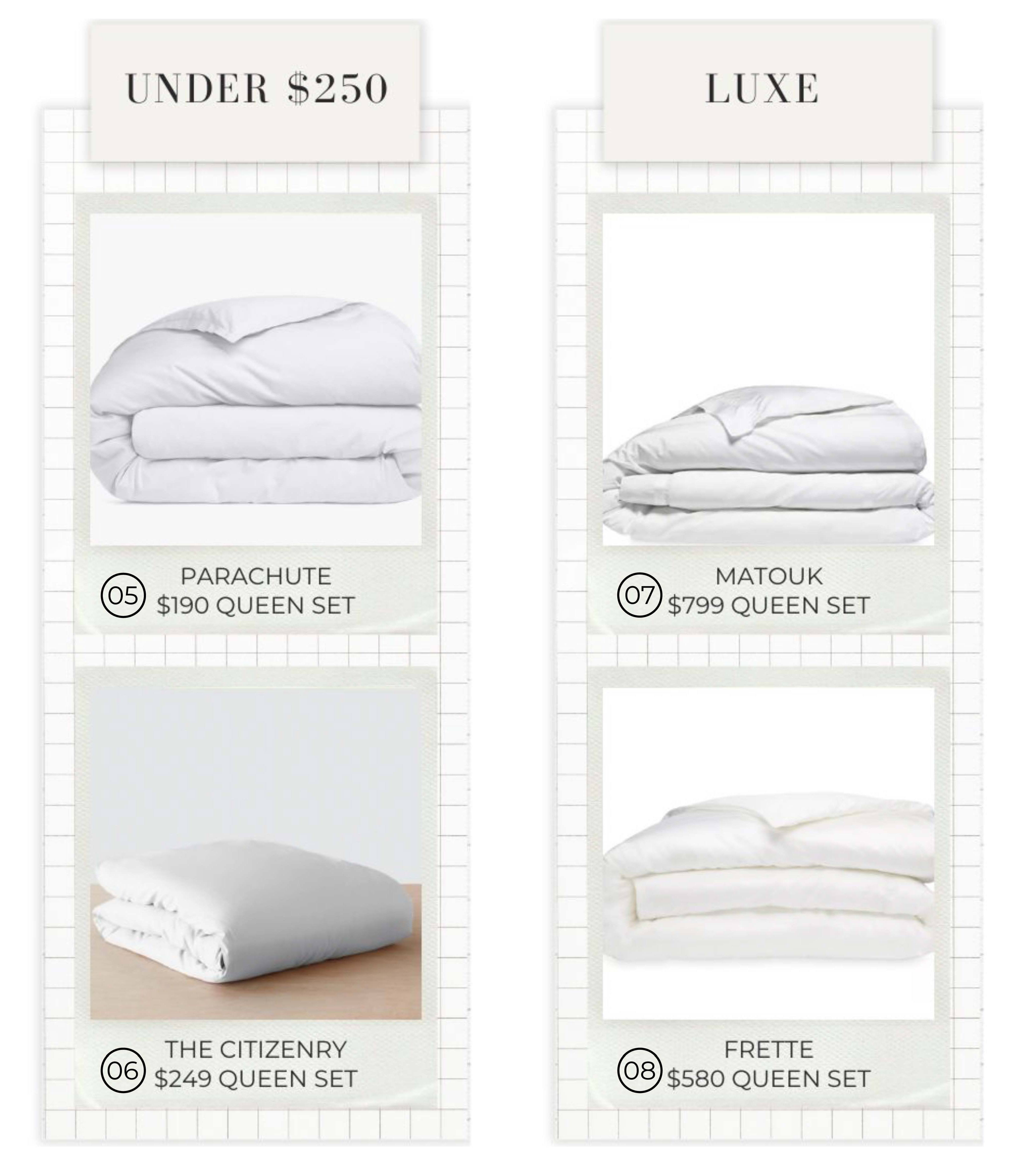 Cotton + Linen Bed Blankets
Layering with blankets is always in season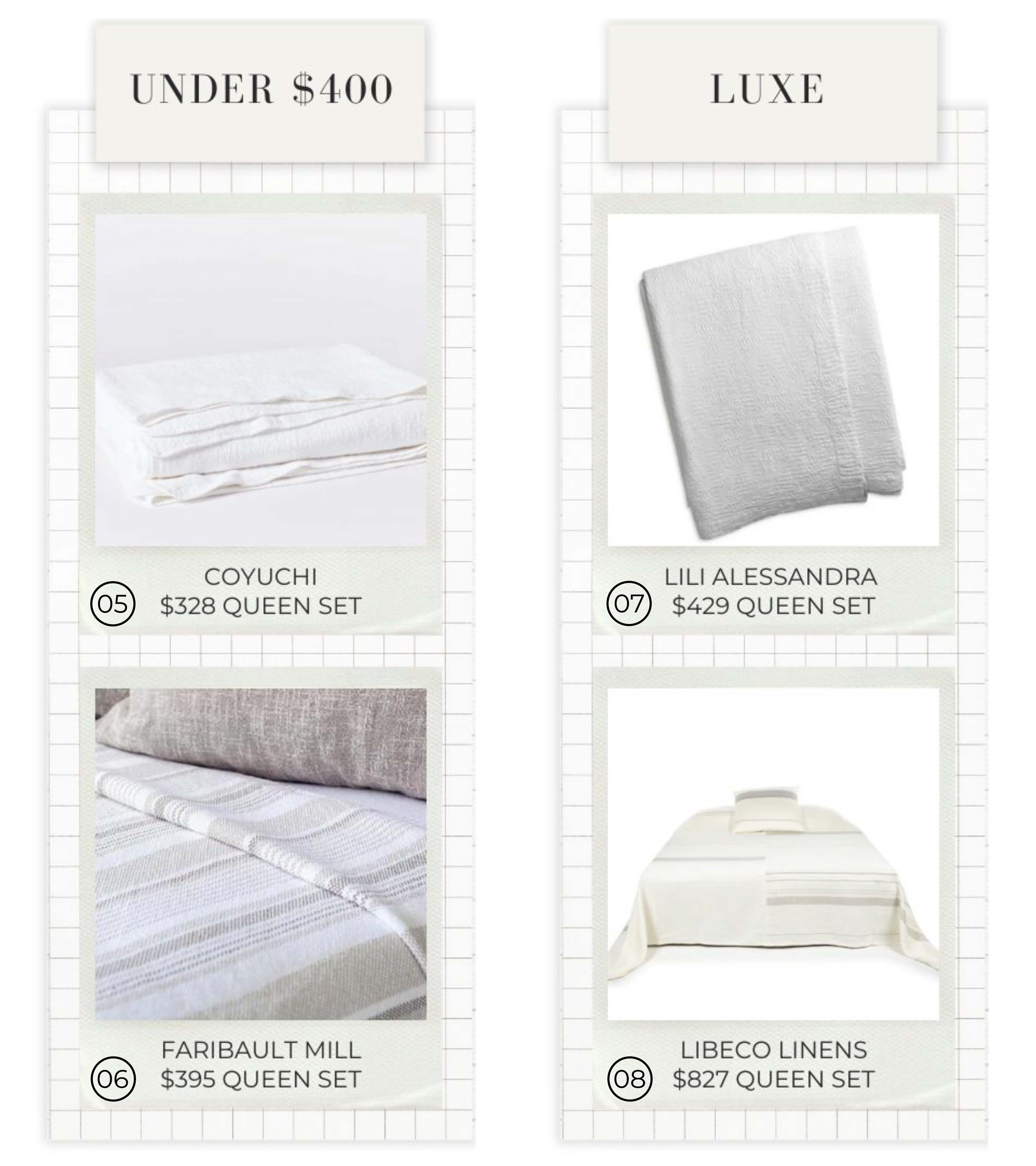 Comforters
Down and down-alternative, at all price points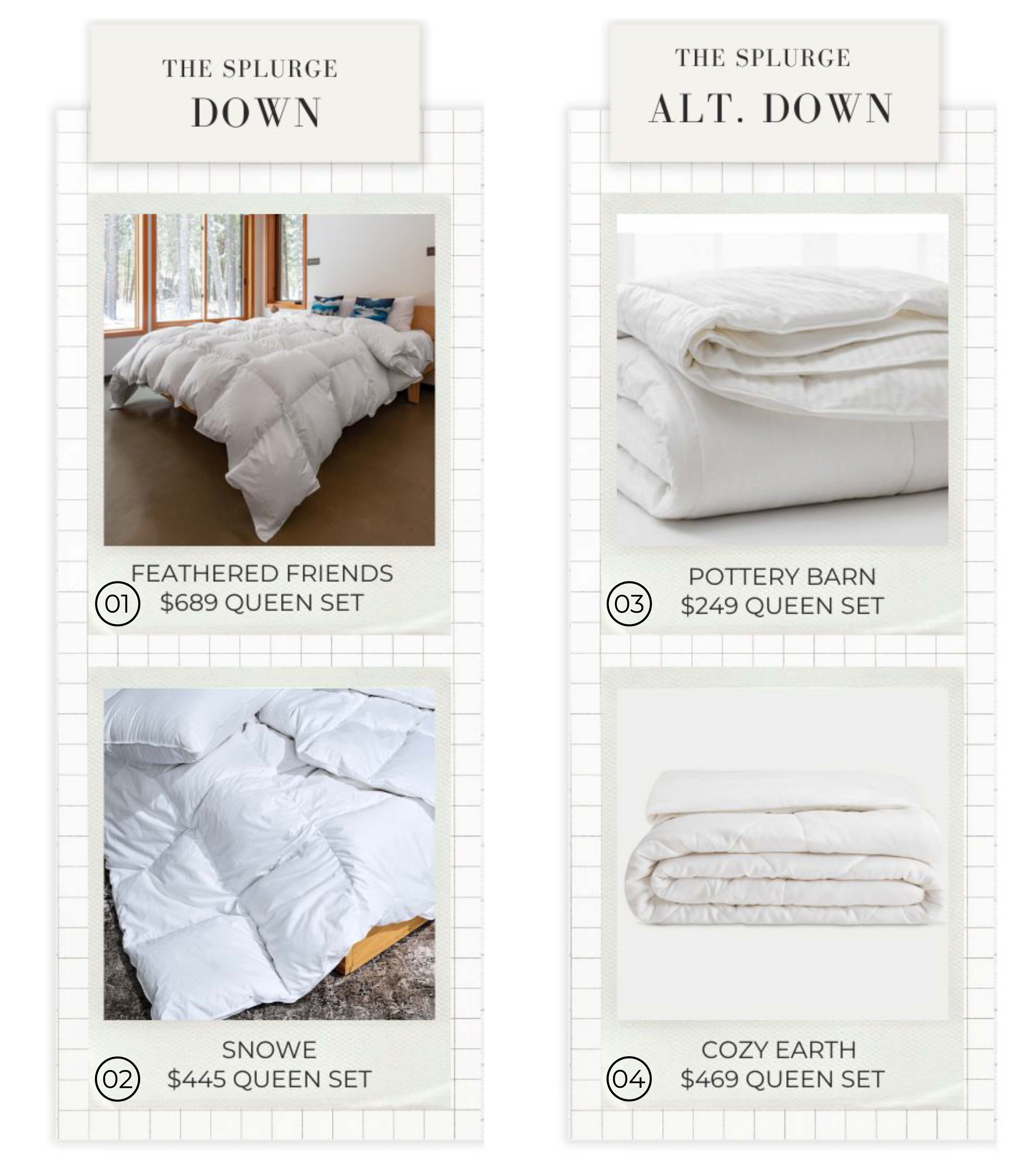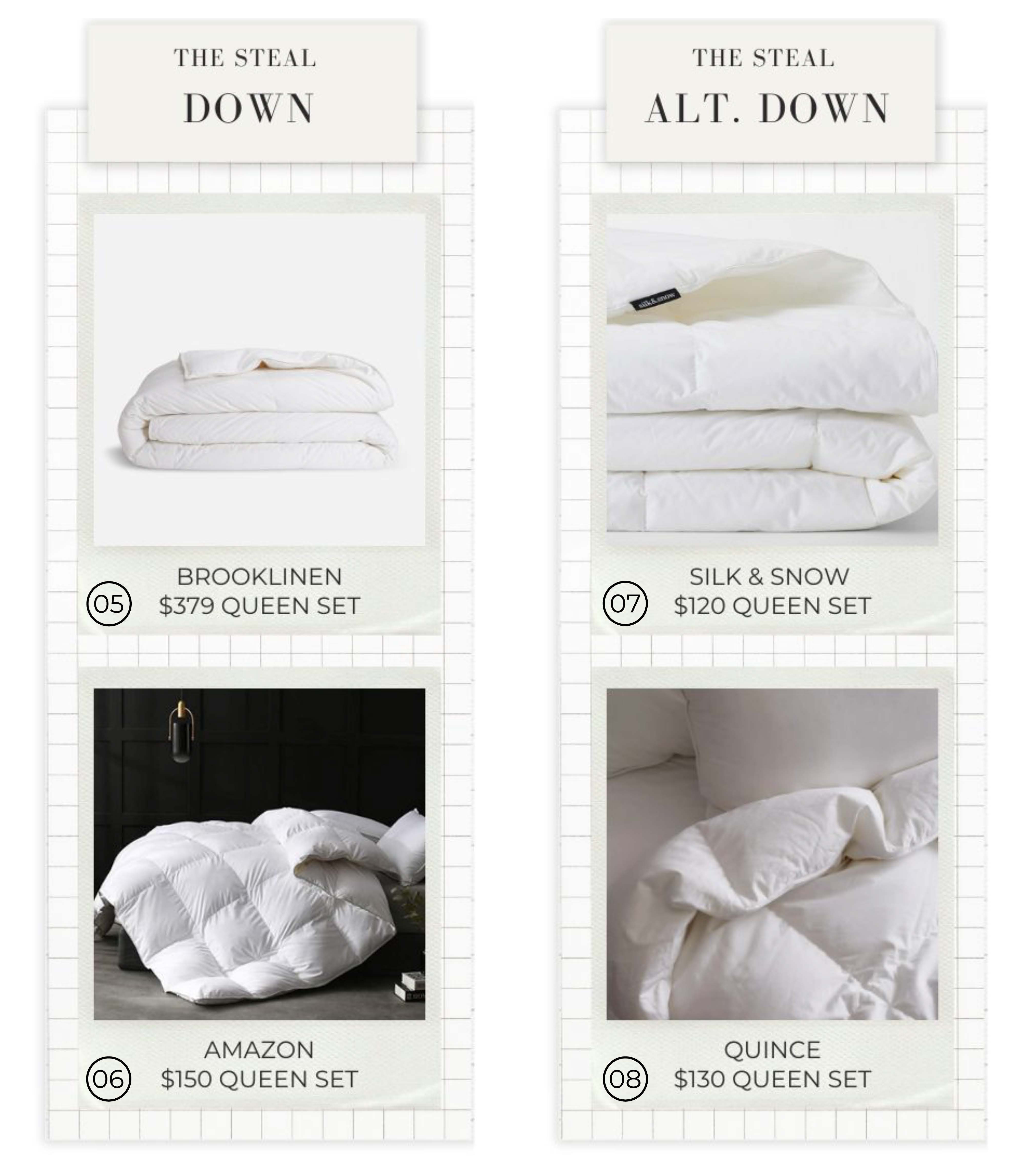 Pillows
Down and down-alternative, at all price points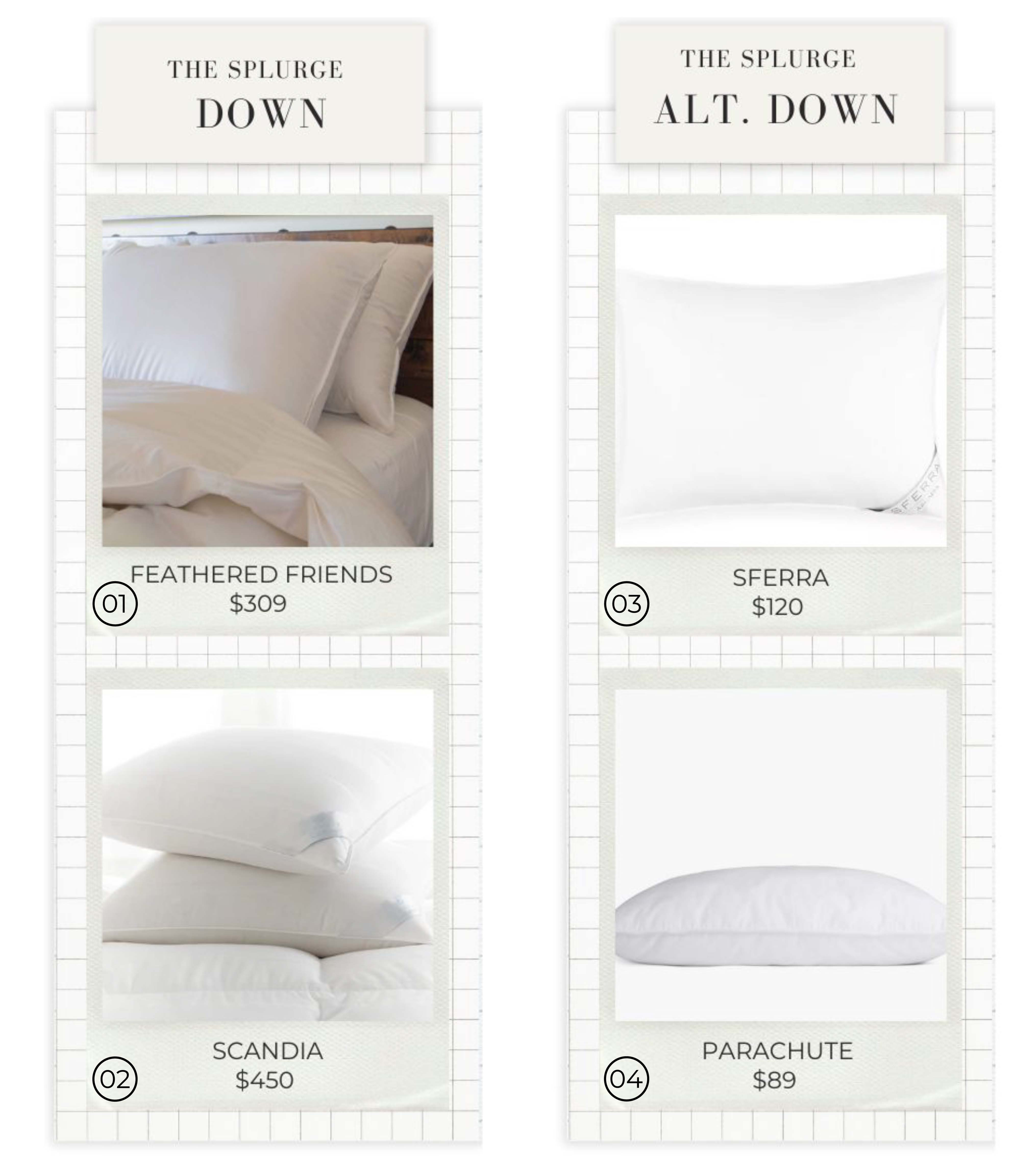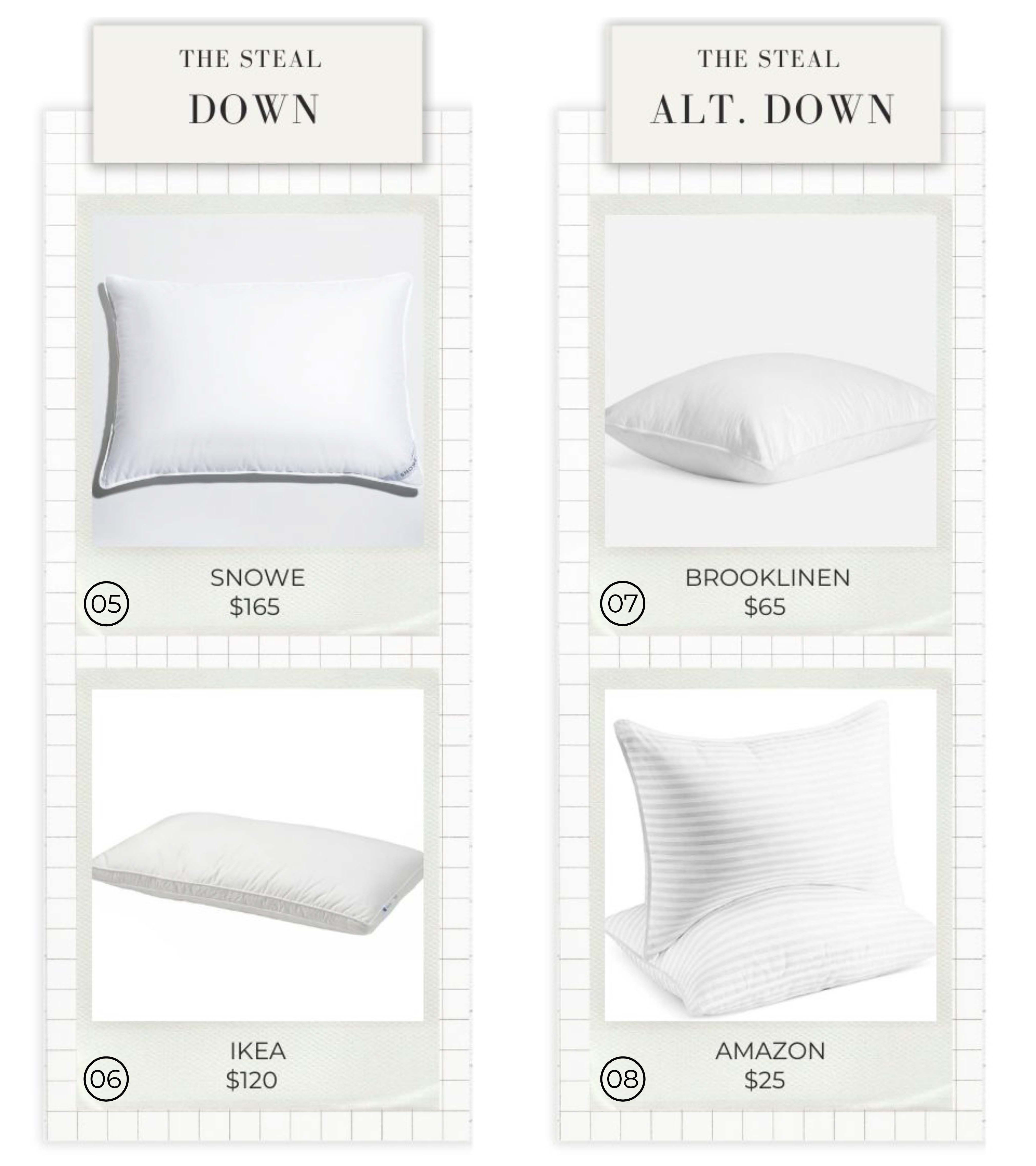 Bath Towels
Consumer reporting our designer fav's - most are tried and true by our Archive team