SPECIAL FEATURE
Thanksgiving Table Settings
Setting yourself up for new traditions and memories, with these favorite tabletop finds
I remember the first Thanksgiving I hosted - I was one year out of school, and living in a sixth floor walk up in New York. I was so excited to host my family, and show them what life was like in the Big Apple. I treated myself to a new set of white plates from West Elm - something simple that I could use every day, even after the holidays; and I got myself a white hem-stitch tablecloth from TJ Maxx, to which I added burnt orange linen napkins, and simple stainless steel cutlery  I had from college. The funny thing was my little apartment didn't have a dining room, so the table was set up in my bedroom, and I didn't have enough chairs, so some people were "seated" on my bed, a few on chairs, and I took the place of honor, on an upside down 5 gallon bucket.

From humble beginnings come funny stories and great memories (my mom brought the turkey from Pittsburgh, and after all the prep I did, I forgot to light the candles!) The "splurge" plates of that holiday have made it 2 decades in rotation, blending through the years with new bowls, napkins, glasses, and traditions. I eventually inherited my Grandmother's place settings - "nothing fancy," as she would call them. But to me, they represent tradition, and honoring the years and loved ones of holidays past.

This is the best part of decorating at the holidays - pulling out things that remind you of people, places, conversations and times of life that you love. Blending the old with the new is how I like to entertain - nothing too fancy (right Nonni?) but special enough to let your guest know you care. 

We all have different backgrounds and traditions, and hosting helps us put our own spin on those traditions. Click on through some of my favorite finds curated into some special looks to add to your table  this holiday season - it's the perfect way to set the scene for what is sure to be happy memories for years to come.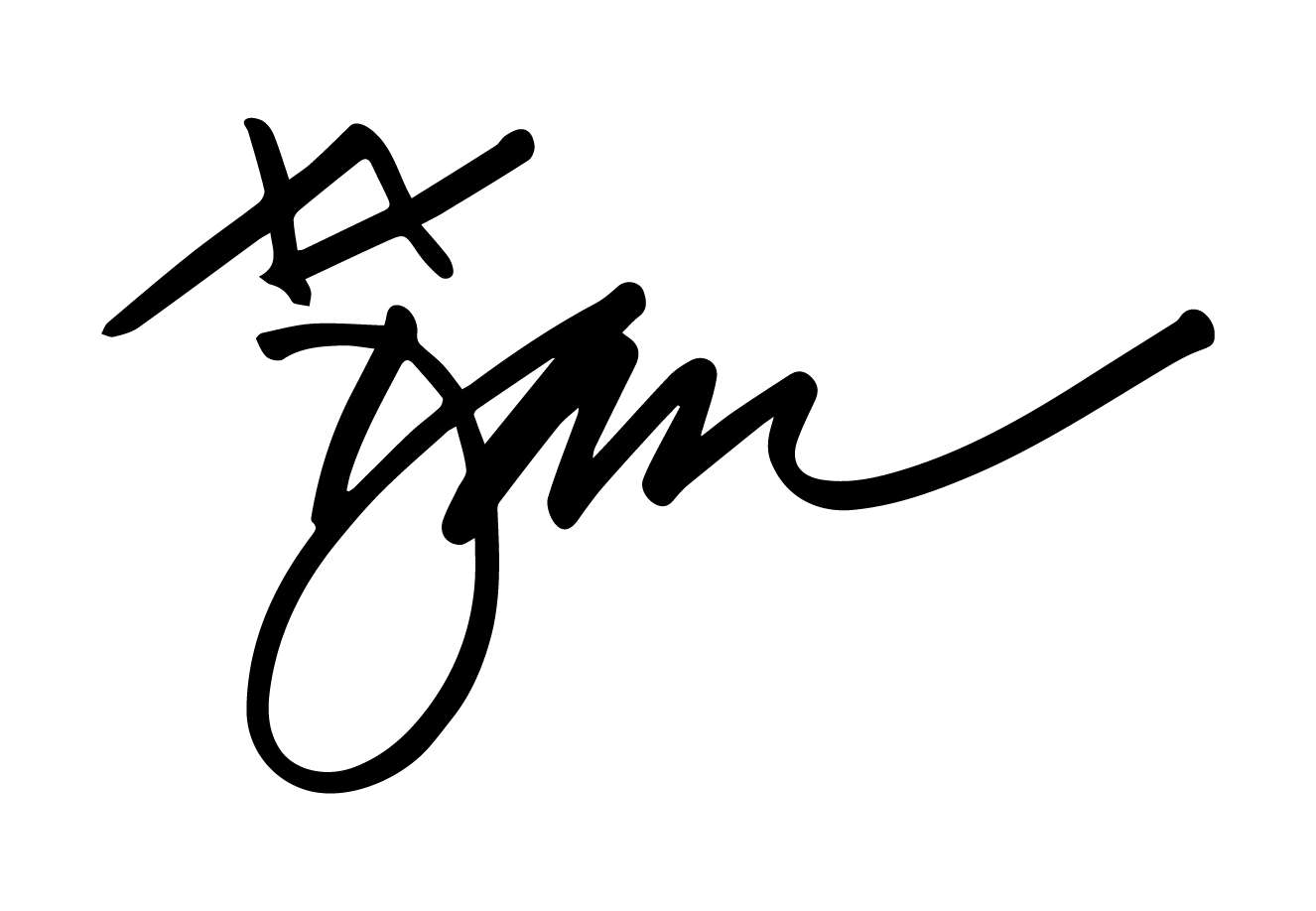 Classic & Warm
CLEAN • APPROACHABLE • UNDERSTATED
The Splurge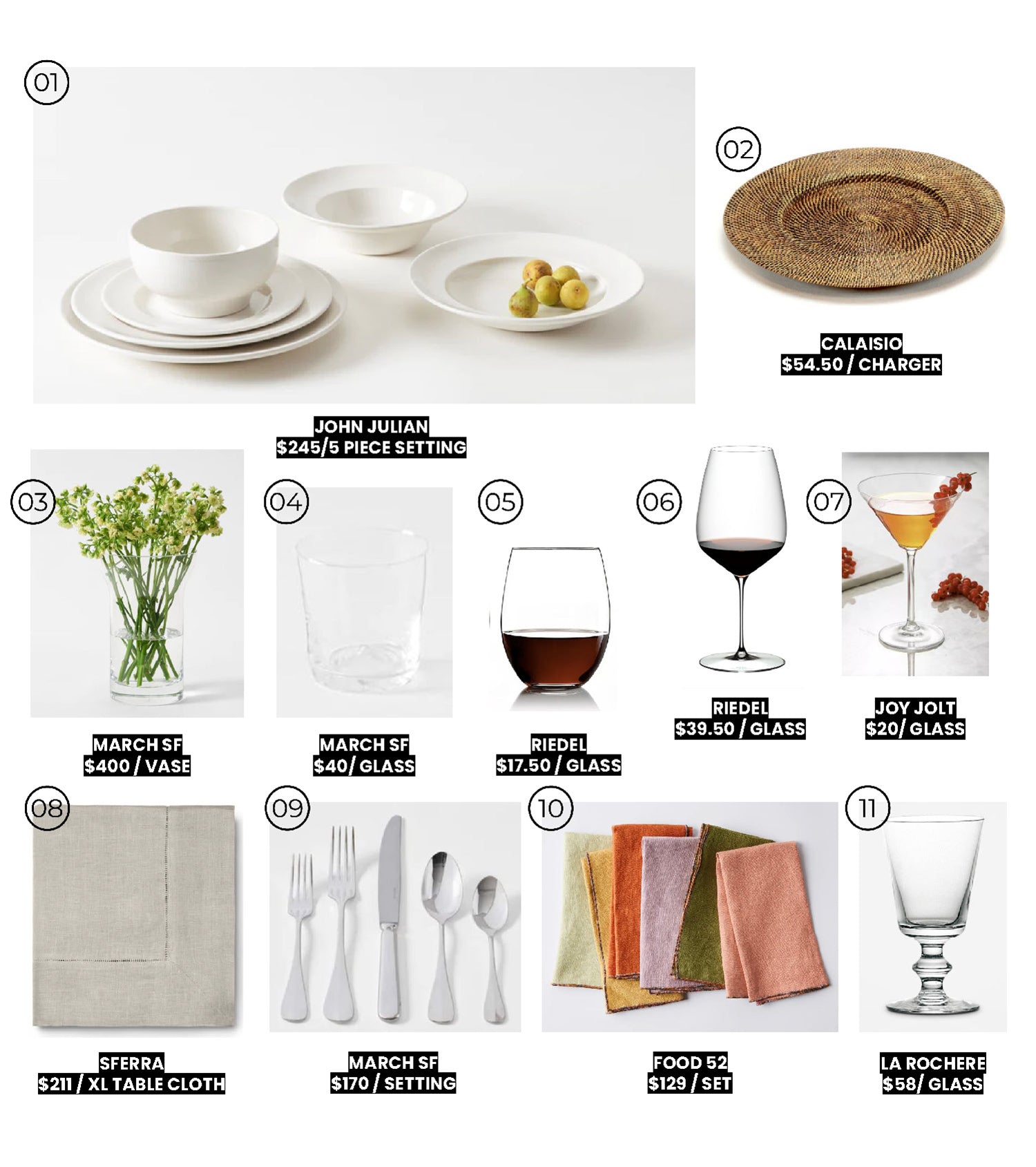 The Steal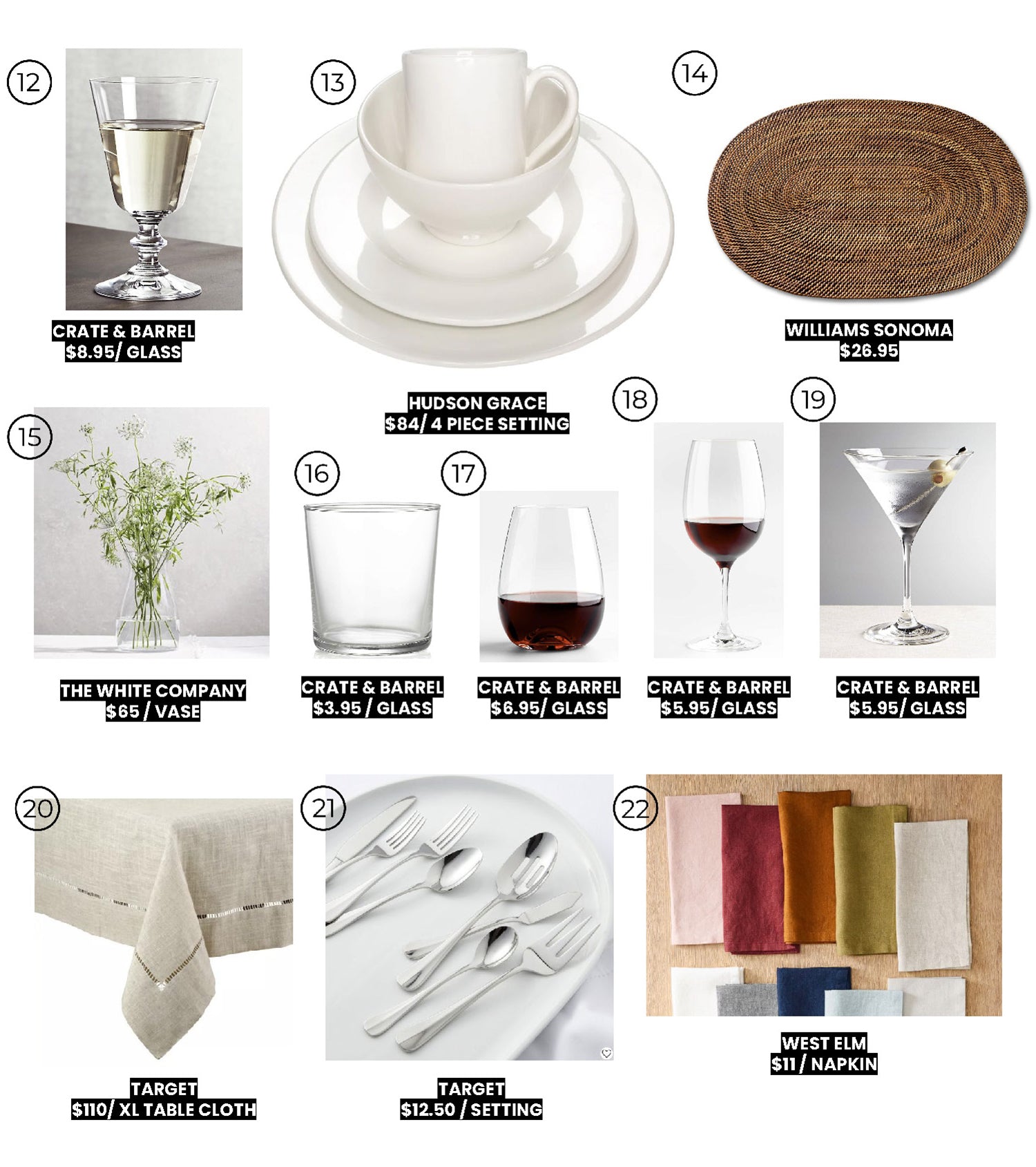 Tasteful & Traditional
BOLD • CHARMING • FAMILIAR
The Splurge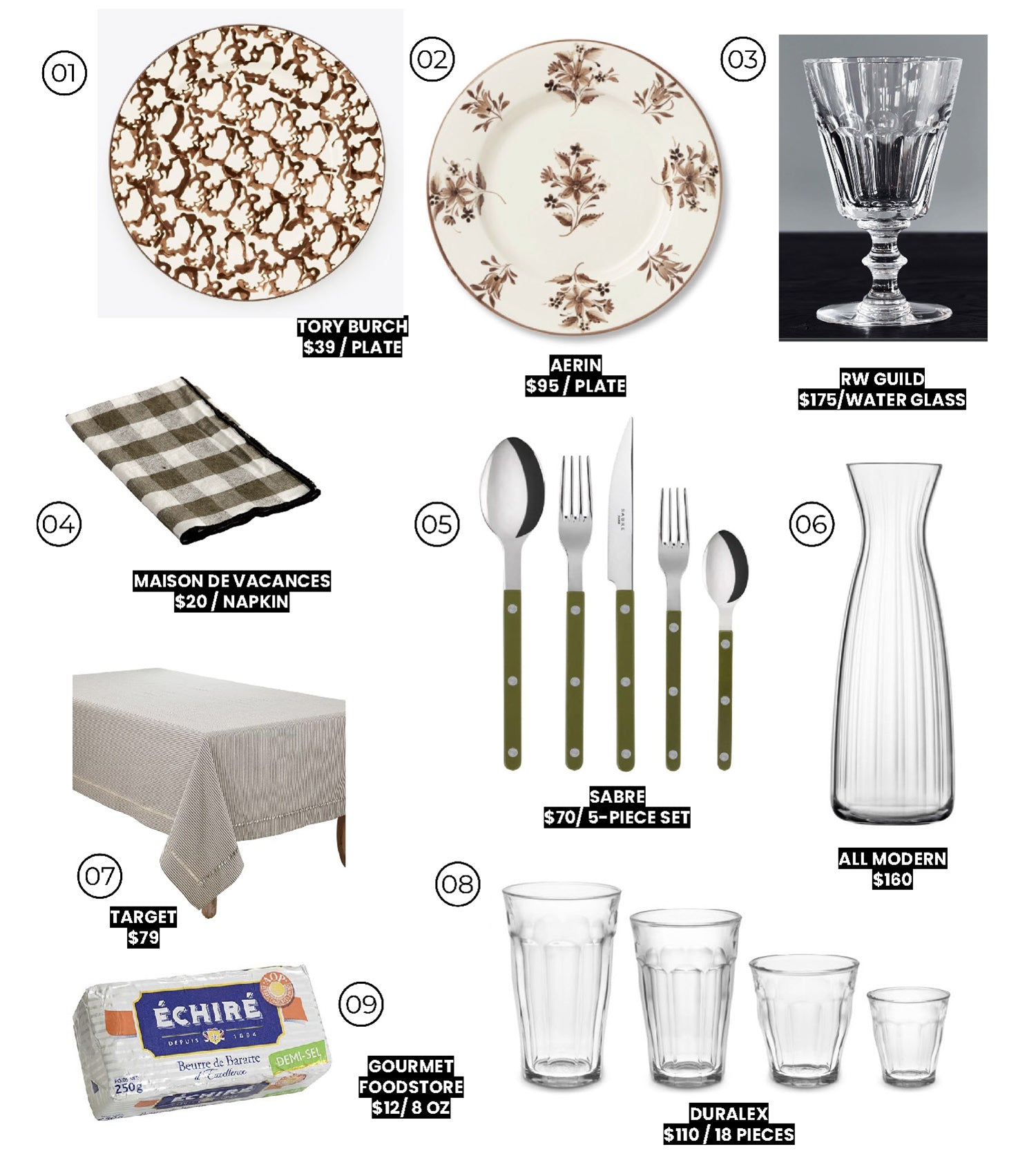 The Steal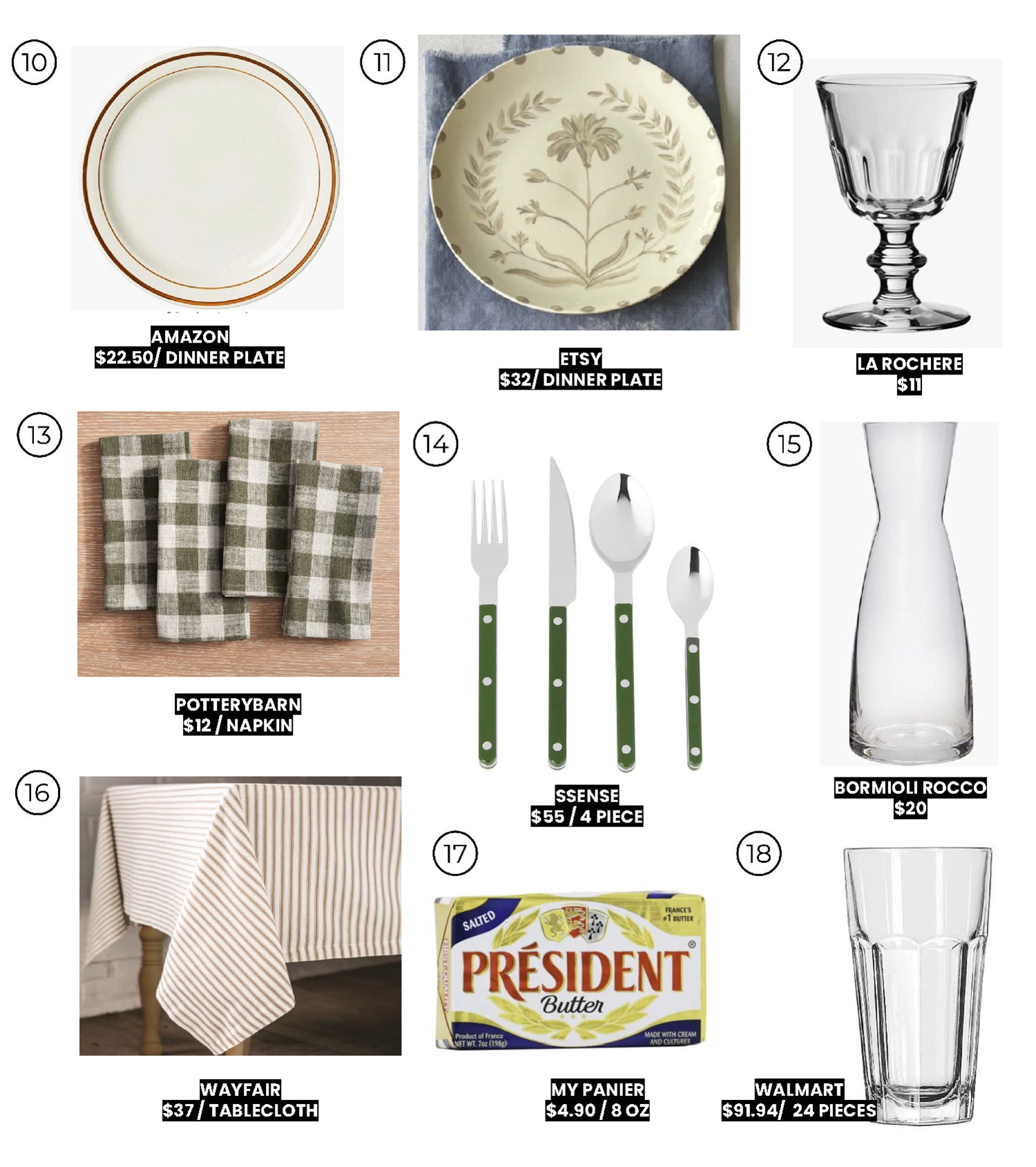 Casual & Elegant
BOUNTIFUL • ZESTY • CLASSIC
The Splurge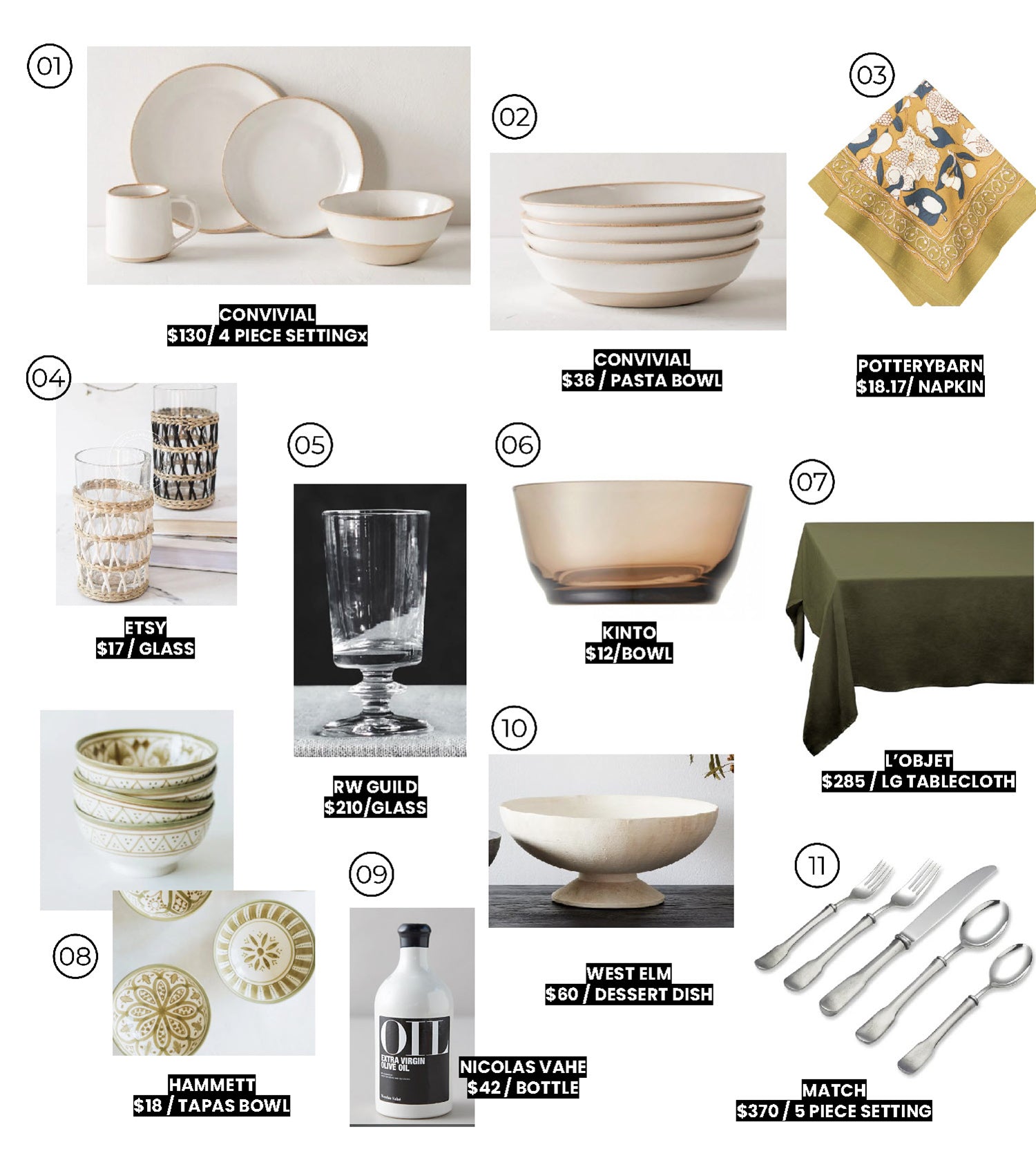 The Steal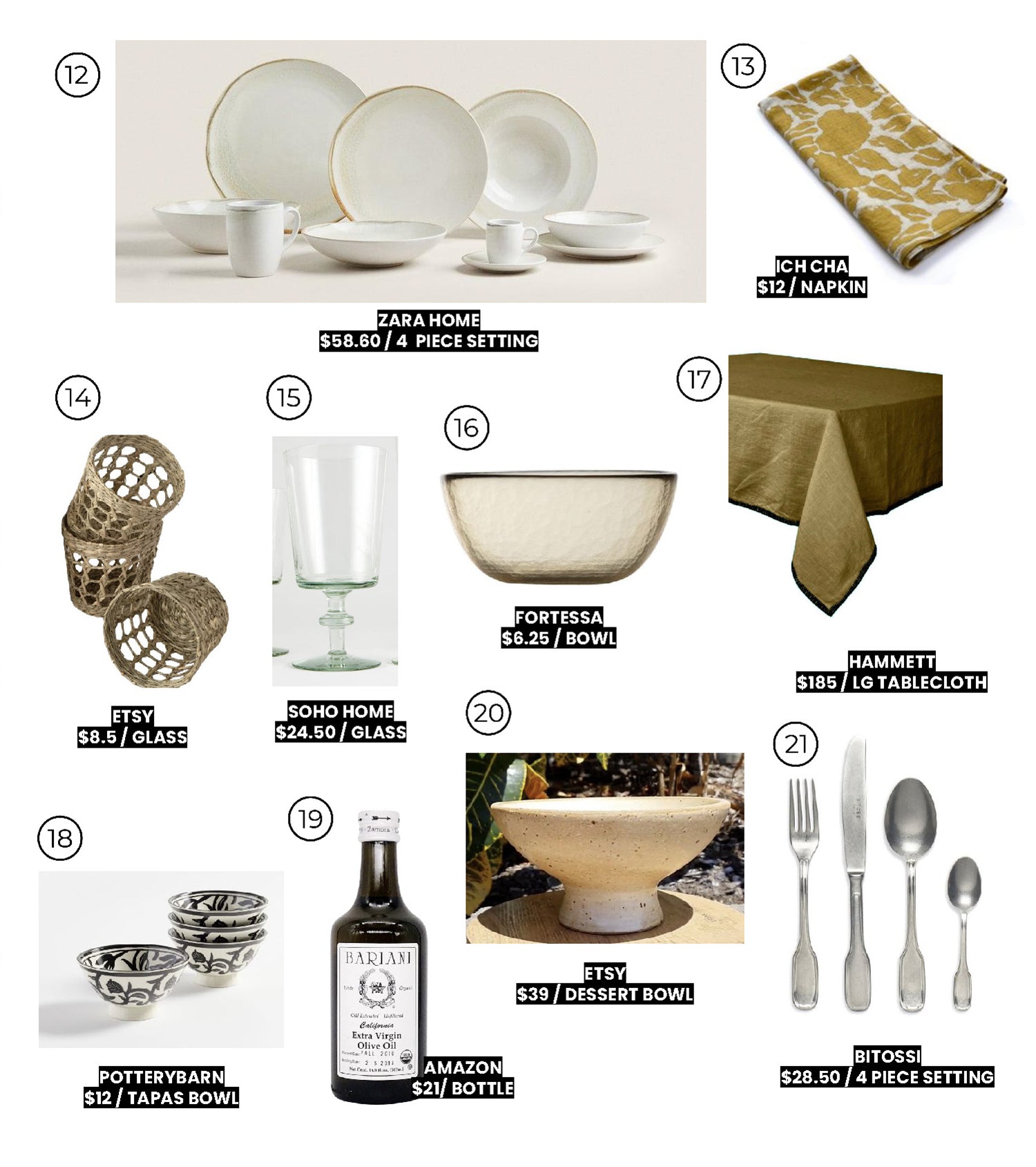 Refined & Refreshing
TRADITIONAL • COLLECTED • HERITAGE
The Splurge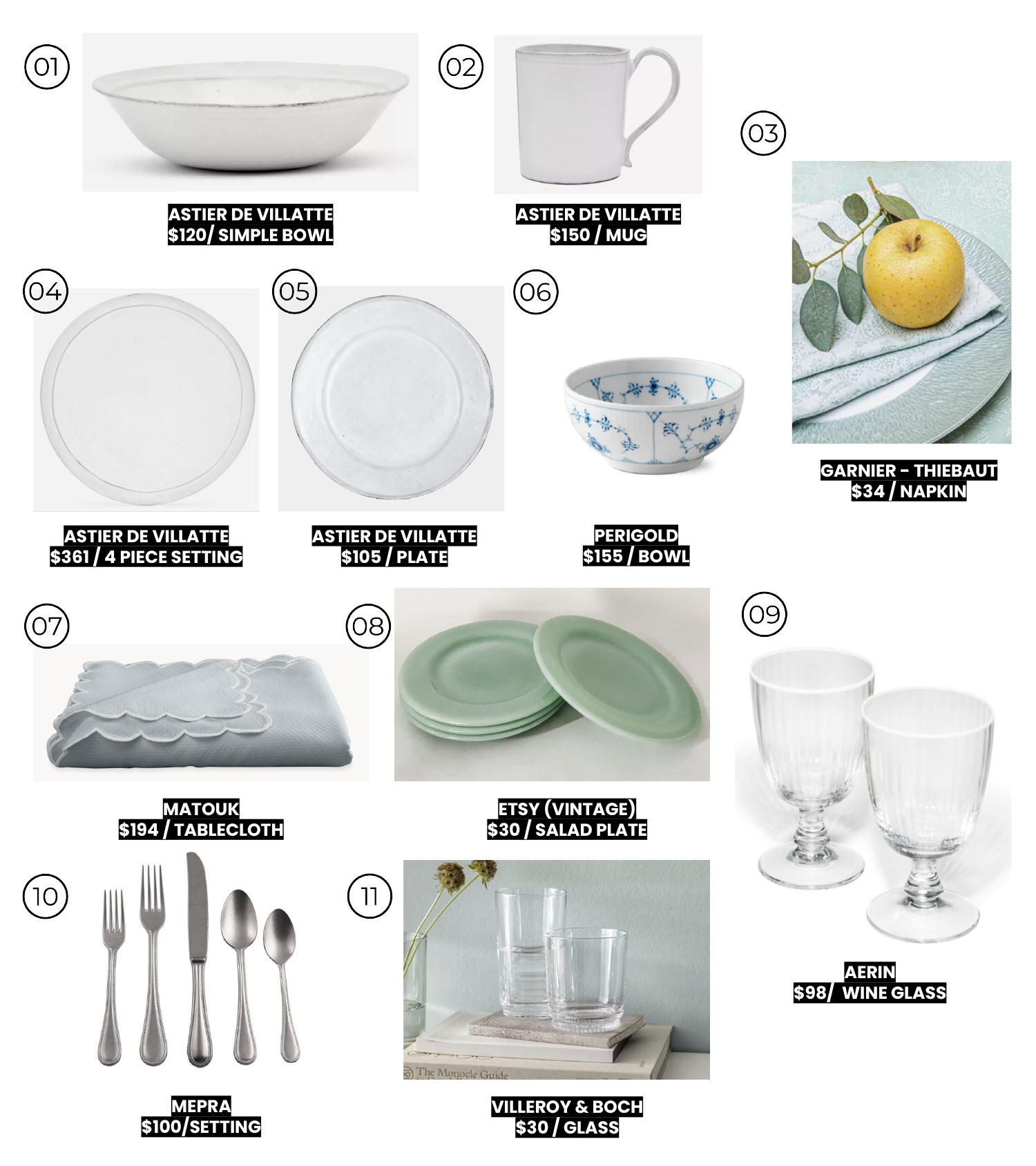 The Steal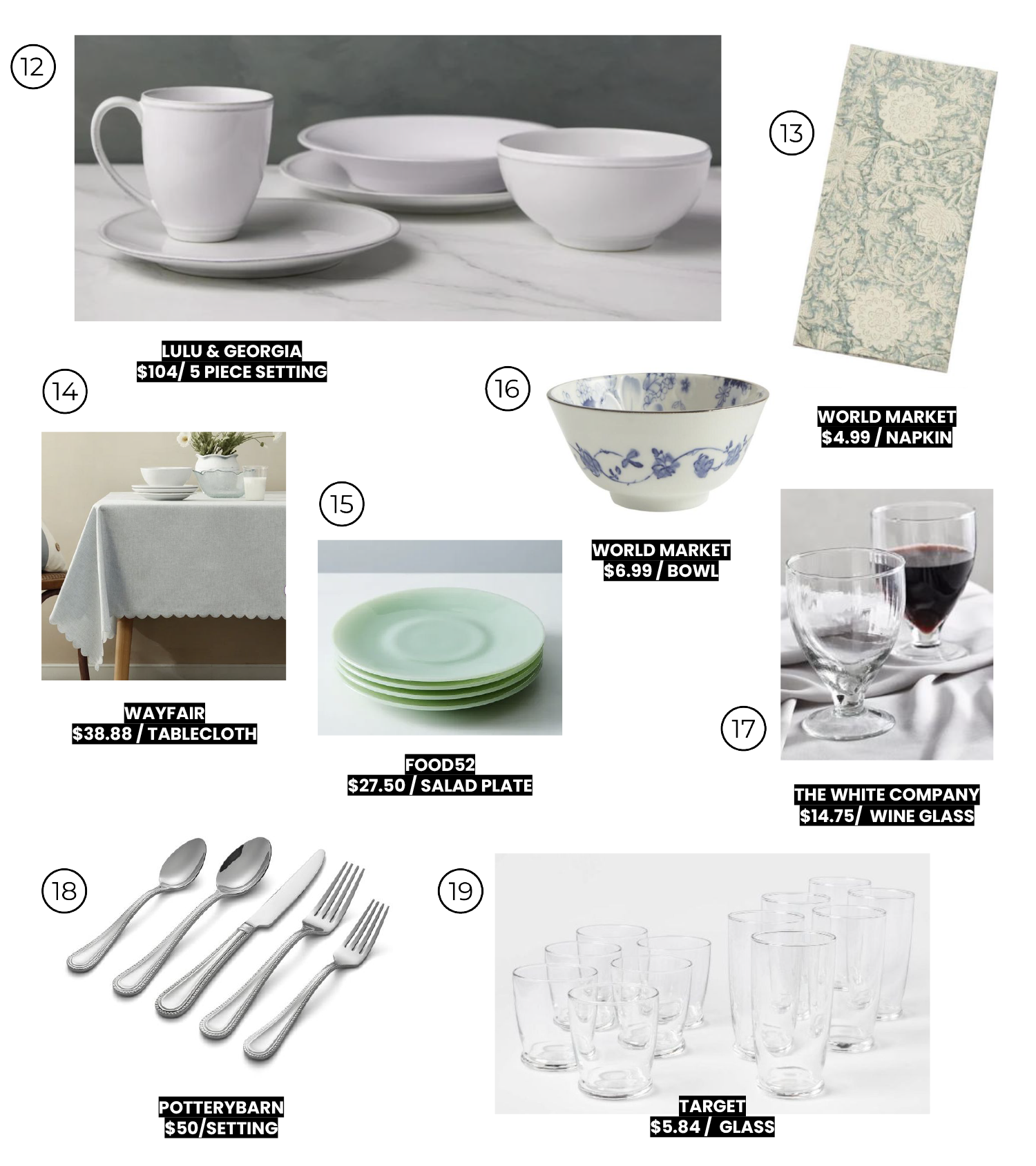 Clean & Modern
ARTISANAL • SPIRITED • INVITING
The Splurge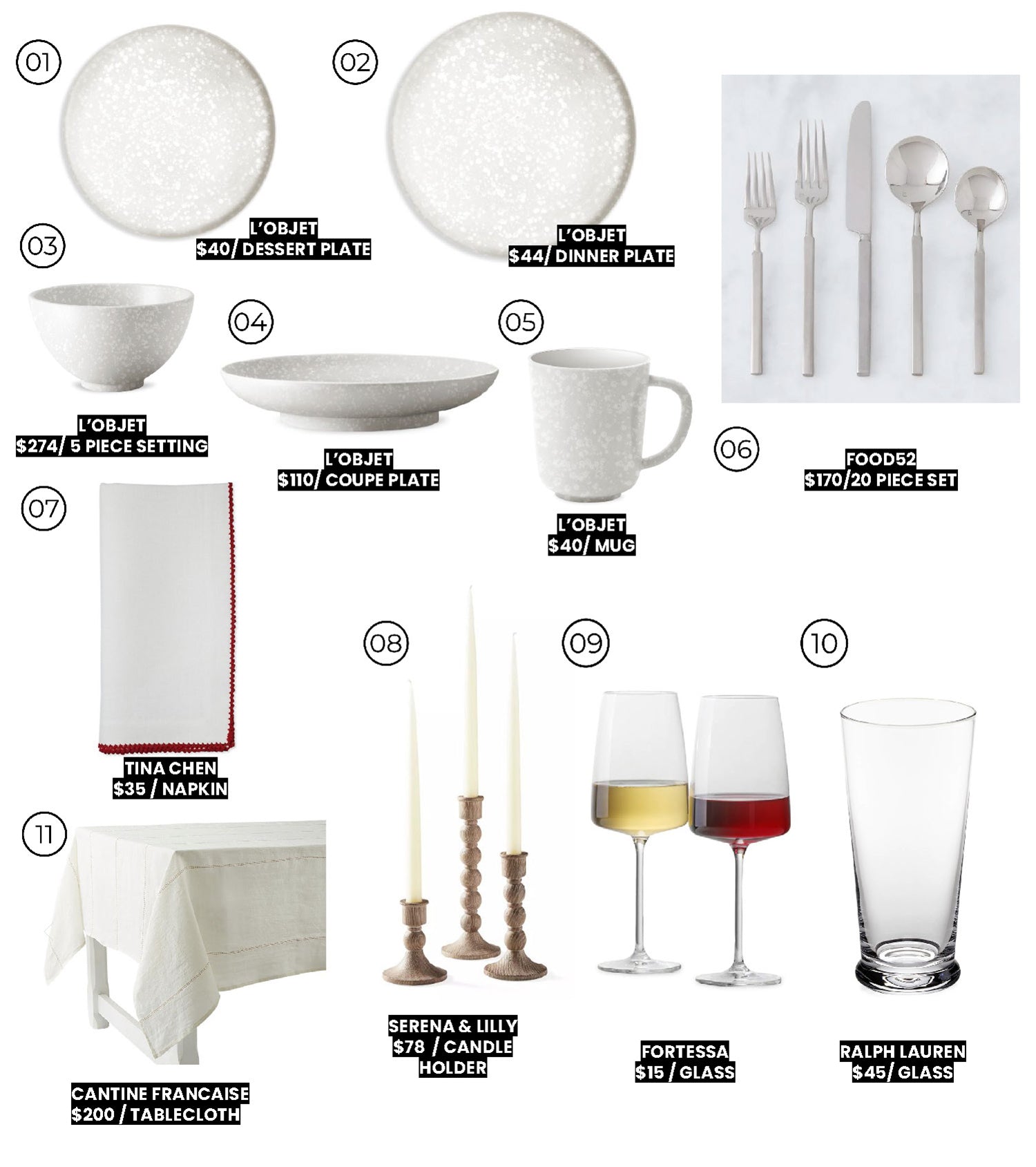 The Steal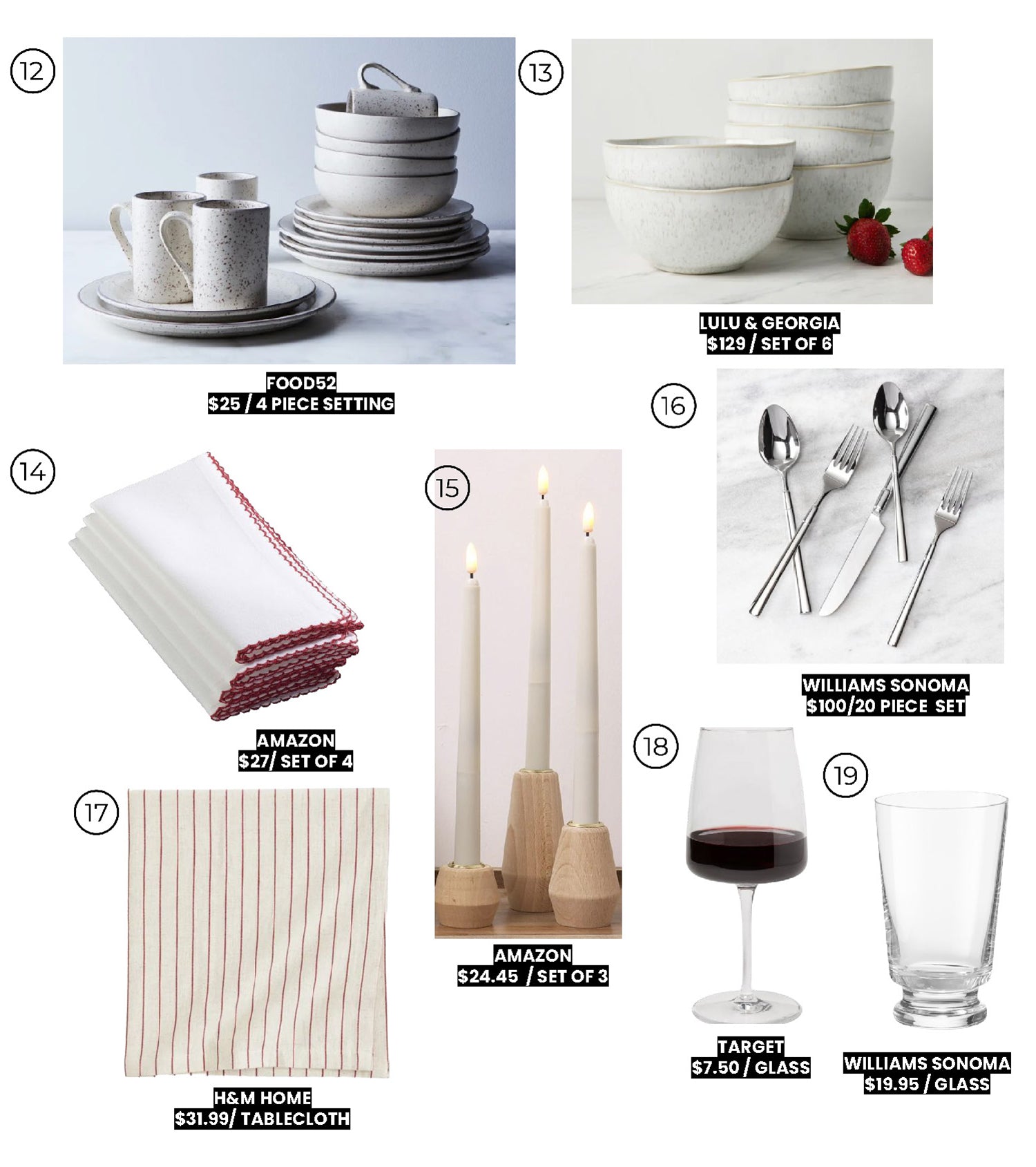 Organic & Earthy
WARM • CASUAL • SOPHISTICATED
The Splurge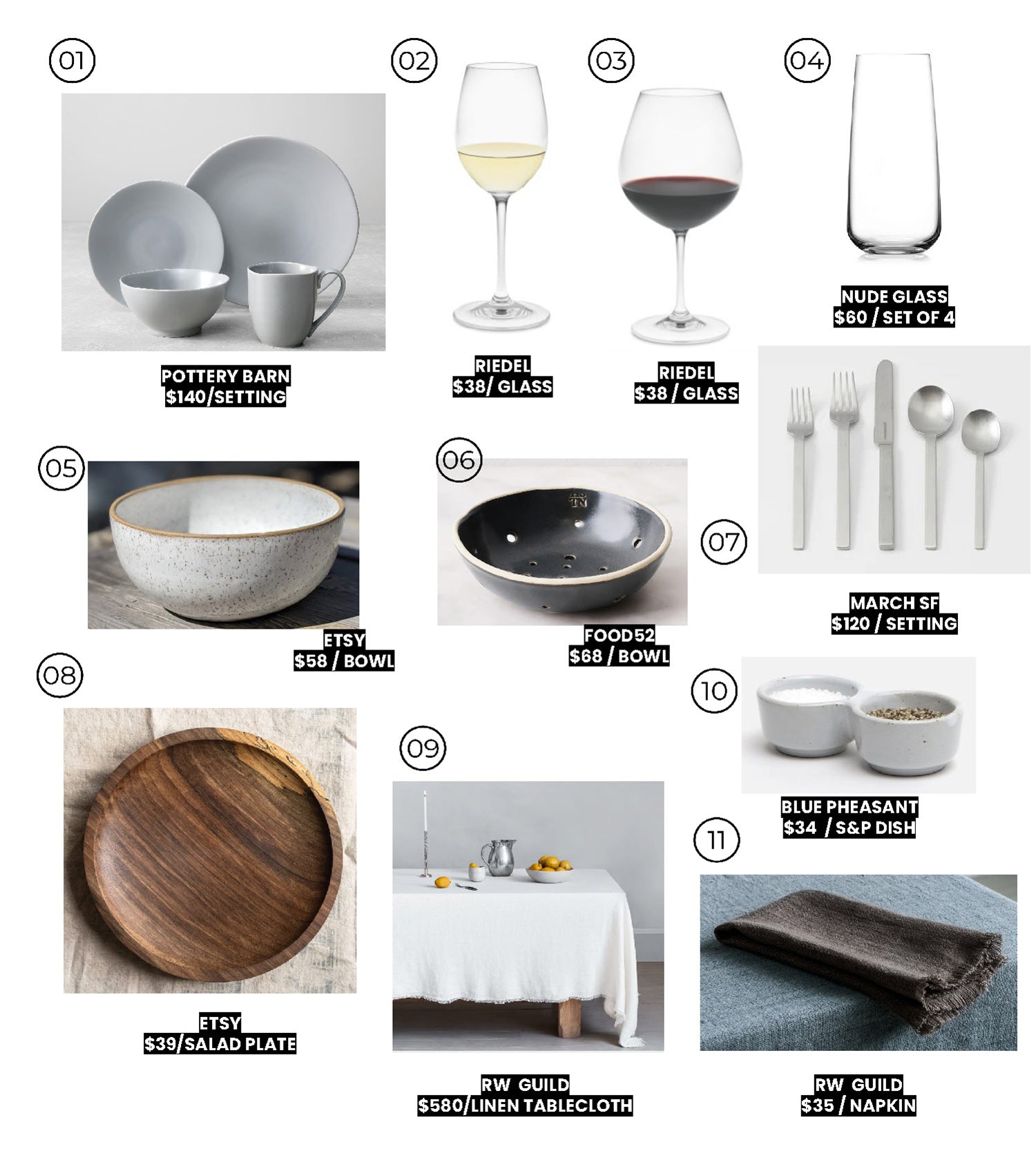 The Steal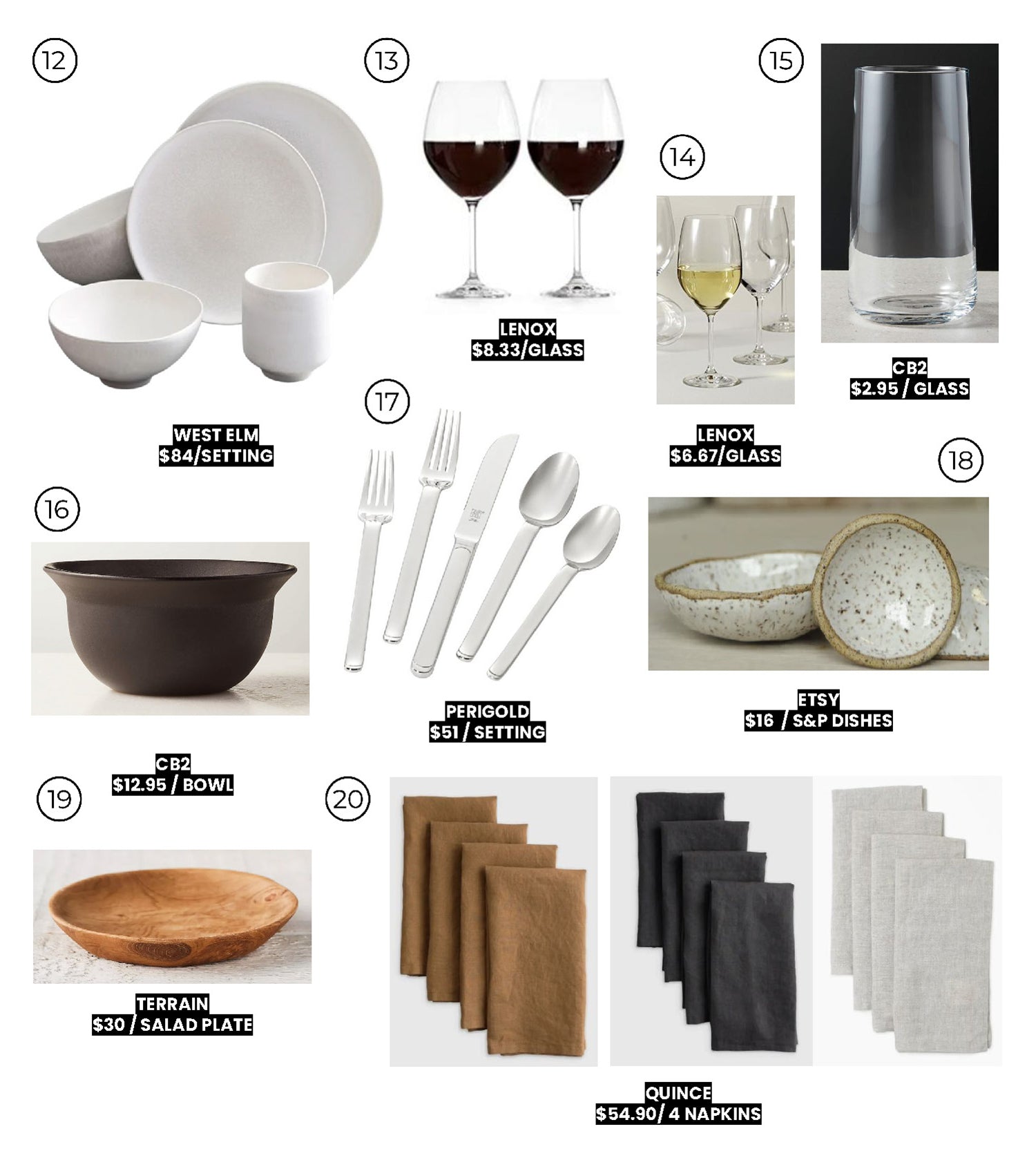 More For Your Holiday Planning