COLLECTION
Decorate for Fall
Simple adds to

Fall

into our favorite season
Autumn is my favorite season - there, I said it.

It's the crispness in the air, the changing of the light, the adding of layers…and the palette is just so darn good. I can't wait to pull out my Fall wardrobe each year, and along with it, some seasonal change outs for our home.

Changing your decor seasonally can be pretty easy, with a simple "plus" in cooler months and subtractions in warmer - it really aligns with how people dress seasonally. 

In summer, I remove drapery, pull up rugs, and generally brighten and lighten colors and materials. In Autumn, it's about layering, adding on, and deeper, darker colors to warm things up. From tabletop to fireside and mudroom updates to outdoor activities with the crunch of leaves underfoot, I'm here to help spruce up your look for the cooler months ahead. Click on through and add to cart to add these simple layers to your interiors for an updated fall look.
Tabletop
Simple swaps to warm up your tablescape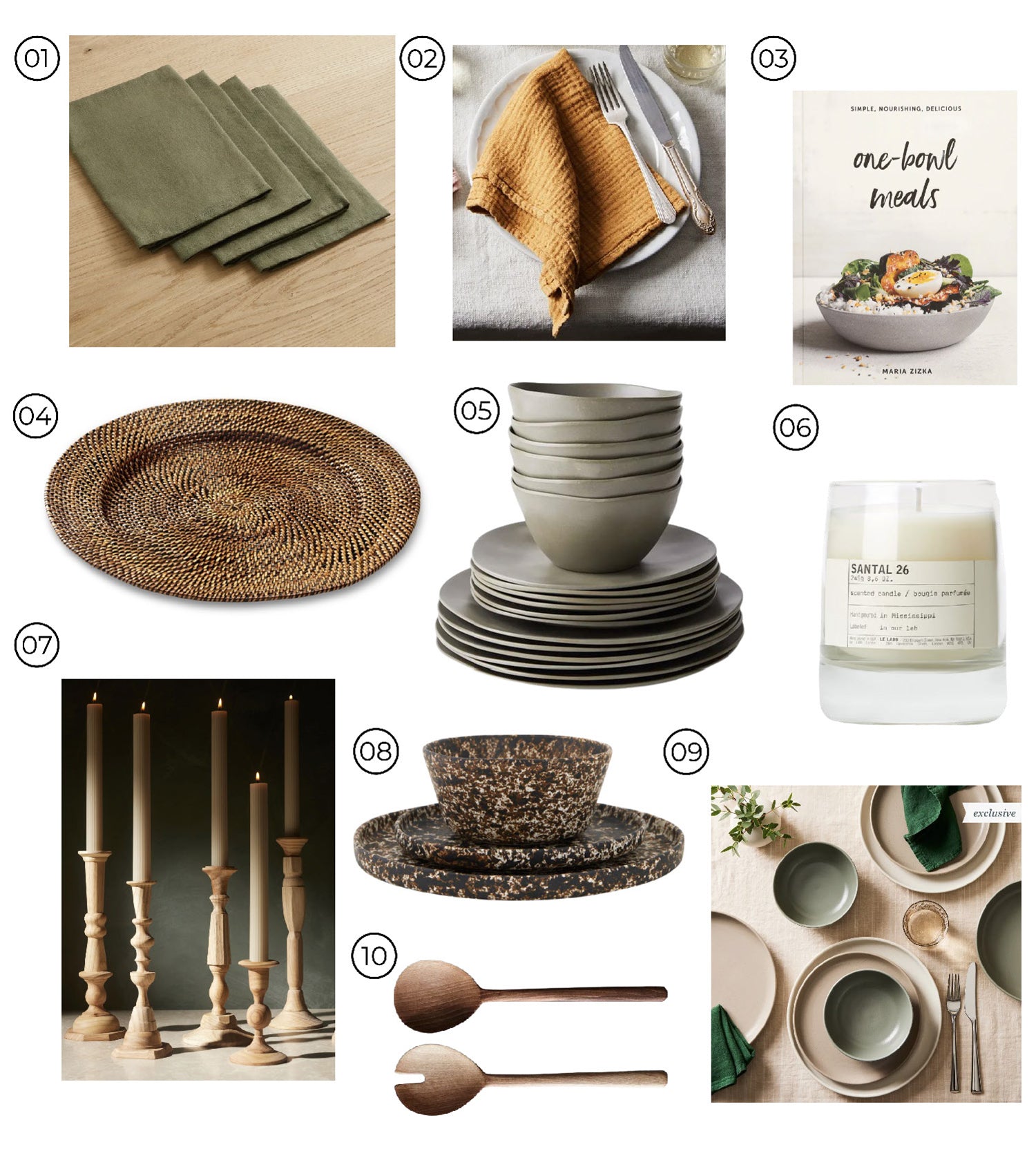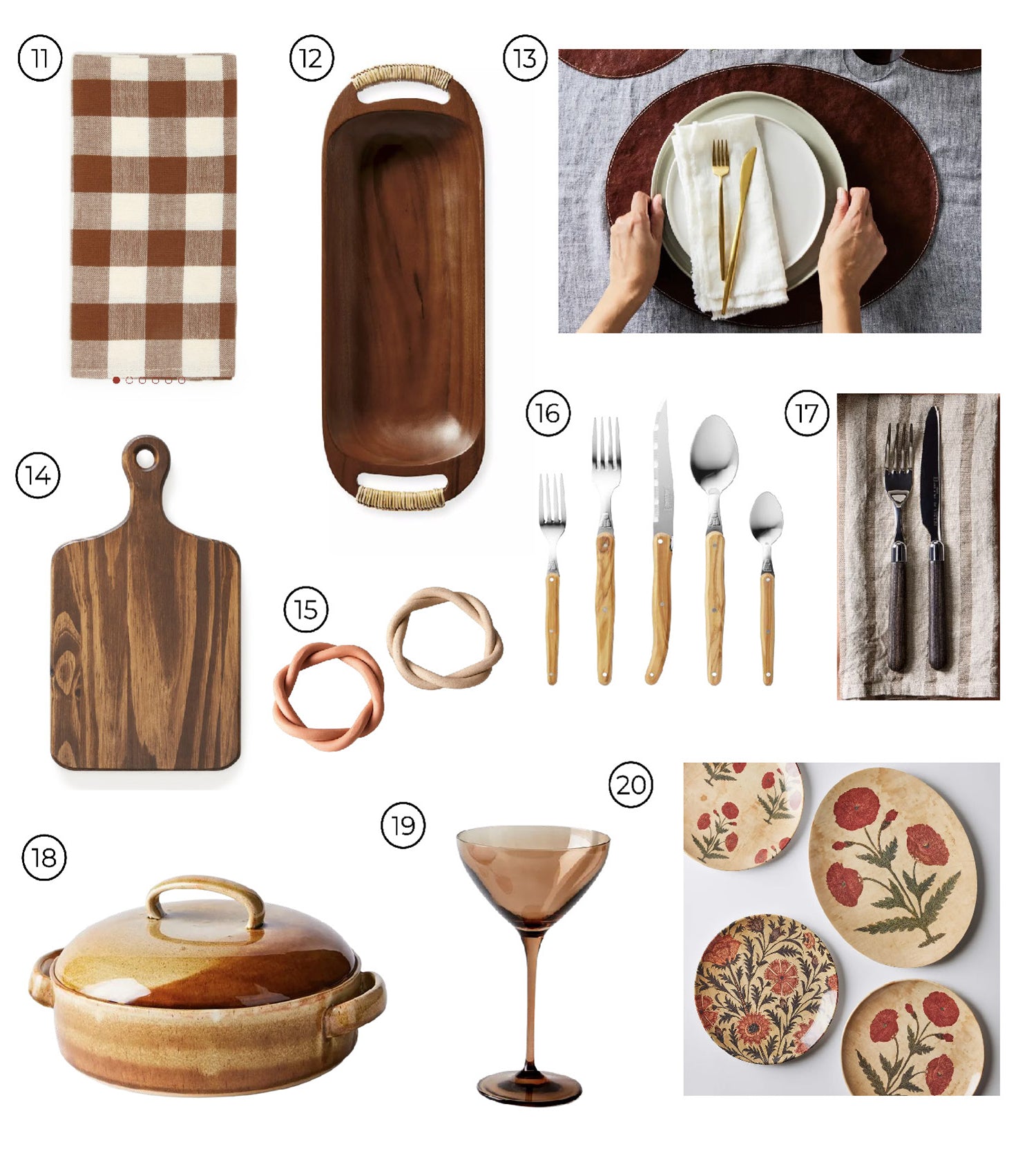 Cozy Up By The Fire
Fireside finds that set our hearts ablaze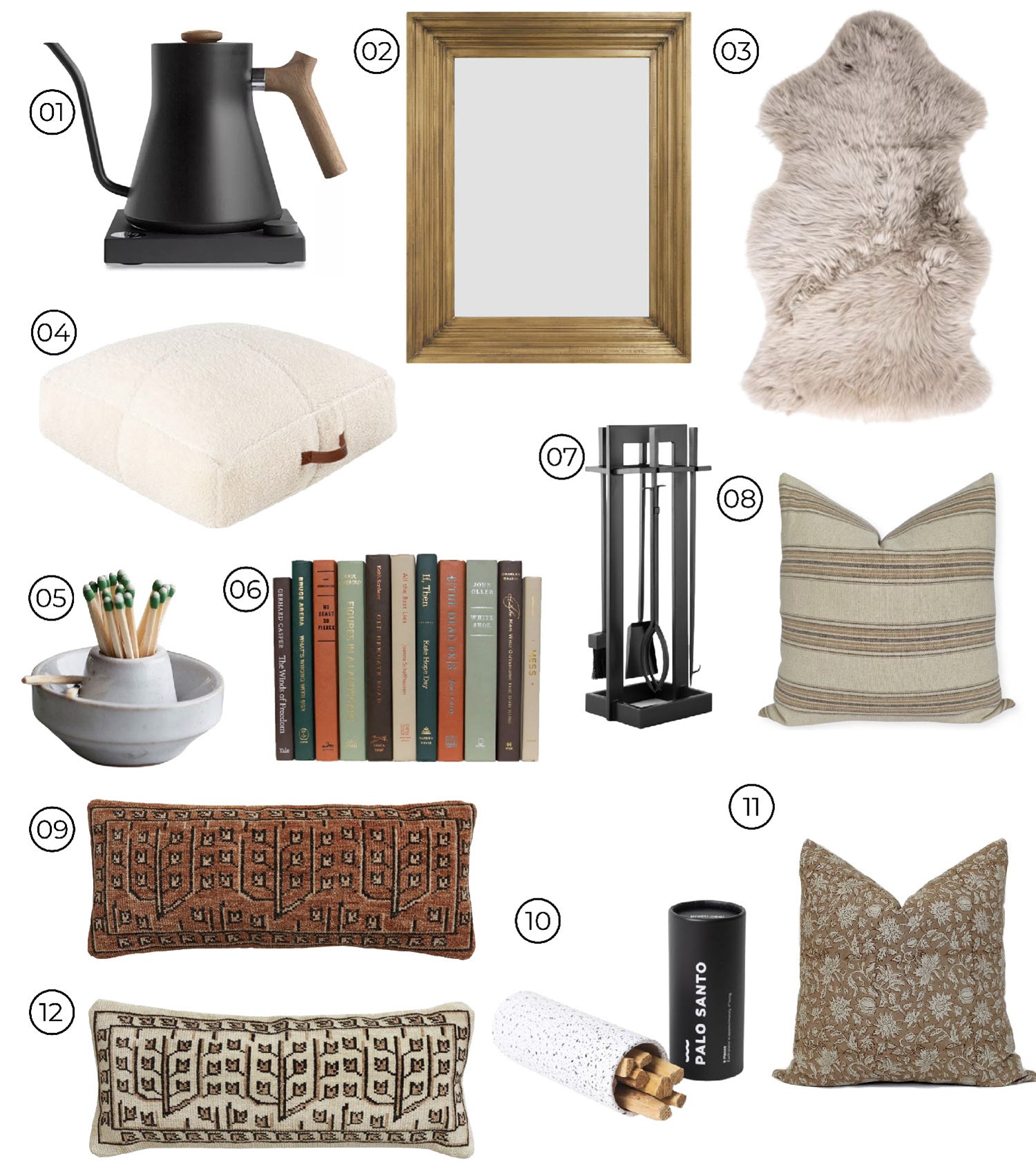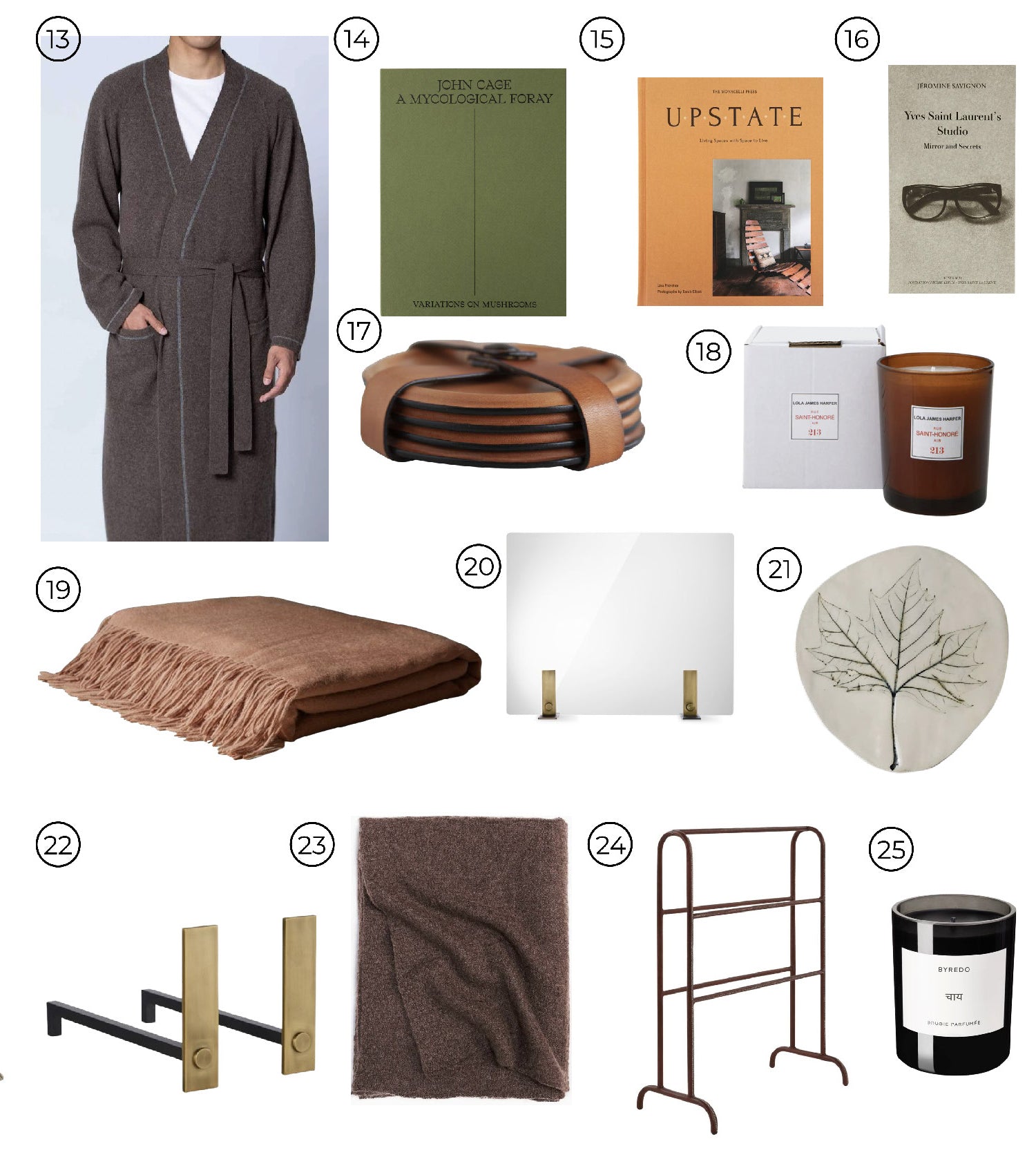 Shorter Day, Longer Nights
Firepits, yard games and lights to warm up your evenings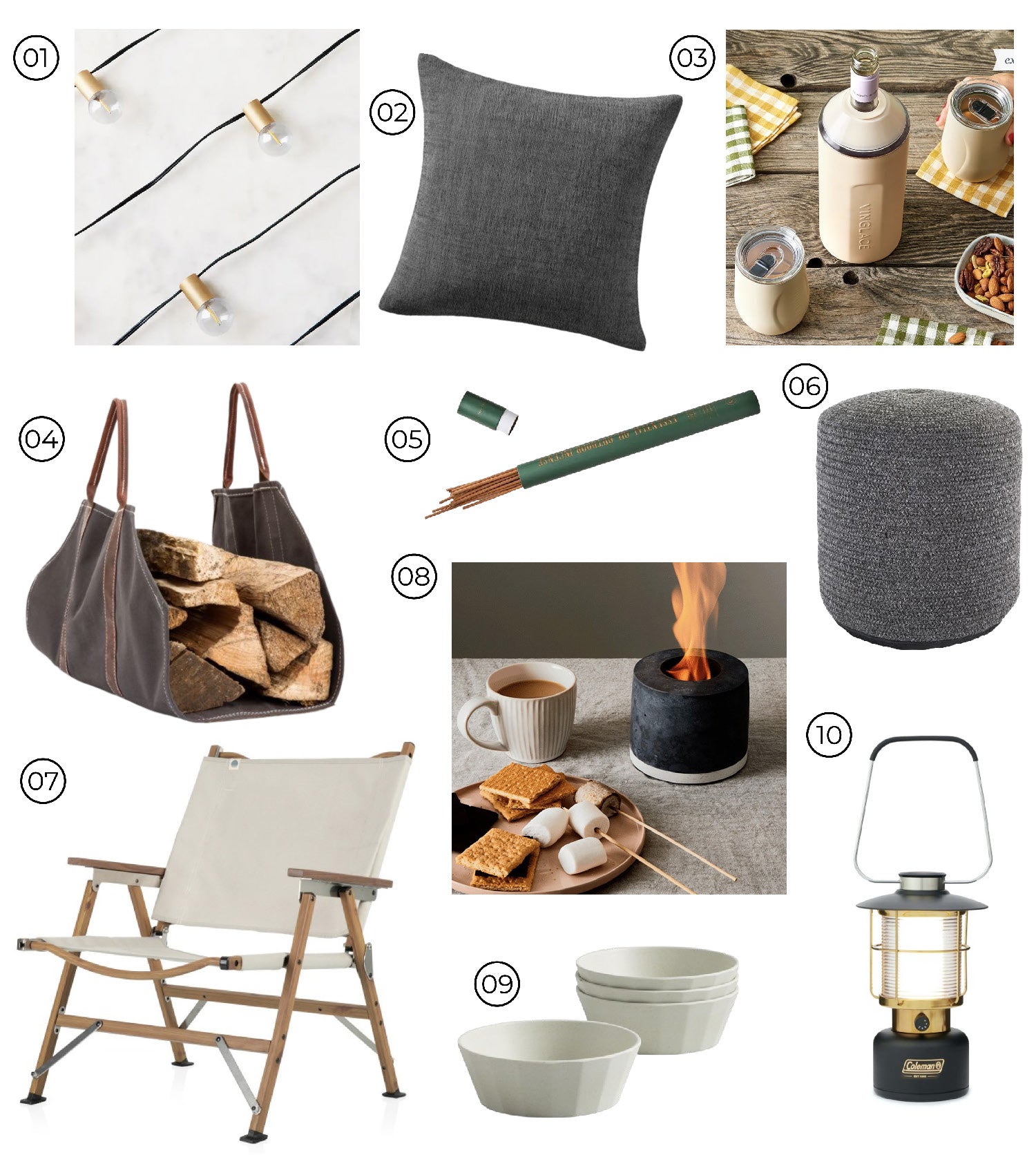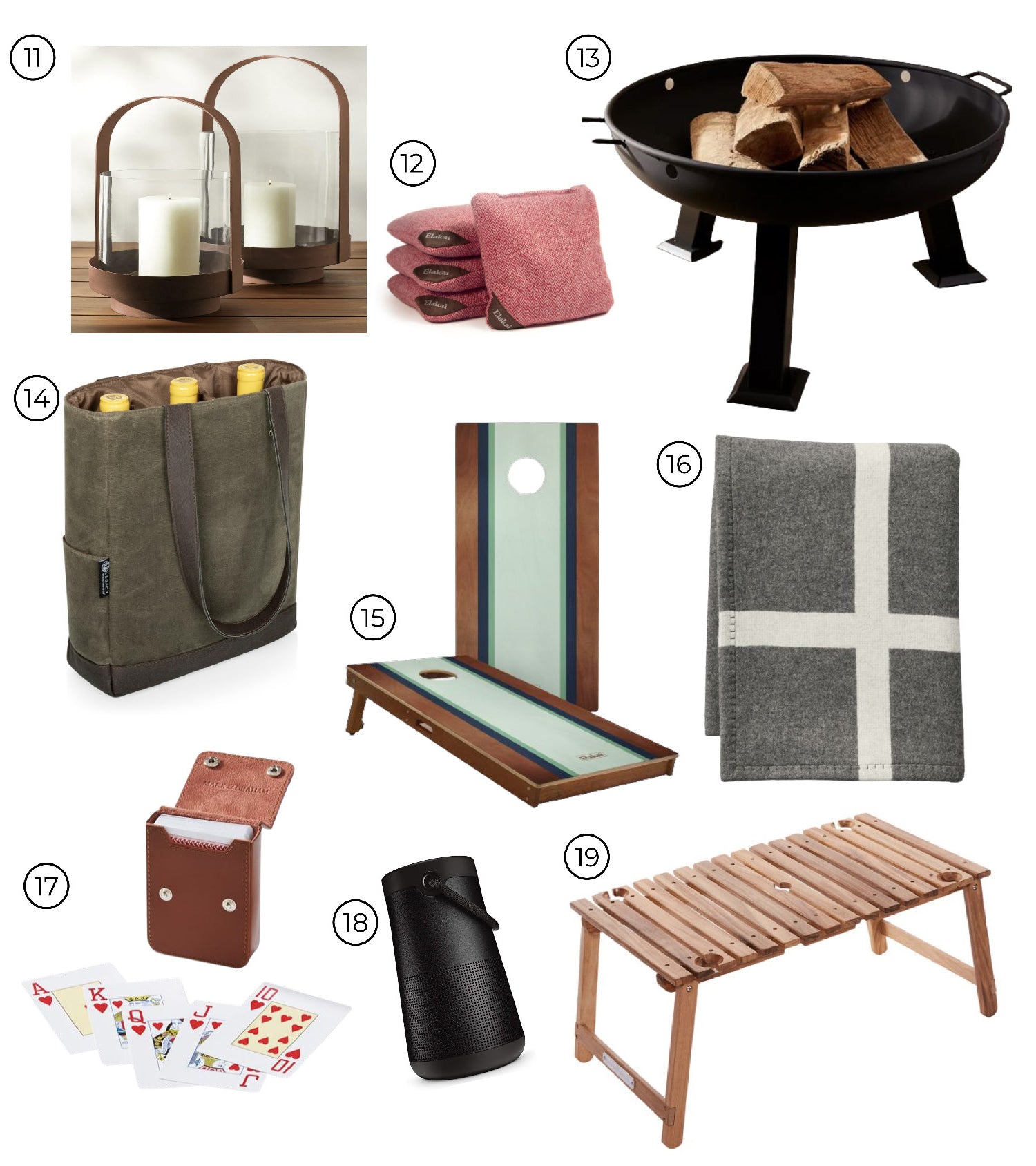 Mudroom
The best first impression in bundle-up season